Hogs: Backups emerge, DL Jones steady leader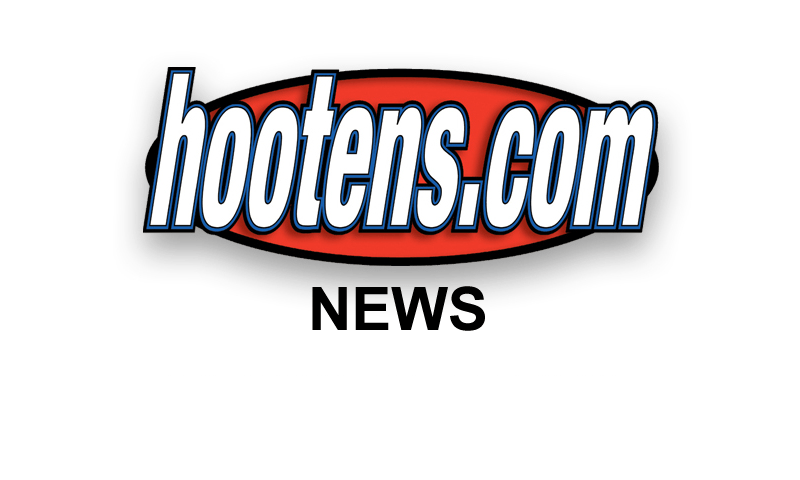 Coach Bielema

FAYETTEVILLE - Backup center Luke Charpentier wasn't the only Razorback backup to excel in place of a fallen starter during Saturday's scrimmage.
Charpentier drew high praise from Coach Bret Bielema, offensive coordinator Jim Chaney and offensive line coach Sam Pittman for replacing senior Preseason All-SEC center/Rimington Award watch list candidate Travis Swanson ("tweaked groin muscle"), Bielema said.
Reserves Patrick Arinze, Darius Philon and Tiquention Coleman also filled first-team roles while senior fullback Kiero Small, senior defensive tackle Byran Jones, and Rohan Gaines, the sophomore incumbent strong safety, sat out with injuries.
Running backs coach Joel Thomas praised Arinze while defensive coordinator Chris Ash lauded Philon and Coleman.
Coleman, a junior college transfer, took charge nicely calling the shots from strong safety, Ash said. Philon, a redshirt freshman, had to fill for the 3-year starting interior anchor (Jones).
"T.Q. got reps at the ones and I thought he did an outstanding job," Ash said. "Very excited about what he did. He filled in for Rohan Gaines and made plays and lined up and made communications and adjustments. I was very pleased with what he did. Darius did a great job out there, too. He's really made a ton of progress. I am very happy with where that kid is right now."

JUNCTION DL JONES CONSISTENT
Byran Jones is about as iconic to the defensive line as Swanson to the offensive line, Bielema said. Swanson has started every game since his redshirt freshman year of 2010.
"(Jones) is probably our most consistent football player through Practice 7 going on 8," Bielema said. "Just really, really steady."
New defensive line coach Charlie Partridge (Wisconsin) is making a good player regarding Jones, Bielema said.
I think Coach Partridge has had a tremendous influence on him on his ability to use his hands and move feet," Bielema said. "Before he was just kind of a good football player out there running around. His technique has increased a great deal. And because he's a senior, I feel a lot of players on this football team listen to him and listen to Robert (Thomas, the fellow senior starting tackle)."

FB ARINZE LEAN, STILL MEAN

FB Patrick Arinze

Arinze appeared almost to waddle rather than walk on as a hefty January junior college transfer but cast a thunderous presence during spring drills.

The staff liked the thunder but figured he wouldn't have the stamina and quickness for the repeated lightning strikes required to get to those he was blocking and ordered Arinze to shed weight which he did.

Until Saturday's scrimmage, Thomas feared that Arinze had lost more than weight.

"Arinze played very well," Thomas said Sunday. "I challenged him a couple of days earlier because I didn't think he was playing with the fullback demeanor. He wasn't playing physical football. But I think yesterday I had him down for two or three knockdowns. Obviously you saw a couple of the runs (3 carries for 24 yards) that he had where he didn't go down with the first hit. So I was pleased. He played ball and let his actions speak."

Thomas said while Arinze's oversized novelty made an impression last spring it wasn't going to consistently cut it at the fullback position that requires athleticism in addition of course to the power to clear a path.

"He has trimmed himself down to 240," Thomas said. "He was up to about 270 or 275. Remember he was a right guard in high school. He tweeted a picture out this summer and I thought, 'Holy smokes! I'll save that for a meeting with our guys."

Arinze said a summer training and dieting under strength coach Ben Herbert's supervision made him svelte.

"With Coach Herb and his weightlifting program I have lost 30 pounds. I feel great, lighter, healthier with the food that is good for us. I like everything that is beneficial to me."

Does he still feel powerful so much lighter?

"Oh, yeah, I feel as powerful," Arinze said. "The whole team has worked hard with an emphasis on their lower body. Our whole core, arms and everything is all-round good.


INJURY UPDATE
Other than Gaines, likely out for a week with bruised knee, Bielema said, the others injured should return. Swanson, Small, Jones and sophomore receiver Keon Hatcher are expected to practice Monday night or by Tuesday afternoon.

"