Hogs: Bielema praises O linemen, new linebackers, go-to RB Williams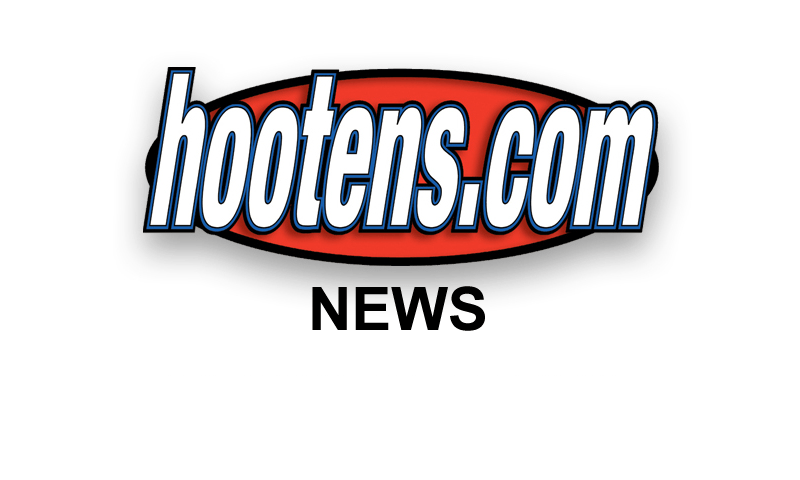 FAYETTEVILLE - During Sunday's Media Day, Arkansas coach Bret Bielema answered questions about a film review of Saturday's scrimmage.
| | |
| --- | --- |
| | |
| | Ark HC Bret Bielema |
Quarterback Brandon Allen, competing 16 of 17, was an obvious plus, but Bielema began with the admirable understudies: fourth-year junior center Luke Charpentier and junior college transfer Tiquention Coleman. Charpentier stepped after senior preseason All-SEC center Travis Swanson was withheld from the afternoon scrimmage after testing his strained groin muscle during the Saturday morning workout.

Coleman subbed for sophomore incumbent strong safety Tiquention Coleman who bruised a knee during the Saturday morning workout and likely will be out a week, Bielema said Sunday.

"Most of the time guys get their first opportunity filling for somebody that's hurt," Bielema said. "Charpentier was incredible and did a great job. Obviously, a lot of things he can correct but some really, really good, things from him. And then T.Q., Tiquention Coleman jumping in for Rohan Gaines. Rohan turned his ankle in the morning session and T.Q knew about it for five hours that he was going to be the starting safety and did an outstanding job. That was very, very positive."

Though second-team center Charpentier was snapping to first-team quarterback Allen, and third-team center Cordale Boyd snapped to second-team quarterback AJ Derby, the Razorbacks didn't have a bobbled snap or turnover of any kind during Saturday's scrimmage.

"You go back to the spring game to all the way where we are today that's a lot of football without the ball on the ground which is huge," Bielema said. "I was excited to watch the film because I thought on the field I saw some really good things. I told our team this morning and our staff that I really liked the approach our kids have. They knew what was in store but they handled themselves and obviously fed off the crowd a little bit and then when I jammed the music up (accelerating crowd noise already generated by about 5,000 attending), they had to communicate through non-verbal communication and really did a good job with that and held their composure."

OFF TO CINCY
Bielema said Sunday that sophomore receiver Mekale McKay, whose decision to transfer from Arkansas was announced when preseason practice began last Monday, has transferred to the University of Cincinnati. "He is going there today and I wish him the best of luck," Bielema said.

AUSTIN ADVANCES
Senior Austin Jones, a second-team outside linebacker on the depth chart after spring drills, is the first-team middle linebacker now, Bielema said. Senior Jarrett Lake at Will and junior Braylon Mitchell of Heber Springs at Sam remain the first-team outside linebackers

True freshman Brooks Ellis of Fayetteville has moved into the second-team middle linebacker spot, and new junior college transfer Martrell Spaight, a North Little Rock native, is a second-team outside 'backer, Bielema said.

"I do like the development of our two new linebackers: Brooks Ellis and Martrell Spaight," Bielema said. "I think both of those guys will play and they are very gifted and very intelligent football players who have made that linebacker group a solid group."

THE GO-TO GUY
Heralded freshman running back Alex Collins excited the crowd Saturday by juking a would-be open field tackler during a run recalled by a penalty on the opposite side. Collins excited Bielema, too, but the former Wisconsin coach reminded media Sunday that sophomore Jonathan Williams, the leading returning rusher from 2012, has earned the "go-to guy" running back role.

"It's going to be fun to see Jonathan take that role and run with it," Bielema said. "Today in the media, I know a lot of people are going to want to talk about Alex. He showed some good things yesterday. But Jonathan is going to be our go-to guy. Jonathan Williams to me is a guy who has power. He reminds me of some of the 'backs I had at Wisconsin. But to me the thing he has, he has a little more juice in the open field than I thought."

Bielema said he had seen enough of Williams during spring drills to sit him more than usual during Saturday's scrimmage so he and running backs coach Joel Thomas could evaluate Collins and third-year sophomore Kody Walker. Walker played some fullback with senior first-team fullback Kiero Small (bruised foot) held out of the scrimmage.

Other than meeting the press on Media Day, the Hogs had their first day without football since practice began on Aug. 5. They practice Monday night and throughout the week closed to the public and media.




"