Hogs: improving Ragnow listens closely to former OL Bobbie Williams; more notes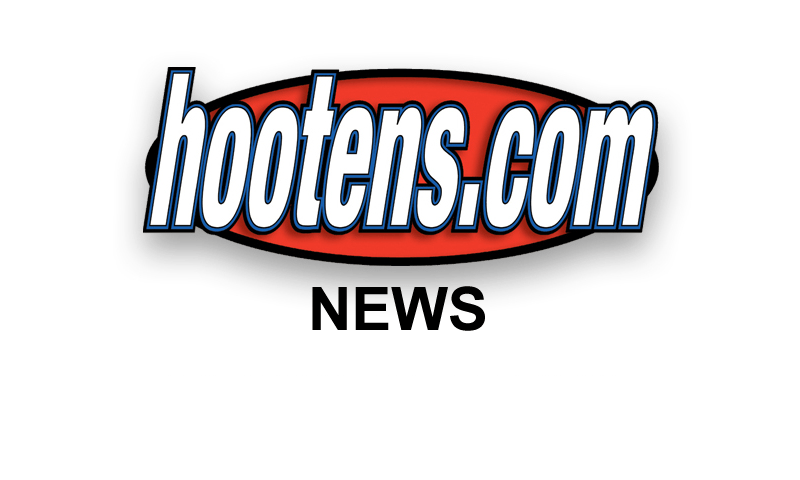 | | |
| --- | --- |
| | |
| | Soph RG FRANK RAGNOW |
FAYETTEVILLE - Before the Arkansas Razorbacks shift to their first full-pads practice Tuesday, sophomore guard Frank Ragnow learned at Monday's closed practice about flipping the switch no matter the attire.
Former Arkansas tackle Bobbie Williams, who starred on the Houston Nutt's Citrus Bowl and Cotton Bowl teams in 1998 and '99 before playing offensive guard in the NFL from 2000-2013 for the Philadelphia Eagles, Cincinnati Bengals and Baltimore Ravens, was back in Fayetteville Monday helping his daughter, Tiana, get settled as a University of Arkansas student.
While on campus, Williams, at Coach Bret Bielema's invitation, addressed the Razorbacks before they finished their mandatory two days in shoulder pads and thigh pads after two workouts with no pads last week.
"He was telling us you've got turn the switch," Ragnow said. "Thirteen years in the league, that means he was pretty darn good. So he was talking to us when you're out there representing the Hogs, you've got to flip a switch. Every time you step on that field you've got to flip on the switch."
As the heaviest 300-plus Razorback on the pre-Shawn Andrews Arkansas offensive lines, Williams would fit on the current starting line, the biggest not only in college football but likely the NFL, too.
The Hogs had a bigger line than any NFL team last year.
Williams, Ragnow relayed, said big bodies matter, but quick feet matter more.
"He talked about how you can be a big ol' Hog, but you've got to have the footwork," Ragnow said. "He talked about having pride in our footwork. He said we're all still young and still growing the muscle will come, but you've got to have really good footwork."
Last year's backup center to Mitch Smothers, Ragnow moved to guard in the realigned line that features 2014 left tackle Dan Skipper as the junior right tackle, 2014 right guard Denver Kirkland as the junior left tackle and senior Sebastian Tretola holding forth at left guard.
The position switch to guard apparently benefits Ragnow, 6-5, 312, a tackle when he played high school ball in Chanhassen, Minn.
"Through three days the most consistent player has been Frank Ragnow," Bielema said. "Frank is going to be special. He is a really, really good player."
Zach Rogers, first enrolled as a true freshman last January, works as the backup center to Smothers, though Bielema and line coach Sam Pittman still keep Ragnow's hand in it with some spare time center snaps.
"I snap every day," Ragnow said. "If I had to go back there, I would be comfortable. I just want to be out there. Guard, tackle, center, it really doesn't matter to me as long as I'm out there because I just love the game."
MR. ROGERS' NEIGHBORHOOD
Incidentally, the way Rogers is going, Ragnow doubts he'll have to move over to center whenever Smothers needs a break.
"I would have thought he was a center his whole high school career," Ragnow said of Rogers. "He's a guy who works hard and studies the plays. He just knows everything. I don't even think of him as a young guy. He's phenomenal."
WALKER SPLITS JOBS
After impressing last spring as a big, bulldozing tailback, while 1,000-yard rushing tailbacks Jonathan Williams and Alex Collins were withheld from contact, Kody Walker was promised more tailback preseason practice time.
He's getting it but also prepping at fullback for the Sept. 5 season-opener against Texas-El Paso at Reynolds Razorback Stadium.
"Right now, it's really 50-50," Walker said after Monday's practice. "I'm doing fullback and tailback. I'm still trying to get the little ins and outs of the fullback position because I really haven't played it that much. But that'll just come with repetition. I'm feeling more and more comfortable with it every day."
Redshirt freshman Tyler Colquitt and Austin Cantrell, the true freshman tight end from Roland, Okla., also playing some H-back, have worked at fullback, too, Bielema said.
"Austin Cantrell just amazed me a little bit." Bielema said. "He'll come off the line of scrimmage and he'll be on a wing and we'll motion him to a fullback. Now the thing we really have got to do is get him to move his feet. Because he is so used in high school to where he'd just hit somebody and they would fall down. They are a little bigger here. So he has got to learn to move his feet on contact, but otherwise he has been pretty good."
"