Hogs: teammates rejoice when walk-on K-Rich gets scholarship; more media day notes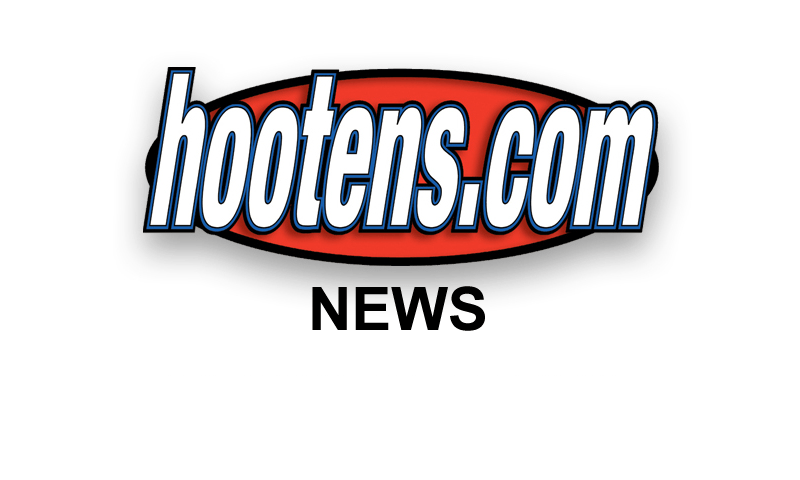 FAYETTEVILLE - Even media quickly forget what happens on media day, but Kevin Richardson will always remember this one.
Shortly before addressing media Sunday, Arkansas head coach Bret Bielema addressed his Razorbacks and told them Richardson, a third-year sophomore walk-on defensive back from Jacksonville, is a walk-on no more.
Advancing from a former redshirted 157-pound cornerback to backup nickel back, Richardson is on University of Arkansas athletic scholarship, Bielema said.
"We announced K-Rich was on scholarship about a half hour ago, and the place went up for grabs," Bielema said.
Clay Jennings, Arkansas' defensive backfield coach, likened it to more hallelujahs than a Sunday revival.
"I have never seen so many guys jump up and down," Jennings said. "You would thought they were in church today when Coach announced it. All those guys are excited for Kevin. I am excited for Kevin."
Jennings explained why.
"This guy comes to work every day with his lunch bucket," Jennings said. "He doesn't shy away from any work. Anything anybody else does he wants to do 10 times more. He is what being an Arkansas Razorback is all about. He has got Razorback blood in his family. All of his brothers and sisters have gone to school here, too, so we are happy he is going to be on scholarship."
A kinesiology major, Richardson couldn't wait to call his parents who paid the price "for my dream," Richardson said later of the small college scholarship offers he turned down to walk on with the Razorbacks.
"It was extremely humbling," Richardson said. "Gets a lot of weight off my parents' shoulders, and made me excited. This is something I have been working for the whole time I got here. And to have it right in front of my eyes, it's something I have dreamed of."
The dream doesn't cease with the scholarship.
"That doesn't stop the grind," Richardson said. "I am going to work like I still don't have it."
Bielema and Jennings expect nothing less.
"We talk about at the University of Arkansas that we don't believe in being given anything," Jennings said. "We want to earn everything and Kevin earned that scholarship."
Sure did, says Bielema, citing Richardson's scout-team work two years ago and last year playing on about every special team. He also filled in anywhere and everywhere in the secondary.
"Really an incredible kid on the two-deep in two or three different spots," Bielema said.
Now Richardson is the plugged nickel behind Henre Toliver.
"I was real comfortable with it last year," Richardson said of working behind 2014 senior nickel Tevin Mitchel. "That was something I liked playing."
Richardson knows Mitchel will like learning that his old understudy now plays it on scholarship. "He was a real big part of it pushing me every day that 'Just keep working. You can get that scholarship, man," Richardson said.
Sunday's Media Day allowed the Razorbacks to take a break from three days practicing in mid to high 90s temperatures before resuming preseason drills Monday in shoulder pads and thigh pads before breaking out the full pads Tuesday.
SOME LINES ON THE BACKUPS
It also allowed Bielema time to discuss the backup offensive linemen.
The largest line in college or pro, behemoth starters Mitch Smothers, Sebastian Tretola, Frank Ragnow, Denver Kirkland and Dan Skipper leave little space to discuss who's behind them.
However, Bielema from Day One in the August 2014 preseason touted redshirted freshman tackle Brian Wallace idled last Saturday by a foot injury but expected to practice this week. He praised January 2015 UA enrolled freshmen lineman Zach Rogers, Jalen Merrick and Josh Allen. Bielema also lauded walk-on Johnny Gibson, redshirted as a freshman last fall out of Dumas, and just arrived freshman Colton Jackson from Conway.
Gibson and Jackson operate behind Kirkland at left tackle.
"Johnny Gibson, a walk-on out of Dumas - he is in our two-deep and it's not a joke," Bielema said. "He is a legit player, a big body that moves people. Colton Jackson just coming in from Conway is kind of blowing us away. We knew he was going to be a good player. We knew he was athletic, but he has jumped in there and shown us some good things early on."

"