Hooten's Arkansas Football book on sale NOW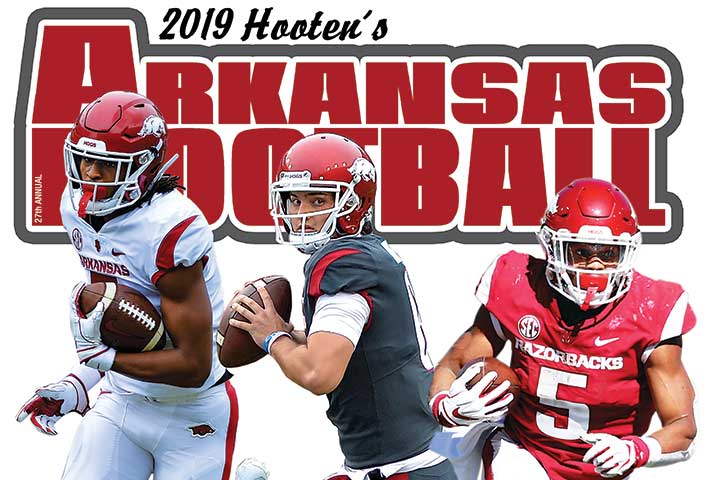 BENTON — The 27th annual Hooten's Arkansas Football book is on sale now at Big Red Stores, Books-A-Million, Barnes & Noble, Brookshire's, Doublebee's, Edwards Food Giant, Flash Market, Harps Food Stores, Hays Food, Kroger, Mad Butcher, Price Cutter, PDQ, Shopper's Value, Wal-Mart, Walgreens and White Oak Stations. It can be ordered online at the hootens.com store.
The 432-page publication, which takes six months to compile, offers the most comprehensive preseason football coverage (college and high school) in Arkansas. The national award-winning book features coaches' polls for each high school conference, statewide rankings for every team, super teams for each classification, a national college poll and complete college and high school schedules.