Hogs: turnover-free scrimmage delights Bielema; WRs Hawkins, Morgan step up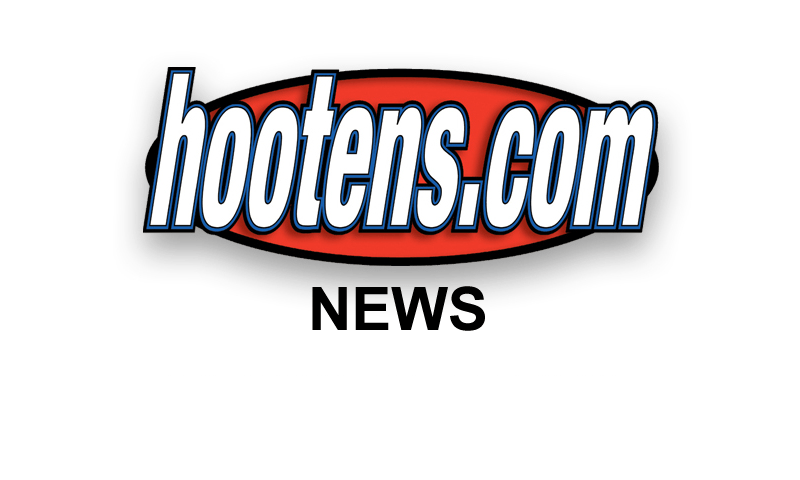 | | |
| --- | --- |
| | |
| | UA coach BRET BIELEMA |
FAYETTEVILLE - Despite turnover on his offensive staff, or perhaps in part because of it, Bret Bielema saw no turnovers committed by the Arkansas offense Saturday during the Razorbacks' first full-scale scrimmage of spring drills.

Bielema, who said next Saturday's scrimmage will be open to the public, oversaw an 82-play scrimmage at Reynolds Razorbacks Stadium pitting the No. 1 offense vs No. 1 defense and the twos against the twos and threes and against the threes, mostly from the 35 to 40 yard-lines and some red zone work inside the 25.

Bielema gave credit to new offensive coordinator/quarterbacks coach Dan Enos and new running backs coach Jemal Singleton for 82 plays without an interception or a fumble.

"Was I surprised?" Bielema said. "No. I'm very, very happy. Jemal Singleton, one of the great things I heard before I even met him was about his ball security. I've let him school the offense overall about certain things. We have a ball security circuit where everybody goes through his situation. I think I might even be able to hold onto the football, if I were coached by him."

Bielema praised Enos' work with senior starting QB Brandon Allen and the three young QBs battling to to be his backup. Sophomore Austin Allen, backing up his brother as a redshirt freshman, redshirt freshman Rafe Peavey and January-enrolled freshman Ty Storey took snaps.

Brandon Allen completed eight of 15 passes for 78 yards and two touchdowns to sophomore wide receiver Drew Morgan. Austin Allen completed seven of eight for 147 yards and TDs to receivers Eric Hawkins and Luke Rossi.

With leading returning receiver Keon Hatcher sidelined for a week or two by bruised knee, Bielema was looking for other wideouts to step out of the shadows.
| | |
| --- | --- |
| | |
| Soph WR DREW MORGAN | |
Hawkins and Morgan stepped up Saturday.

A fourth-year junior inherited from the Bobby Petrino regime and known as a Razorbacks track sprinter, Hawkins totaled 108 yards off three catches Saturday, including the 32-yard TD when he cut by a defender and raced to the end zone.

"You know he ran track," Bielema said of Hawkins' speed prompting patience with his development. " We knew he could run. In this day and age when you don't play as a freshman or sophomore, everybody is like, 'Well, what's wrong?' He is getting ready to be a junior and I think he has got to continue to grow. He caught the ball well. We obviously need players to step up at that position, so I couldn't be happier for him."

Morgan caught 10 passes for 181 yards last year. He caught three passes Saturday for 49 and two TDs, impressing with the leaping grab of Brandon Allen's 22-yard down-the-middle TD strike.

Bielema said he had been on Morgan's case for the three practices before spring break and that he responded, especially in Hatcher's absence.

"He had a coming to reality and has performed very well coming out of spring break," Bielema said. "He's got great hands. He's intelligent. He doesn't lack any confidence. If anything, he's a little bit too confident at times. I'm excited to see where he goes."

With junior running back Alex Collins healed from an appendectomy and senior running back Jonathan Williams withheld from spring scrimmaging, Collins carried 10 times Saturday for 70 yards, including a 22-yard TD.

"I grabbed Alex this morning and said, 'Hey, you are going to scrimmage today and you are going to scrimmage next Saturday and we are going to make a determination of where you are," Bielema said. "He got a little heavy on spring break. But after I saw him make that (22-yard TD) run I didn't need to see much more. He has probably responded to Jemal as well as I could have hoped."

Collins had another run where it seemed he carried the pile 5 to 10 yards, but which disturbed defensive coordinator Robb Smith more than Bielema because the spring handicap placed on the defense trying to reduce intrasquad injuries.

"Robb goes 'Man, our tackling sucked!' Bielema said. "A couple of those were against Alex, who is a very good running back and I couldn't be happier. We're putting our defense at a disadvantage as well. We're not allowing any tackles below the belt line. So I think a lot of those missed tackles would have been eradicated if we were allowing to cut tackle and go low on those guys."

Arkansas' starting at middle linebacker the past two years, junior Brooks Ellis' move to weakside linebacker seems to pick up where graduated Will 'backer Martrell Spaight left off. Spaight led the SEC in tackles last year. On Saturday, Ellis led the first-team with 10 tackles all over the field, one for a 10-yard sack.

"We played Brooksie at Mike the last two years out of necessity because we really didn't have anybody at that spot," Bielema said. "But I've always thought he's more of an edge player. We moved him to Will in January, and he's been a non-stop bookworm up in the offices. He made a play on a toss play to the left where he ducked under a block and came out the backside and still made the play against Alex. Any time you show that type of versatility, gets you pretty excited."

Walk-on linebacker Josh Harris led the backups and all tacklers with 11. Harris and freshman defensive linemen Hjalte Froholdt and Armon Watts all made two tackles behind the line.

Bielema announced sophomore defensive end Anthony Brown of Miami, Fla., is removed from the football team. "He won't be with us at all this spring," Bielema said. "How he handles the things that I put in front of him for the rest of this spring will determine if he's with us ever again."

Bielema set a similar scenario for suspended receiver Kendrick Edwards.

Although redshirt freshman Cole Hedlund of Argyle, Texas, had nationally glittering prep credentials, sophomore Adam McFain place-kicked first team Saturday as he did coming on last season. "If McFain continues to hit it like he has, he's going to be very hard to beat out," Bielema said.




"