Hogs: O line forms quickly around 3-year starting center Travis Swanson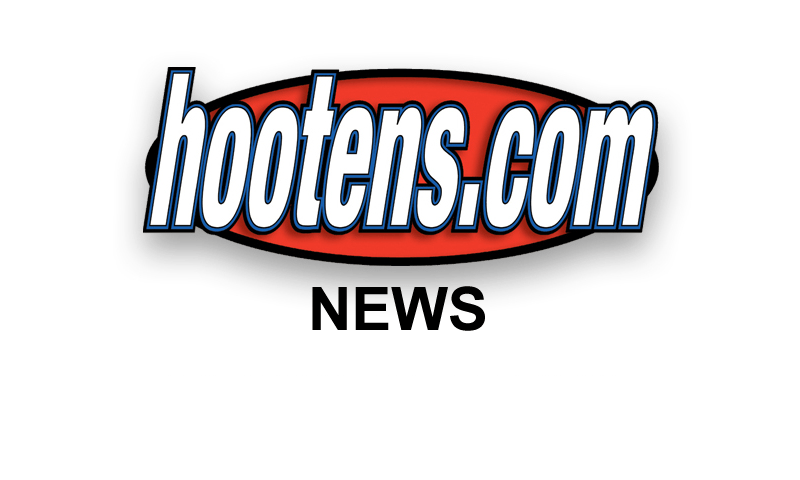 FAYETTEVILLE - Many will ask throughout the spring who will start as Arkansas' quarterback, but nobody needs to ask who his snapper will be.


Sr C Travis Swanson

Even with new head coach Bret Bielema and his staff throwing open positions for spring ball, center and senior leadership responsibilities are locked up by three-year starter Travis Swanson.

Meeting the media after Tuesday's closed practice, offensive line coach Sam Pittman and offensive coordinator Jim Chaney cast Swanson as the team's center of attention.

"We have an outstanding center," Pittman said. "Swanson is just a great kid, and he's a good player. When you start the line in the middle like that, you have a chance. Obviously you have to have two tackles who can play, too. We are trying to find them all but Swanson is a great leader and he still wants to be coached. Usually older guys think they have it all figured out so that shows you a lot about his character. He's a really wonderful kid and a really good player."

While most struggle with the staff's new terminology, Swanson conjugates the next verbiage before the coaches deliver it. "Swanson's brain is working faster than I can even think," Chaney said. "He's like a professor out there. I have to slow him down a little bit. His brain works at great speed, which is a big asset for our offense to have a super smart center."

Both to show what the others are dealing with and the amazing progress Swanson has made, Chaney told the media: "I would encourage you to get your pens out and put them in another hand and then write with the pen the other way. That's what we are asking these kids to do: Write your name with another hand. It's different. We're teaching them a foreign language and they are having to learn all the new words and terminology and it's difficult."


Sr tackle David Hurd

Still experience counts, even in a new system. Veteran linemen like Swanson and senior tackle David Hurd are adapting to new things after playing in the former regimes of Bobby Petrino and John L. Smith. Hurd didn't feel anything like the incumbent tackle when Bielema opened positions, but he feels like one now.



"I was a little nervous at the start of it," Hurd said. "But I went and saw Coach Pittman, and he seemed like a real cool guy. Then once spring started, they told me I was going to be the starting left tackle, so I didn't have a problem with that."

Junior tackle Brey Cook worked first-team straight out of Springdale Har-Ber two years ago before finding the line too fast for him. Mitch Smothers, the Springdale High grad and third-year sophomore, opened 2011 as a starter then faded to reserve and redshirted last year. Both are thriving this spring in their third year as Razorbacks.

"Brey is playing faster," Pittman said. "He's a big, strong kid. At first I wondered if he could play the tackle and play out in space, but I believe he can and he will. He works too hard not to have success.

Regarding Smothers, never a natural tackle but versatile inside, Pittman said, "Smothers is playing a little center and a little guard. He's smart and I like him. He's played with the ones (first team) some. When we first came in he was one of the ones I noticed from two years ago that he had started the first four games, and I wonder what happened to him. I thought he got hurt or something but for whatever reason he just didn't play. I am glad he used his redshirt last year because we get him for three years. He's a good player."

Chaney said ball-security was an issue during Tuesday's practice that needs to be resolved when the Razorbacks practice Thursday.


Sophomore running back Jonathan Williams, the most used running back last season behind departed Dennis Johnson, Ronnie Wingo and Knile Davis, has gotten an earful from Chaney and running backs coach Joel Thomas even as they laud his ability.

"He's a little loose with the football," Chaney said. "We're continuing on his hind-end about that, that he's developed some habits I believe, from time way back. He's a little loose with it, but he's conscious of it. He's a super conscientious young man and he's working his hind-end off at getting the ball a little tighter. That's a point of emphasis for him, but as far as work ethic and a desire to be good and setting daily goals, this kid is driven to be very successful and there's no reason why he shouldn't be."

Williams isn't working just in practice to secure the football. "I have a water football I carry around the facility," Williams said. "That's something Coach Thomas wanted us to do. I just feel like in the past we were kind of loose with the ball, so there's a big emphasis on that."

The two Brandons, third-year sophomore Brandon Allen of Fayetteville, and fifth-year senior Brandon Mitchell of Amite, La., log the most quarterback work. Mitchell, used more at receiver than QB last year, and Allen, are the only QBs who played in 2012 behind graduated senior starter Tyler Wilson.

The Razorbacks have 11 practices remaining of the 15 allotted by the NCAA. They will practice Thursday and scrimmage Saturday. All workouts are closed to the public until the April 20 Red-White spring game at Reynolds Razorback Stadium.




"