ASU class of 20 features five D-backs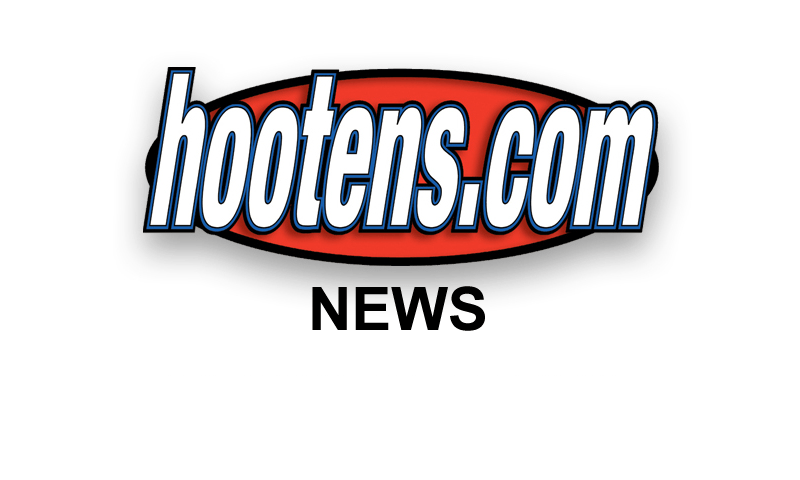 JONESBORO - First-year Arkansas State head football coach Bryan Harsin announced on National Signing Day that 20 high school and junior college standouts, including four midyear signees, from seven different states have inked with the Red Wolves.
The Red Wolves' first recruiting class under Harsin is made up of 16 high school players and four junior college transfers. The class features five players from Alabama, four from both Texas and Arkansas, three from California, two from Mississippi and one from Kentucky and Missouri.
The Red Wolves signed five defensive backs, the most among any position, and have inked 12 players expected to play on the defensive side of the ball. Among the signees are three linebackers, three defensive ends and one defensive lineman. Including three wide receivers, two quarterbacks, two tight ends and one offensive lineman, A-State signed eight offensive players.
"We are extremely excited about the young men we've signed and believe this is an outstanding class," Harsin said. "We feel like we've met our needs and will be able to fill many of the vacancies left with the departure of our graduating seniors. All these players will bring a great contribution both on and off the field to this program, and we will continue to bring in the best and brightest to Arkansas State."
Among the 20 newest Red Wolves are nine players rated at least three stars by one or more of the major recruiting sources and nine who earned either junior college all-conference or high school all-state recognition. Additionally, eight ASU signees were ranked among the top 55 players in their home state and 12 rated among the top 150 players in the country at their position by either Scout, Rivals, ESPN or 247 Sports.
Linebacker Garrett Kaufman

A-State's four midyear signees available to participate in spring practices are defensive back Willie Fletcher (Fr., Carson, Calif.), linebacker Garrett Kaufman (Fr., Bentonville) quarterback Chandler Rogers (Jr., Brookhaven, Miss.) and offensive lineman Brennan Tutor (Pontotoc, Miss.).

The Red Wolves are coming off back-to-back Sun Belt Conference championships and a victory over 25th-ranked Kent State in the 2013 GoDaddy.com Bowl.

ASU ended the 2012 season receiving votes in both the Associated Press and USA Today Coaches Top-25 polls and will enter the 2013 season tied for the nation's second longest winning streak with Stanford and behind only Ohio State. ASU is one of just 16 programs in the nation to win at least 20 games over the last two seasons.




2013 ARKANSAS STATE FOOTBALL SIGNING CLASS

1. Irving Adams: 6-0, 195, Fr., S, Florence, Ala. (Florence)

2. Cameron Birse: 6-2, 215, Fr., QB, Danville, Calif. (San Ramon Valley)

3. Logan Cart: 6-4, 300, DT, Owensboro, Ky. (Owensboro Catholic)

4. Brandon Cox: 5-8, 165, Fr., WR, Conway


5. *Willie Fletcher: 6-3, 180, Fr., CB, Carson, Calif. (Orange Lutheran) (El Camino (CA) College)

6. Jeremy Fulcher: 6-1, 175, S, Dallas, Texas (Woodrow Wilson)

7. Jamaris Hart: 5-9, 170, Fr., CB, Florence, Ala. (Florence)

8. Jonah Hill: 6-3, 235, Fr., TE, Springfield, Mo. (Hillcrest)

9. Colin Janice: 5-11, 170, Fr., S, Orange, Texas (West Orange-Stark)

10. Mark Johnson: 6-2, 180, LB, Prescott


11. Ja'Von Jones: DE, 6-2, 220, DE, Mesquite, Texas (Mesquite)

12. *Garrett Kaufman: 6-1, 225, Fr., LB, Bentonville


13. Carl Lee Jr: 6-3, 190, Fr., WR, Mobile, Ala. (McGill-Toolen)

14. Jabari Mathieu: 6-3, 240, Jr., DE, Gardena, Calif. (El Camino (CA) College)

15. Jerry Moorehead: 6-4, 210, Fr., TE, Camden Fairview

16. Chris Odom: 6-4, 230, Fr., DE, Arlington, Texas (Martin)

17. Dijon Paschal: 6-2, 185, Fr., WR, Tallassee, Ala. (Tallassee)

18. *Chandler Rogers: 6-2, 210, Jr., QB, Brookhaven, Miss. (Copiah-Lincoln (MS) CC)

19. *Brennan Tutor: 6-4, 280, Jr., OL, Pontotoc, Miss. (Itawamba (MS) CC)

20. Xavier Woodson: 6-2, 200, Fr., LB, Eufaula, Ala. (Eufaula)

*midyear signee available for spring practice

INVITED WALK-ON
Sterling Stowers: 6-0, 175, Fr., QB/DB, Highland

"