Former ASU end David Johnson, three coaches reach 2011 Super Bowl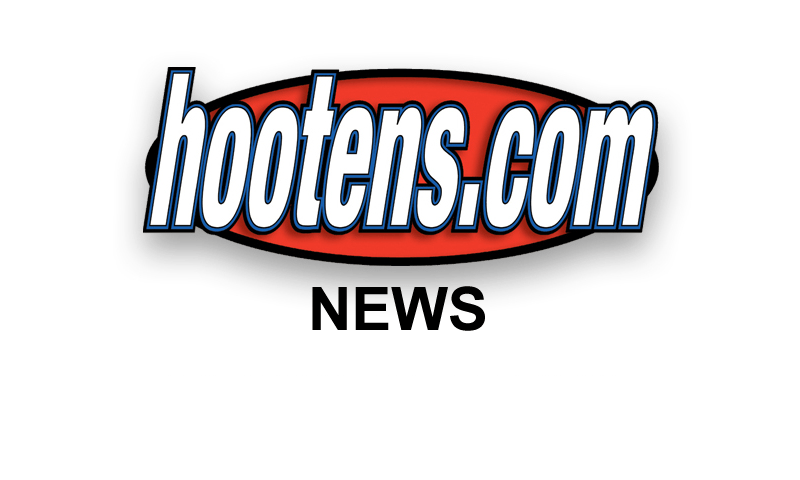 David Johnson is the 13th
former ASU player to reach
the Super Bowl.
JONESBORO - The last time the Pittsburgh Steelers played in the Super Bowl, former Arkansas State tight end David Johnson had just completed his senior season and was less than three months away from being drafted by the 2009 defending NFL champions and united with three coaches, including head coach Mike Tomlin, with previous ties to A-State.

Now, with Super Bowl XLV on the horizon, Johnson will join the list of 13 former ASU players and coaches to compete in professional football's biggest game alongside former ASU coaches Tomlin, Keith Butler and Randy Fichtner, whose paths to the Steelers ran through Jonesboro in the mid-to-late 1990's as assistant coaches. While Tomlin, Fichtner and Butler spent varying amounts of time at A-State, all three were on the same coaching staff in 1998 under then-head coach Joe Hollis.



"David was a tremendous student-athlete who was able to accomplish a great deal at Arkansas State, and we remain proud of the way he continues to represent his alma mater both on and off the field as a member of the Pittsburgh Steelers," ASU Director of Athletics Dr. Dean Lee said. "Coach Tomlin, Butler and Fichtner are obviously among the talented coaches who have passed through the football program here, and we are also proud of their accomplishments."

While Johnson's stats with Pittsburgh are a modest six career receptions for 55 yards, he has been a key contributor to the Steelers' success the last two years with eight starts in 31 games played. The Steelers made the Pine Bluff native their 32nd pick in the seventh round of the 2009 NFL Draft, and he went on to play in 15 games his rookie season. Competing in every game this year, Johnson has four receptions for 46 yards with a long of 25 yards.

Johnson was named to the 2008 All-Sun Belt Conference Team after catching 22 passes for 356 yards and a 16.2 yard average per reception. His five touchdown receptions led ASU and tied the fifth most in school history for a single season. His 16.2 yards per reception was higher than eight of the top-10 SBC leaders in receiving yards. He caught at least one pass in 10 of ASU's 12 games and posted season-high numbers of four receptions (twice), 87 yards and two touchdowns (twice).

For his career, he recorded 45 receptions, 760 receiving yards and nine receiving touchdowns. His nine touchdown receptions tied the sixth most in school history. Also an outstanding blocker, Johnson helped the ASU offense to a No. 2 ranking in the Sun Belt Conference in rushing offense and No. 18 ranking nationally during his senior campaign.

"We're very excited about David going to the Super Bowl," said ASU tight ends coach Maurice Harris, who coached Johnson his senior season at ASU. "He is an extremely hard worker and a very intelligent player, but even more than that, he is a super young man. So we are very proud of him and certainly wish him a lot of success in the Super Bowl."

Tomlin, linebackers coach Butler and quarterbacks coach Fichtner were also on the sideline for the Steelers' Super Bowl XLIII victory. Tomlin became the youngest head coach in NFL history to both coach in and win a Super Bowl when he led the Steelers to a 27-23
victory over the Arizona Cardinals. By winning the Super Bowl in only his second season as a head coach, he also became the fastest to win a Super Bowl title in Steelers history.


Former ASU assistant and
current Steelers head coach
Mike Tomlin
Tomlin was named an assistant coach at ASU February 17, 1997, and spent his first year coaching a wide receiving corps that included players such as Lennie Johnson, who still stands as the Red Wolves second all-time leader in receptions and receiving yards. ASU piled up 2,267 yards through the air in 1997 and Johnson accounted for 862 of those yards, which still stands as the fourth most in school history for a single season.

"Coach Tomlin was full of energy and very much a players coach," said Johnson in an interview with the ASU Sports Information Department a few days prior to Tomlin's appearance in Super Bowl XLIII. "He was a player-oriented coach, a great guy to be around and I'm glad to see him having so much success in the NFL. Coach Tomlin, on the field or off the field, is just a great person. He was always in a good mood and when he had to be a coach he was, and when he didn't he was a friend."

Tomlin moved to defensive backs coach in 1998, when ASU posted 13 interceptions and three of its top four tacklers were defensive backs. Safety Sean Mitchell led the team in tackles in 1998 with 126 stops to his credit, while cornerback Chappell Mitchell intercepted a team-high six passes. Mitchell's 126 tackles are just five shy of the fifth most in school history for a single season.

Fichtner joined ASU's staff in January 1997 as quarterbacks coach and was named offensive coordinator in August 1997. ASU' total passing yards all four years (1997-2000) while Fichtner was on staff still rank among the top-10 in school history, including 1998 when it threw for a then-school-record 2,875 yards. Fichtner coached ASU's all-time leading passer Cleo Lemon, also a former quarterback in the NFL.

Butler spent the 1998 season at ASU as the football team's defensive coordinator and linebacker's coach. Butler's 1998 defense held Hawaii scoreless in a 20-0 victory, forced 25 turnovers, recorded 32 sacks and posted 106 tackles for loss. Butler coached linebacker Andy Henault in ASU's 1998 game against New Mexico State when Henault tallied 21 tackles, which is tied for the fifth most in school history for a single game.

"