Hogs: Second-half collapse, again, in Belk Bowl loss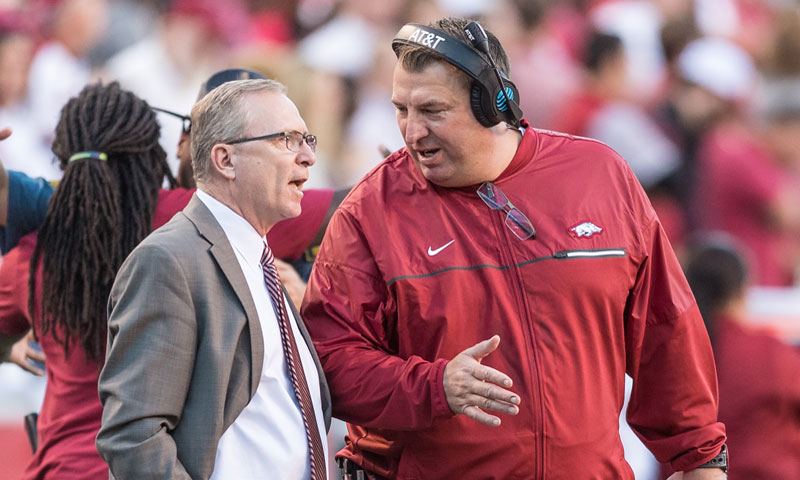 The Arkansas Razorbacks said for the past month they wanted to get rid of the bad taste of their regular-season finale loss.
Coach Bret Beilema guaranteed ESPN that his team would play four quarters heading into the locker room with a 24-0 halftime lead Thursday night.
Neither happened as Virginia Tech rallied for a 35-24 win in the Belk Bowl.
It's arguably the biggest collapse in Arkansas football history, greater than last month's 28-24 loss at Missouri, where the Hogs led 24-7 at halftime.
The Hogs finished with 36 yards rushing, were penalized a dozen times and committed three turnovers against Tech.
Arkansas, outscored 63-0 in the second half of its final two games, finishes the season 7-6.
Coach Bret Bielema owns a 25-26 in four years at Arkansas.