Hogs: Bitter Texas rivalry renews in prime time Monday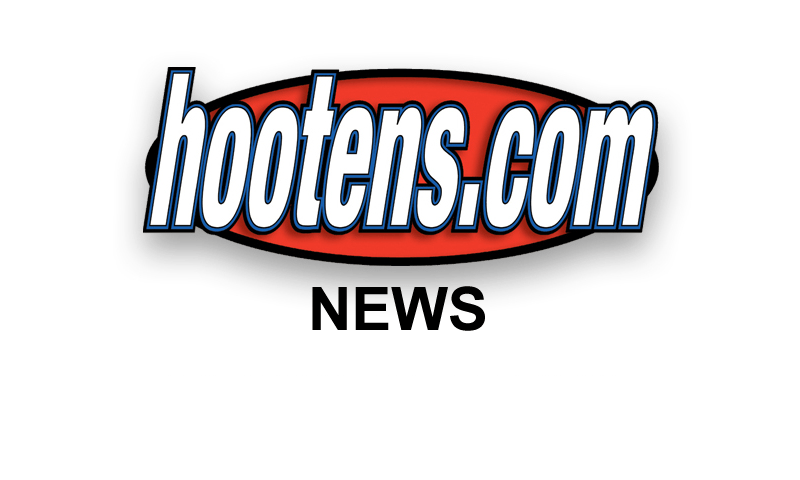 FAYETTEVILLE - The football world certainly won't end for Monday night's Advocare Texas Bowl loser in Houston.
Already buoyed by junior 1,000-yard rusher Jonathan Williams' decision to return for his 2015 senior year, the Razorbacks can build off defeat in Houston. But they would sure rather build off a victory and not just because it would insure a winning season instead of a losing one.
It would mean they beat Texas, still the team many Razorbacks fans most want to beat even though the two last played a Southwest Conference game in 1991. It was a rivalry with national reverberations in the '60s and '70s when now 90-years-old Frank Broyles coached Arkansas and the late fellow Hall of Famer Darrell Royal coached Texas.
Upon hearing Broyles' reaction of the bowl selection matchup, Bielema said, "It gave me chills. We stand on the shoulders of those who came before us and it gave me a full circle of what it means to play Texas to a certain generation and how much has to be carried forward to our players."

PRIME TIME FOR TWO .500 TEAMS
Arkansas of the SEC and Texas of the Big 12 kick off at 8 p.m. Monday on ESPN at NRG Stadium. For second-year Coach Bielema's Razorbacks, coming off a 3-9, 0-8 in the SEC in 2013, just going 6-6 beat the odds. All eight of the Razorbacks' SEC games were played against teams ranked in the AP national Top 20, (six in the Top Ten) when Arkansas played them.
Among four nonconference wins the Hogs visited Texas Tech and hosted a Northern Illinois team then holding the nation's longest road game winning streak.
In the SEC, Arkansas skunked LSU and eighth-ranked Ole Miss. Other than the second half against Auburn and first half against Georgia was competitive in every SEC game, including nail-biting losses to present No. 1 Alabama, then No. 1 Mississippi State, Texas A&M and Missouri. First-year Texas coach Charlie Strong, an Arkansan from Batesville, knows the Longhorns he rebuilds can live with a loss but would live a whole lot better with a win. Texas defeated Arkansas 56 times out of 77 but its staunchest fans bitterly anguished over the 21 defeats.

DEFENSIVE BATTLE
Both teams arrive relying on D. Texas All-American tackle Malcom Brown and fellow 300-pounds plus tackle Hassan Ridgeway and linebackers Steve Edmond and Jordan Hicks combine for 49 tackles behind the line for minus 174 yards. Arkansas senior first-team All-SEC linebacker Martrell Spaight, leading the SEC with 123 tackles, senior All-SEC second-team defensive end Trey Flowers and sophomore All-SEC second-team defensive tackle Darius Philon combined for 32 behind the line stops for minus 146 yards. Overall, the secondary behind Arkansas' heralded trio is the Razorbacks' most improved defensive aspect over last season.

LONGHORNS BETTER ON LAND, NOT AIR
Texas' offense has struggled, losing starting quarterback David Ash early in the season to a career-ending injury. However, sophomore replacement Tyrone Swoopes (6-4, 243) reminds Arkansas backup defensive end Tevin Beanum (Forrest City) of Mississippi State all-SEC QB Dak Prescott."He's a bigger guy but he can move." Beanum said. "We have to be aware that he likes to take it up vertical and out of the pocket."Swoopes' passing can be erratic, 10 interceptions vs. 13 touchdowns. John Harris has 64 catches for 1,015 yards this season. Possession receiver Jaxon Shipley grabbed 58 balls for 571 yards. Malcolm Brown, no relation to defensive tackle Malcom Brown, lead Texas' rushers with 176 carries for 683 yards.

HOG QB, RBs IMPRESSIVE STATS
Arkansas junior QB Brandon Allen has completed 178 for 316 (56 percent) for 2,125 yards with 18 TDs and just five picks.
Though you would never know it by some critics, Allen improved vastly over last season and physically over his last game when he played with an injured oblique muscle at Missouri.
The running game with Williams (1,085 yards) and Alex Collins (1,024 yards) is Arkansas' strength despite finding it harder to run against SEC defenses.

STRENGTH OF SCHEDULE
Arkansas has played a tougher schedule and blanked the No. 8 and No. 17 ranked teams. A 33-16 decision over No. 24 West Virginia is Texas' most impressive victory. The 'Horns were routed 41-7, 28-7 and 48-10 by Brigham Young, Baylor and TCU. All that makes Arkansas a 6 or 6.5-point favorite in Las Vegas.
"