Hogs: O line continuity all season was huge for offense & QB Allen; more notes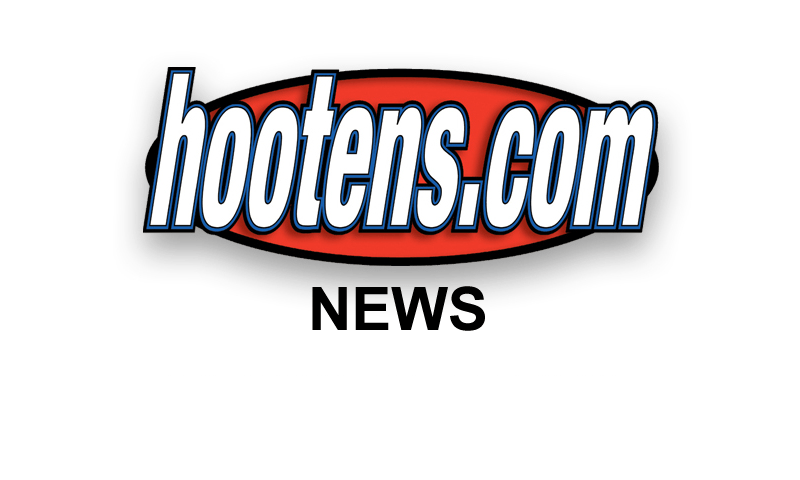 | | |
| --- | --- |
| | |
| | Jr LT DENVER KIRKLAND |
FAYETTEVILLE - Arkansas head coach Bret Bielema made no changes to his starting offensive line this season, other than its coach.
Arkansas takes on Big 12 member Kansas State on Wednesday in the Liberty Bowl at Memphis, Tenn.
Sam Pittman, Bielema's only offensive line coach since Bielema was hired December 2012, earlier this month left to become the offensive line coach at Georgia.
Graduate assistant Eric Mateos coaches the line for the bowl game.
Since the opener, it's been senior Mitch Smothers at center, senior All-American Sebastian Tretola and sophomore Frank Ragnow at left and right guard, and juniors Denver Kirkland and Dan Skipper at left and right tackle.
Whether at Wisconsin from 2006-2012 or Arkansas since 2013, Bielema said he's never started the same line every game unaltered by injury or other needs.
"Usually you have a guy with an ankle or a finger or something that they can't get it done," Bielema said. "To me, that says a lot about these guys. The mental attitude, the fortitude, the toughness. I have never had all five guys start every game the entire year without transitions. That's pretty impressive."
Bielema explained the line continuity with the blossoming of receivers Drew Morgan, Dominique Reed and Jared Cornelius with All-American Mackey Award winning tight end Hunter Henry and tight end Jeremy Sprinkle contributed greatly to senior quarterback Brandon Allen's having by far his best year of his career, while junior running back Alex Collins rushed for a career high.
"I think continuity-wise for the tight ends, running backs and especially B.A." Bielema said. "At the two guard spots, we always talk to our quarterback about stepping up. I think he knows Sebastian is a little bit firmer at the line of scrimmage than Frank so he knows going to his left there might be a little bit more room than going to your right. If any pressure came off the edge, it was probably more to the right than the left. Just little things that really don't show up on film, but I know B.A. notices the little things."
So does Henry, Bielema said.
"You are Hunter Henry, and you are running a combo block on the right side and the very next play you run the same play on the left and you were doing it with Denver Kirkland rather than Dan Skipper," Bielema said. "And it's a totally different feel, 6-10 (Skipper) vs. 6-5 (Kirkland). Different pad level, different technique. But to get that continuity is huge. That's why during the spring I always keep the ones together because there is no other position on the football field in my opinion that continuity is so important."
MATEOS CONTINUITY
Continuity goes for coaching, too. So rather than hastily hire a permanent offensive line coach before the bowl game or bring in any retired offensive line coach as a bowl game only replacement, Bielema promoted Mateos, a third-year graduate assistant complete with three-year contract to coach the line through the Liberty Bowl.
After that, Mateos, as a third-year grad assistant, must move on just like departing seniors Tretola and Smothers.
Of the linemen, only fifth-year senior Smothers, who started the 2011 season opener for Bobby Petrino then redshirted in 2012 under John L. Smith, preceded Mateos to Arkansas.
Mateos, given wide latitude by Pittman, helped coach and recruit them, especially Tretola, a second-year junior college transfer, and Ragnow as Bielema and Pittman recruited Kirkland and Skipper in 2013.
"I was involved in recruiting a lot of them," Bielema said. "When me and Sam were recruiting guys, we recruited guys together. We found Frank. We found Brian. We found Sebastian. So we found a lot of these guys."
Every starting lineman expressed support for Mateos and said it's their mission to perform so well to land him a big-time offensive line coaching job.
"Skipper came in my office and was talking about how he was giving me some pub and all that," Mateos said. "They are good kids. That's who they are. There are a lot of 20-somethings and 18- and 19-year-olds in this country who would probably find reasons to pout and be sad about it. But I think those kids have a respect for me. And more than anything, they want to be good."
The Razorbacks are home for Christmas. They reassemble Sunday for one last practice in Fayetteville and then bus Monday to Memphis.
"