Hogs wrap up closed practices before Christmas break with new coaches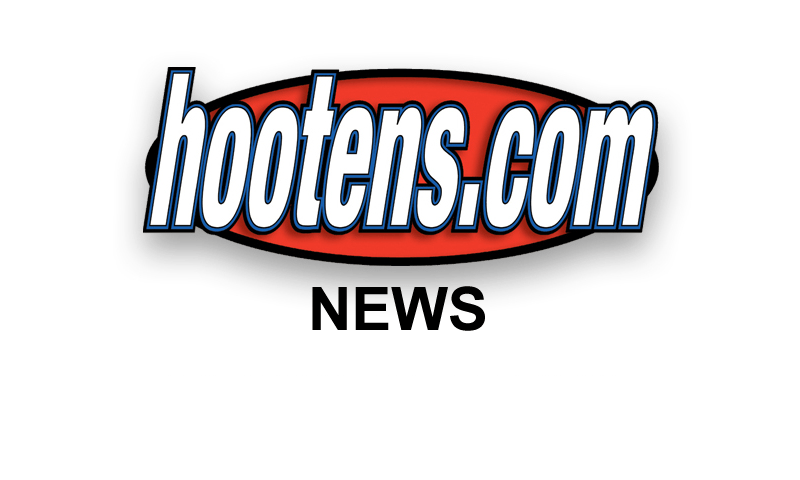 FAYETTEVILLE - Since his Cotton Bowl preparation practices are as secretive as Dick Cheney's old vice presidential bunker, we'll just have to take Bobby Petrino's word that his Arkansas Razorbacks' pre-Christmas practices went well.
The Razorbacks broke after last Wednesday's practice for Christmas but resume closed workouts Dec. 27 in Fayetteville. They practice daily here before busing Dec. 31 to Dallas and their Jan. 6 Cotton Bowl game against Kansas State.
They practiced eight times in December for this bowl game at Cowboys Stadium in Arlington, Texas after finishing their 10-2 season on Nov. 25 in a 41-17 loss to nationally No. 1 SEC champion LSU in Baton Rouge, La. The preparations, fourth-year Arkansas Coach Petrino said, thus far exceed the prep pace his previous two Razorbacks bowl teams that played in the January, 2010 Liberty Bowl in Memphis and the January, 2011 BCS Sugar Bowl in New Orleans
| | |
| --- | --- |
| | |
| | Bobby Petrino |
"I think up to this point this has been as well as we have had a team practice and focus," Petrino said. "The attitude has been great. The seniors have been doing a great job of leading. I think it's really important to the seniors. They really want to go find a way win this game."

Even at this early stage, Petrino said the practices have been geared for the Hogs to start faster than in struggling first halves of the 20-17 overtime victory over underdog East Carolina at the Liberty Bowl and the 31-26 Sugar Bowl loss to Ohio State.

Frigid weather was a factor in the Hogs sputtering at the start like a bulky old car in Memphis. However the Sugar Bowl in the Super Dome, like this Cotton Bowl at Cowboys Stadium is played indoors. So weather had nothing to do with the Hogs trailing Ohio State, 28-7 during the first half that ended with Ohio State up 28-10.

So with that history and another long layoff, Nov. 27 to Jan. 4 last year and Nov. 25 to Jan. 6 this year, Petrino said, Yeah. We've changed some things I don't know if it's because of the Sugar Bowl or the extended period of time, but we really went back and did a lot of the individual drills, a lot of the group drills that we do in spring ball, in two-a-days and really just to get back into the swing of being a football player."

It wasn't until the eighth practice that the Razorbacks put even half the practice on working Kansas State as opposed to the top units working against each other.

"I think that's the biggest thing is changing up as far as getting back and working hard on our technique, hard on our fundamentals and getting better as a football player," Petrino said.

Petrino told the players to enjoy their holiday and family time but did warn them what awaits upon their Fayetteville return.

"They understand we are going to crank the dial up a little bit when they come back," Petrino said.

REALIGNED STAFF
With offensive coordinator/quarterbacks coach Garrick McGee and special teams coordinator John L. Smith now head coaches elsewhere and defensive coordinator Willy Robinson not retained, Petrino practices for the Sugar Bowl vastly realigned, especially on defense, from the staff that coached the 12 games before Christmas.

Paul Petrino, the coach's brother and his offensive coordinator at Louisville and in 2008 and 2009 at Arkansas, has returned from two years coordinating the University of Illinois offense to fill McGee's spot coordinating the offense and coaching quarterbacks.

Defensive ends coach Steve Caldwell now also is special teams coordinator.

Paul Haynes was hired from Ohio State to coordinate the defense.

Offensive tackle Jason Peacock and fullback Kiero Small, both junior college transfers, are the only offensive starters who haven't been previously coached by Paul Petrino.

So that makes him an easy fit though easy never describes his intensity.

"All the stuff he instilled in us we are still doing," senior All-American receiver/punt returner Joe Adams said. "So he really doesn't have to coach us, just more of make sure we are doing the right thing."

Haynes likely will wax intense, too, but he's made sure not to rock the boat of a veteran defense on a 10-2 BCS No, 6 team in its last game.

The seniors particularly have appreciated Haynes requesting their input and working closely with the staff rather than strutting in like the new sheriff in town.

"I am really a fan so far," Bequette said Tuesday. "His M.O. is keep it simple and playing fast. He's all about running to the football and creating pressure with three or four guys. He doesn't believe in blitzing just for the sake of blitzing."

Nor, yelling for the sake of yelling at veterans of two 10-win teams.

"Everybody is being very mature about it," Bequette said. "Obviously I am not going to have the relationship with him some guys will. We understand we are not going to be coached by him for very long but we still respect where he has been and what kind of coach he is. I think he is going to do a great job here in the future."

BRANDON ALLEN
Repeated questions about the progress of redshirting freshman quarterback Brandon Allen during the portion of practices the coaches devote to the redshirts and young and lesser used reserves evokes repeatedly positive responses.

It's exciting to be out there working with him," Paul Petrino said. "You can see he's a coach's kid (the son of veteran Arkansas defensive assistant coach Bobby Allen) that has been around the game his whole life. He has a good feel and anticipation of when to get rid of the ball. He throws a real nice, catchable ball. He has a chance to have a real good career here."

"