ASU names Fedora right-hand man Blake Anderson as 5th coach in 5 seasons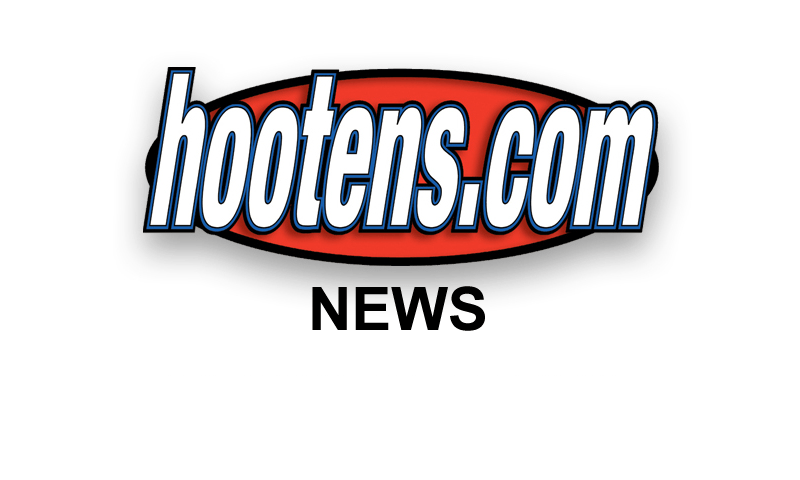 JONESBORO - Arkansas State Director of Athletics Terry Mohajir announced Thursday that Blake Anderson, a 13-year coaching veteran at the NCAA FBS level who also coached in an NJCAA National Championship game, has been named the Red Wolves' 30th all-time head football coach.
"It's with great excitement that we are announcing Blake Anderson as our head football coach," Mohajir said. "Blake's outstanding credentials as a coach are well documented, but it was also very apparent to us during this search process that he is a quality person who wants to be at Arkansas State, cares about his players and is committed to their success both on and off the field. I'm confident that we've found the right head coach for Arkansas State at the right time as we build on our success and continue to develop a strong national brand."
"Obviously, I'm ecstatic to be here at Arkansas State," Anderson said. "This program's recent accomplishments are very impressive. There is a great tradition here and the fan base is outsanding, so my family and I are excited to be a part of all the wonderful things happening with Arkansas State."
Working on head coach Larry Fedora's staff as offensive coordinator and quarterbacks coach at both North Carolina and Southern Miss over the past four seasons, Anderson's dynamic offense helped lead the two programs to 34 victories, three bowl game appearances and two conference or divisional titles. Along the way, his potent offense was responsible for breaking both school's total offense records while also ranking among the most productive teams in the nation.
"Blake is an energetic leader, and I am excited about what he brings to Arkansas State," said Arkansas State University Chancellor Dr. Tim Hudson. "We talk about A-State as a destination university; a place that not just students, but also where talented faculty and staff want to advance their careers. Blake wanted to become a part of that vision. Another important factor is his family. When we select a coach, we also know that we are inviting their family to become a part of the Red Wolves and they are thrilled about being one of us."
The Hubbard, Texas native comes to A-State after spending the last two seasons as the offensive coordinator and quarterbacks coach at North Carolina, where he helped lead the Tar Heels to an Atlantic Coast Conference Coastal Division title in 2012 and the Belk Bowl in 2013. Under Anderson's direction, North Carolina averaged 432.4 total yards per game this season after setting the school record the previous year with 485.6 yards per contest. Prior to his arrival in Chapel Hill, the Tar Heels had not averaged 400 yards in a season since 1993.
North Carolina's offense posted more than 500 yards of total offense seven times during Anderson's two seasons at the school, including a school-record 721 versus Old Dominion this season, and scored 40 or more points in nine games. The Tar Heels averaged 44.2 points per game at Kenan Stadium (14 games) and 25.4 on the road (10 games) with Anderson as their offensive coordinator.
Anderson led a passing offense this season that currently ranks 23rd in the nation, averaging 286.3 yards per game. North Carolina posted 27 passing touchdowns, which were the second most in school history and just two behind the 29 recorded in 2012. The Tar Heels are ranked among the top 44 teams in the nation this year in total offense, completion percentage, passing offense, red zone offense, scoring offense, passing efficiency, fourth down conversions and turnovers lost.
North Carolina's offensive success this season was just a continuation from Anderson's initial season, which saw the Tar Heels establish more than 35 school records. The Tar Heels finished eighth in the country in scoring, averaging 40.6 points per game and were 14th nationally with 485.6 yards per game. Their passing attack was 26th nationally with 291.8 yards per contest, and the Tar Heels also rushed for 193.8 yards per game, their highest average since 1994.
Individuals excelled in Anderson's system at every position. During his time at the school, six offensive players received All-ACC recognition, including First Team All-America selection Eric Ebron at tight end. As quarterbacks coach, Anderson tutored standouts Bryn Renner and Marquise Williams. Renner set the single-season school record for touchdowns passes with 28 in 2012, while Williams has provided a spark to the UNC?offense this season with his mobility outside the pocket. Williams finished the regular season with 1,058 yards of total offense in the last three games alone, which was the most in any three-game stretch in Tar Heels history. He is also the first quarterback to lead North Carolina in rushing since 1968.
"We are ecstatic to have Blake Anderson on board," said Arkansas State University System President Dr. Charles Welch. "His energy, passion, and desire to be our head coach will be evident to all who meet him. His reputation as an offensive innovator will also excite our fans and win football games."
Anderson went to Chapel Hill after a record-setting run as Southern Miss' offensive coordinator and quarterbacks coach. The Golden Eagles set school records for total offense in each of Anderson's last two years. He was part of a Southern Miss staff under Fedora that won a school-record 12 games in 2012, including the Conference USA championship over previously unbeaten Houston and the Hawaii Bowl over Nevada.
Anderson spent his first two seasons as USM's quarterbacks coach and run game coordinator and developed Austin Davis into one of the nation's top signal callers. Davis broke nearly every school record in an outstanding four-year career.
Under the eye of Anderson, the Golden Eagles were one of 14 teams in the country that averaged more than 200 yards per game in both rushing and passing in 2011. The Golden Eagles had nearly 6,500 yards of total offense and set a school record with 461.4 yards per game. In addition, USM was 15th nationally in scoring offense, 16th in total offense and 21st in rushing offense. Anderson's offense posted 30-or-more points in 10 of 14 games in 2011, including a season-high 63 in a win over Navy.
In 2010, Southern Miss was 18th in total offense, 20th in rushing offense and 35th in passing offense. The Golden Eagles also averaged 36.9 points per
game to rank 15th in the nation. That season, Anderson's quarterbacks were among the most efficient in the nation with only eight interceptions thrown - including one by a wide receiver - to 24 touchdowns. Davis accounted for 10 of the team's 28 rushing touchdowns, more than any other back.
In his first year in Hattiesburg in 2008, Anderson mentored then redshirt freshman and first-year starter Davis, who responded by having the best season ever for a freshman QB at the school, while also putting together one of the better years that any signal caller has had at the university.
Davis, who was the first freshman to start in his opening game since 1991, notched 15 school records, including six season marks - passing yards (3,128), completions (261), attempts (454), total offense (3,636) and touchdowns responsible for (30).
Anderson came to Southern Miss after spending the 2007 campaign at Louisiana-Lafayette as offensive coordinator and quarterbacks coach. The Ragin' Cajuns posted the No. 6-rated rushing offense nationally (251.6) in 2007 and became the Sun Belt's first ever 3,000-yard rushing team (3,019).
Anderson, who was in private business from 2004-06, previously worked at Middle Tennessee, where he helped direct an offensive unit as co-offensive coordinator and wide receivers coach from 2002-04.
He spent three seasons at New Mexico before landing at MTSU. He served as the wide receivers coach in 2001 and running backs coach from
1999-2000. The UNM rushing attack was responsible for a major share of the Lobo offense in 2000. The Lobos averaged 148 yards per game on the ground, which accounted for 56 percent of the team's total offense.
Anderson worked at Trinity Valley Community College (1995-98) before joining the Division I FBS ranks at New Mexico. In 1998, he was the offensive coordinator and the Cardinals went 7-3. He helped lead the Cardinals to the 1997 NJCAA National Championship.
He began his coaching career at Eastern New Mexico in 1992 (graduate assistant) and 1993 (full-time), where he tutored the wide receivers. He then moved on to Howard Payne University in Brownwood, Texas, to coach wide receivers in 1994. HPU won the Texas IAA conference title.
A two-year letterwinner at wide receiver for Sam Houston State from 1989-91, Anderson was named Southland Conference All-Academic as a senior. He also played for two years as a quarterback and receiver at Baylor (1987-89) before transferring. Anderson graduated with his bachelor's degree in kinesiology from Sam Houston State in 1992. He also attained his master's degree in sports administration from Eastern New Mexico in 1994. Anderson and his wife Wendy have one daughter, Callie, and two sons, Coleton and Cason.
"