Hogs: O line confortable with new/old coaches; 5-star Agim arrives early; more notes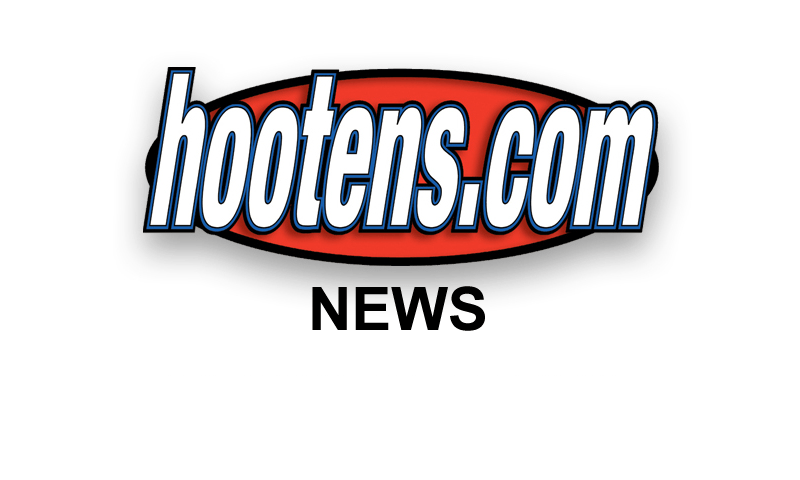 | | |
| --- | --- |
| | |
| | FR All-American DRE GREENLAW |
FAYETTEVILLE - Until last the past two practices, Arkansas junior right tackle offensive tackle Dan Skipper had never practiced without now former offensive line coach Sam Pittman coaching him.

But one string remains intact. As a graduate assistant, Eric Mateos assisted Pittman with the line since Skipper's 2013 arrival. Now Mateos works as the line coach under Coach Bret Bielema, readying for the Jan. 2 Liberty Bowl against Kansas State.

And for his just Bielema hired grad assistant, Mateos has Brey Cook, a Razorbacks letterman from 2011-2014 including as starting right offensive tackle from 2012-2014.

None have the experience of Pittman, the new Georgia offensive line coach, but all are as Arkansas experienced as Pittman.

"It's something that we can't change," Skipper said of the well-respected Pittman moving on. "We can either embrace it or sulk in it. I think we are really embracing Coach Mateos and Brey coming in and just getting down with what we need to do and getting this opportunity to showcase Coach Mateos."

Mateos will be job hunting at semester, and coaching the Arkansas O-line for the Liberty Bowl gives him leg up over the typical grad assistant trying to go full time.

"It's going really well with Coach," Skipper said. "He helped us do a lot of film breakdown, and it's been really smooth the past few days. We have a great game plan going in, and he is a great coach. I think we are ready to roll with him. He has been here as long as anyone and knows everything inside and out. I think he is a great fit right now."

Is it weird taking orders from Cook whose right tackle spot Skipper fills now after being a fellow starter with Cook first while as the left guard in 2013 and the left tackle in 2014?

"It's fine," Skipper said. "He's a guy everyone respects and thinks highly of around here. So that's just another smooth transition."

TRETOLA DITTOS ENDORSEMENT
Senior All-American and second-year junior college transfer Sebastian Tretola said between what Pittman has taught them and Mateos and Cook knowing firsthand what has been taught and how it was taught, the line will be fine.

"Fortunately he (Pittman) is so good at what he does that he left a room full of guys that knows exactly what we're doing," Tretola said. "So we're not letting it slow us down at all. We're moving on, trucking forward. We're looking forward to playing this game and we'e got Mateos. Mateos is cool."

How is it going with Cook coaching, too?

"That's a little awkward, you know," Tretola said. "It's hard, the guy you're playing with one day and the next day he's one of your coaches. But it's awesome. Brey knows what we're doing. He knows everything about this offense. We respect him enough so if any of the younger guys may not know him or may not have been around him, we get on them. 'That's your coach, like don't do that. So it works out."

SUPERMAN MORGAN
Thursday's practice was the first for junior receiver Drew Morgan since the obscure letterman of 2013 and 2014 was named second-team All-SEC upon leading the SEC with 10 touchdown catches.

"It's humbling, because before the season, I wasn't in the talk. I wasn't in the mix," Morgan of Greenwood said. "Now everyone's like, 'Who is this guy? He's Superman!' And this, this and this ..."

Morgan (6-0, 190) describes himself resembling more Clark Kent than Superman.

"If you saw me on the street, you'd never know I play football," Morgan said. "I'm just another regular guy walking down the road. If you talk to me, you'd never know I play football. It's one of those weird things. I'm very thankful I got All-SEC wide receiver."

ALLEN HONORS GREENLAW
Thursday's practice also marked the first for freshman Dre Greenlaw since he was named to the Sporting News Freshman All-American team.

Only offensive players were media available Thursday, but senior quarterback Brandon Allen was happy to discuss his fellow alum from Fayetteville High.

"He did an outstanding job all season, especially being a true freshman asked to come on and be a defensive starter right away," Allen said. "That's not easy to do. And to get that award - he is deserving of it. He has a nose for the ball, and that's something you really can't teach."

Allen said junior receiver Dominique Reed of Camden Fairview, injuring his leg during the 28-3 season-finale victory over Missouri, "was running like he usually runs today. He didn't have that lower leg injury nagging him. He was making cuts full speed and making plays. He will be 100 percent at game time."

Bielema's previous bowl practices had been more "Arkansas on Arkansas," but Allen said Thursday's practice focused on the Kansas State game plan with the scout teams operating K-State plays and formations.

AGIM SIGNS EARLY
McTelvin Agim, a mid-term high school graduate defensive lineman from Hope deemed a 5-star prospect by ESPN.com, signed a financial aid agreement letter of intent with the Razorbacks, the UA announced Thursday. Agim won Farm Bureau Awards 5A Defensive Player of the Year Monday night in North Little Rock.


Agim can participate in the remaining on-campus bowl practices, though not in the workouts in Memphis, and will enroll at the UA for the spring semester and participate in spring drills.

"McTelvin has been a guy we've heavily recruited over the last three years," Bielema said. "It's very rewarding not only for him but also for us. We're happy to have him on our campus now, practicing with us before the bowl game, and we look forward to him joining us in January."




"