ASU names Gus Malzahn as new coach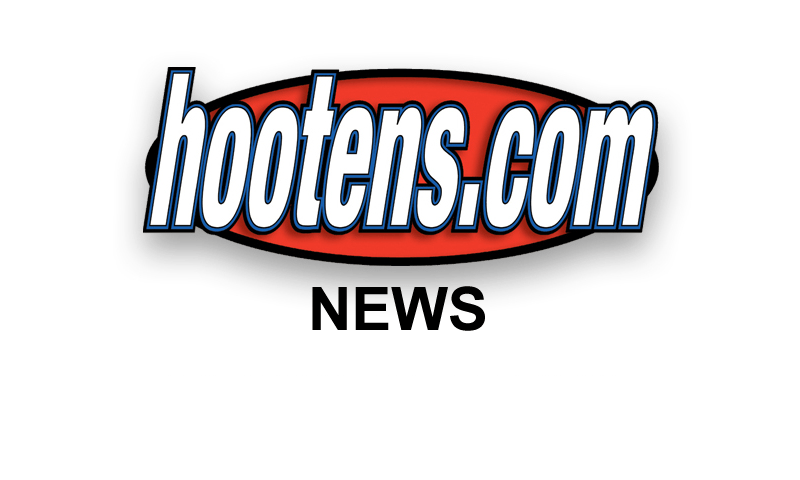 ASU coach Gus Malzahn

JONESBORO (12/14/11) - Arkansas State Director of Athletics Dr. Dean Lee named Gus Malzahn as the Red Wolves' 28th head football coach Wednesday, bringing him back to his home state after highly successful stints as a top assistant at three NCAA FBS programs that garnered national acclaim.

A name highly recognized throughout Arkansas and the nation, Malzahn comes to Arkansas State after serving as the offensive coordinator and quarterbacks coach at Auburn the past three seasons. A native of Fort Smith, Malzahn was named the winner of the 2010 Frank Broyles Award, given annually to the nation's top collegiate assistant coach.

"The things I appreciate and the things I look at in the hiring process is that we want to hire a man of character, a man of integrity and a man of honor, and Coach Malzahn has all of those qualities and many more," Lee said. "He is going to do so many things outside of football for our student-athletes, and I know he shares a pride in the quality and substance of our student-athletes."

"This is a program on the rise, and when I initially talked with Dr. Lee discussing his vision of where this program is heading, that is when I knew that this was the place for me. I told the team to buckle up because we are about to take this thing to the next level."

"Arkansas State University is fortunate to attract a head football coach with the proven talent and personal integrity of Gus Malzahn," ASU Interim Chancellor Dr. Dan Howard said. "Throughout his coaching career, he has achieved great success with inspiring and motivating young athletes. Coach Malzahn will lead the Red Wolves football program through a smooth transition and will work hard to ensure the best possible collegiate experience for our student-athletes. The university is extremely grateful to the Red Wolf Club and the private donors whose confidence and support made it possible to bring Coach Malzahn back to his home state of Arkansas. Intercollegiate athletic competition is a vital part of the university experience, and Coach Malzahn will help Arkansas State to continue building upon recent successes."

His innovative offense made an immediate and profound impact during his tenure at Auburn, highlighted by a record-setting offense in 2010 when the Tigers finished 14-0 and claimed the school's first national championship since 1957. The Auburn offense set nine school records, including points in a season (577), points per game (41.2), total yards (6,989), total offense (499.2), rushing yards (3,987), rushing touchdowns (41) and passing touchdowns (31). Malzahn's record-setting offense in 2010 led the Southeastern Conference and finished in the top 10 nationally in six statistical categories.

He coached Heisman Trophy winner Cam Newton during the Tigers run to the 2011 BCS National Championship. Under Malzahn's direction, Newton later became the overall No. 1 pick in the 2011 NFL Draft after producing one of the best single-season quarterback performances in collegiate history. Newton threw for 2,908 yards and 30 touchdowns, while rushing for 1,586 yards and an additional 20 touchdowns as Auburn finished 14-0 and defeated Oregon 22-19 in the BCS title game.

Newton also won the school's first-ever Davey O'Brien Award and Manning Award, given to the nation's top quarterback. He also claimed the Maxwell Award presented annually to college football's top player, while also earning Associated Press National Player of the Year and SEC Offensive Player of the Year awards.

He helped lead the Tigers to a 7-5 record this season, which will include an appearance in the Chik-fil-A Bowl on Dec. 31. The Malzahn-led Auburn offense had four players named to the All-SEC Team, including sophomore running back Michael Dyer, junior tight end Philip Lutzenkirchen, senior offensive lineman Brandon Mosley and junior running back Onterio McCalebb.

Malzahn's arrival in 2009 and style of offense marked a drastic turnaround from the 2008 season when Auburn struggled offensively. In a two-year period, the Tigers improved from a tie for 110th to 7th in the nation in scoring offense (from 17.3 to 41.2) and from 104th to 7th in total offense. It also took Auburn just six games in 2009 to score more points than it did in all 12 games in 2008.

Before coaching at Auburn, Malzahn spent two seasons at Tulsa, coordinating a Golden Hurricane offense that finished first nationally in total offense in 2007 and 2008. Tulsa's offense in 2007 established nine team school records and 12 individual records. The Hurricane also set nine Conference USA team records, while Tulsa quarterback Paul Smith broke an NCAA record by throwing for at least 300 yards in 14 consecutive games.

Prior to his time at Tulsa, he coached one season at Arkansas, where he served as offensive coordinator, coached Heisman Trophy runner-up Darren McFadden and helped the Razorbacks finish fourth nationally in rushing offense at 228.5 yards per game. ?In fact, two of Malzahn's first three collegiate offenses ranked in the top 10 nationally in rushing, including the 2008 Tulsa team and 2006 Arkansas squad.

In 14 seasons as a high school head coach, Malzahn led seven teams to the state championship game and won three titles. Malzahn coached two quarterbacks, Josh Floyd and Rhett Lashlee, who set national passing records. Malzahn also tutored 2005 Gatorade, Parade Magazine and Rivals.com National Player of the Year Mitch Mustain at Springdale High School.

Malzahn is married to the former Kristi Otwell and they are the parents of two daughters, Kylie (22) and Kenzie (18).

"