Hogs: Bielema, linemen react to Pittman's departure to Georgia; more notes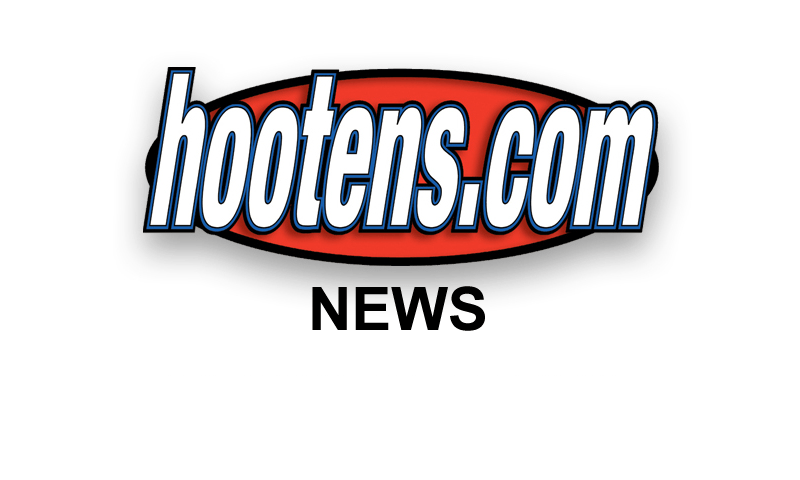 | | |
| --- | --- |
| | |
| | HOG hc BRET BIELEMA |
FAYETTEVILLE - Offensive line coach Sam Pittman, one of third-year Arkansas coach Bret Bielema's first assistants hired in December 2012, has left to become the offensive line coach at Georgia under new Coach Kirby Smart.

"He (Pittman) had a great three years with us," Bielema said after the Razorbacks practiced Saturday. "But when somebody's got something in their mind they want to do, it doesn't really matter what the situation is, it is something that they decide upon and we wish the best in his new decision and everything moving forward. As far as the search to replace him, I've got a list of about four or five guys I carry with me at all times."

At Georgia, Pittman rejoins old friend Jim Chaney, the offensive coordinator at Tennessee when Pittman was Tennessee's offensive line coach, and simultaneously hired with Pittman by Bielema.

Chaney left Arkansas after the 2013 season to coordinate the offensive at the University of Pittsburgh. He was named Saturday as Georgia's offensive coordinator.

Smart had requested permission from Bielema to talk to first-year Arkansas offensive coordinator Dan Enos, but Enos has a SEC no-compete clause in his contract, which Pittman and the assistants of Bielema's first Arkansas staff did not have.

Georgia must pay Arkansas a $250,000 buyout in Pittman's contract. Pittman's departure to Georgia is immediate.

MATEOS COACHES LIBERTY LINE
Graduate assistant Eric Mateos coached the offensive line in Saturday's practice and will coach the offensive line against Kansas State for Arkansas' Jan. 2 Liberty Bowl game in Memphis, Bielema said Saturday.

Bielema touted Mateos as the natural successor to coach the bowl game but that a more experienced line coach eventually would be hired.

Mateos, a third-year Arkansas graduate assistant, was an assistant line coach at Southwest Baptist in Bolivar, Mo. and the offensive line coach and recruiting coordinator at Hutchinson (Kan.) Junior College,

Under Pittman, Arkansas' offensive line produced one All-American, senior left guard Sebastian Tretola earning All-America and first-team All-SEC honors this season, and junior right tackle Dan Skipper, voted second-team All-SEC last week, with the entire starting line including senior center Mitch Smothers, sophomore right guard guard Frank Ragnow and junior left tack

le Denver Kirkland voted a finalist for the Joe Moore Award, which will be awarded to the nation's outstanding offensive line.

Bielema said he brought the offensive line to meet with Pittman Friday night at Pittman's house.

"I believe it was a little mixed," Bielema said of the players' reactions. "I think when you are dealing with 19, 20 and 21-year old kids, they are going to be emotional. Some were mad, sad, sad then mad, It is a part of the job that no one wants to talk about and Sam, because of the way he recruits and handles people - until this matter - had been very personal. He made a business decision and he kept repeating to me that is what it was."

Bielema said, "because of Eric (Mateos)," he is in no hurry to hire Pittman's permanent replacement.

"He is a G.A that has worked under Sam," Bielema said. "He is one of the most knowledgable G.As. I can't consider hm really for the full-time position but in two weeks time here it's going to be as smooth as smooth gets. Our junior offensive linemen, 'I know right away they said to Eric today, 'We are going to put some stuff on film to get you a job.' Eric is a very good personality, fun guy to be around. Kids love him. He is very instrumental in recruiting a lot of those guys so I think it's a great rally cry for them."

BREY COOK JOINING STAFF
Brey Cook, a four-year Razorbacks letterman from 2011-2014 and three-year starting offensive tackle, will join the Razorbacks as a graduate assistant in January and could be assisting Mateos pending NCAA permission, Bielema said.

"He wasn't going to start until January but he is already admitted in grad school," Bielema said. "A lot of times in these situations you can put a waiver out. You just have to get approval from the NCAA."

ENOS, LUNNEY COMMENT
Enos, who said he worked "hip to hip" with Pittman in coordinating the offense, and tight ends coach Barry Lunney, coaching in side by side conjunction with Pittman, both praised Pittman's work at Arkansas and expressed confidence in Mateos.

"Sam and I were hip to hip on everything," Enos said. "That's how you have to be. Every place I've ever been as the coordinator and O-line coach. Eric's been in every one of those meetings and sessions. Again, the players have a ton of respect for Eric and that's the big thing. They like him. They kind of wanted him to be the transition guy."

Lunney also praised Pittman but said the line will be in good hands.

"I am confident that whoever we get in here will obviously be super qualified and be a great addition to what we are doing,' Lunney said.

And for the bowl...

"Eric will do a great job," Lunney said. "He has been under us for three years now. He has learned from some good guys, and he is going to be a really good coach in his own right and he already is. I think he will do a great job getting us ready for the bowl game."

Bielema said the Razorbacks practiced as a full team Saturday and next practices Wednesday. Bielema said the staff hits the road for Sunday's final recruiting day before the holiday dead period.




"