Hogs: QB Allen skipped over for SEC awards but not bitter; more notes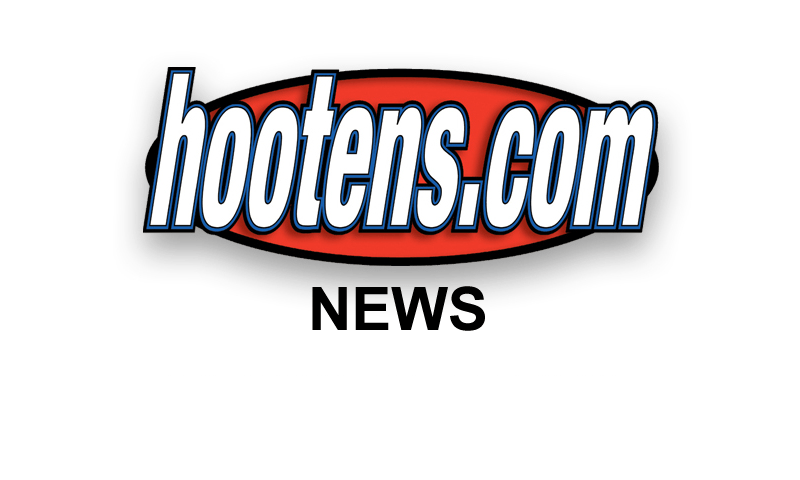 | | |
| --- | --- |
| | |
| | Sr QB BRANDON ALLEN |
FAYETTEVILLE - On a big awards Wednesday, Arkansas senior quarterback Brandon Allen talked at length about his teammates' honors while showing no sign of disappointment after being left off the coaches' All-SEC first and second teams.

After the Razorbacks practiced Wednesday for their Jan. 2 Liberty Bowl game against Kansas State, Allen, and junior offensive tackle Dan Skipper, voted All-SEC second-team Tuesday by the SEC coaches, were among several Razorbacks who met with media.

Junior tight end Hunter Henry, named first-team All-SEC Tuesday by the coaches, was already bound for Atlanta to receive the Mackey Award night voted to the nation's outstanding tight end as part of the Home Depot College Football Awards show on ESPN.

And senior left offensive guard Sebastian Tretola, voted first-team All-SEC Tuesday and on Wednesday announced as the co-recipient with Alabama center Ryan Kelly of the Jacobs Award voted to the SEC's best offensive lineman, was at a reception for Razorbacks graduating in next week's fall semester commencement ceremonies.

Allen was delighted to talk about them all. He displayed no rancor after being left off the Coaches All-SEC teams for Mississippi State quarterback Dak Prescott and Ole Miss quarterback Chad Kelly despite passing for 3,129 yards and 29 TDs with just five interceptions.

"Naw," Allen replied when asked if he was stung. "The two guys that got it obviously are very well deserving. They put up great numbers and had great years. It's very hard to take anything away from the two guys that got selected."

SHRINERS, ENOS SUPPORT
Allen has been invited to play in the postseason East-West all-star Shrine game, and he got Twitter support from Dan Enos, Arkansas' offensive coordinator and quarterbacks coach.

"Coach Enos tweeted he wouldn't trade him for anyone, and I don't think anyone in our locker room would," Skipper said. "Ever since I have been here, he has been getting it from all the fans. He constantly has been taking it, taking it and it's great to see him flourish and finally see the B.A. that we all know has been here but hasn't shown through for whatever reason whether that be unfairly or anything like that. He works his tail off and is really a great guy on and off the field."

EXTOLLING HENRY
Regarding Henry, Allen said, "Obviously, I saw that one coming. He's the most deserving I think to win that award. He's done so many things for us over the years, especially this season, the kind of year he's had. I'm proud of him and very thrilled for him. He deserves it."

Henry nationally leads tight ends with 647 receiving yards from 46 Allen passes.

"I saw a video, and they called him Mr. Dependable, and that's really what he is," Allen said. "He's the kind of guy, if you put it anywhere near him, he's going to catch it and make a play afterwards."

Skipper said Henry is a Mackey Award caliber blocker, too.

"He is awesome," Skipper said. "If we are getting in there on a double-team, he is going to get in there with me. That's a nice feeling. There are no worries with him out there. He is going to do it and to it well."

TRETOLA TOPS, TOO
Allen said it didn't take a crystal ball to foresee Tretola's honors since the former University of Nevada lineman and junior college transfer came to Arkansas last season and immediately excelled while dropping from 380 to 330 pounds.

"He's a great lineman with a great personality," Allen said. "He does so much and tries so hard to be good, really transformed himself. To go from where he was when he was at Nevada to where he is now, I couldn't be more proud of him."

Skipper also complimented Tretola. "He is very deserving," Skipper said. "He makes us all better every day and works his tail off. He is a great player."

SIMPLY SOUND
Allen said the practices so far have been more developmental and getting the Razorbacks back in shape than on Kansas State but that he has seen film of the Wildcats' defense based more on fundamentals than frills.

"They're hard-nosed on defense," Allen said. "They don't do a whole lot, but they're very good at what they do. They're a very disciplined, very well-coached team and they played hard every snap."

DEFENSE GAINS CONFIDENCE
Junior linebacker Brooks Ellis was asked about the defense's confidence, riddled in some high-scoring games this season, holding Missouri to a field goal in the 28-3 victory to closed the regular SEC season the day after Thanksgiving.

"That was huge for us just to get our confidence back," Ellis said. "Just to play well. This is a huge time for us because we have got all these practices just to get better defensively."




"