Bielema calls Arkansas vs. Texas in 2014 Texas Bowl pretty cool""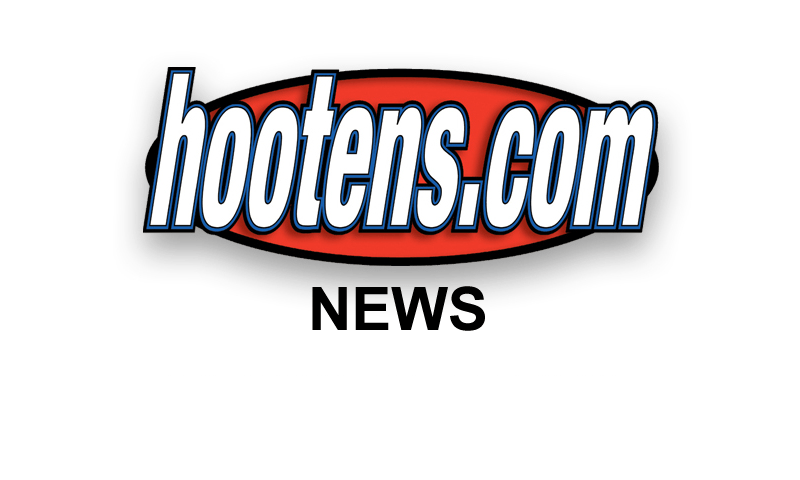 | | |
| --- | --- |
| | |
| | Arkansas HC Bret Bielema |
FAYETTEVILLE - For the fifth time since Arkansas left the now defunct Southwest Conference, the Razorbacks of the SEC and Texas Longhorns of the Big 12 renew their historic SWC rivalry, this time at the Texas Bowl.

The Texas Bowl, based at the NFL Houston Texans Reliant Stadium, will host the Hogs and the Horns at 8 p.m. Dec. 29 on ESPN.

It's Arkansas first bowl game sincen 2011 when former Coach Bobby Petrino's Hogs defeated Kansas State in the Cotton Bowl.

The Razorbacks, 6-6, are rebuilding under second-year Coach Bret Bielema as are the 6-6 Longhorns under first-year Coach Charlie Strong. The Arkansas vs. Texas tradition features the classics in the 1960s between Arkansas coach Frank Broyles and Texas coach Darrell Royal.

"We are very excited to have an opportunity to play Texas," Bielema said late Sunday afternoon shortly after the official announcement. "I think one of the neat things since I came here is to learn about all the traditions of the past and how they can carry into the future and where we are today. Now to come full circle and get the chance to play Texas to be a part of some of those that came before us and honor that part of history is huge and will be really big for Arkansas fans who think back to two coaching legends with Coach Broyles and Coach Darrell Royal. To have an opportunity to join that series is pretty cool."

Strong enters the game with multiple Arkansas ties. He's a Batesville native, a graduate of the University of Central Arkansas with a master's degree from Henderson State. He was a defensive coordinator at South Carolina and Florida and head coach at Louisville before head coaching Texas, a route similar to Bielema's defensive coordinator stints at Kansas State and Wisconsin before head coaching Wisconsin and now Arkansas.

"I have a lot of respect for Coach Strong," Bielema said. "Going back we crossed paths early in our coaching careers both being defensive coaches and guys who got head jobs relatively early in our careers. I have a lot of respect for him and the challenge he took on at Texas and what he has been able to do since the start of this year and the rebuilding project he has as well. I think he has an outstanding reputation as a guy that does right and isn't going to cut any corners. I think anybody that has worked with him or competed against him talks about the value that he brings as a person which I hold to a high standard in our profession."

Bielema said the bowl location in Houston helps Arkansas' recruiting for the Houston area and East Texas and nationally helps the Hogs since it fills ESPN's 8 p.m. (CST) time slot that normally is reserved for NFL Monday Night Football. The NFL will cease playing Monday night games by then with the NFL Playoff started, Bielema said.

"For me, I don't think it could be any better," Bielema said. "I think it has a great time slot. Exposure. Opportunity to play ... Any time any of these bowls, back when I was at my other place we played some early bowls in Florida and I thought that was huge. You can have high school coaches and recruits over at your practices. So for us to be live on some Houston kids right now is really big. And then I think for proximity for our fans that want to travel and say, hey, 'I was here at this game when this started.' Maybe we can use this to catapult us into 2015 would be huge."

It will mark Arkansas' third game inside the state of Texas this season with a non-conference victory over former Southwest Conference rival Texas Tech of the Big 12 at Lubbock, and an overtime SEC loss to Texas A&M at the neutral site AT&T Stadium of the Dallas Cowboys. Texas A&M, a former Southwest Conference rival, left the Big 12 for the SEC in 2012.

"To be able to play Texas Tech, Texas A&M and Texas and have TCU on a future schedule is pretty cool as far as trying to recruit our Tex-Hogs and the people in the State of Texas as well as the people here in Arkansas," Bielema said.

Bielema had the Razorbacks practice Sunday, their first since closing the SEC season with a 28-21 loss at Missouri.

"Regardless of who we were playing I knew today, Wednesday and Saturday were going to be all Arkansas," Bielema said of the practice itinerary. "We might add a little bit (on Texas) into next Saturday on some preparation."

Mostly, Bielema said, the week will be devoted to recruiting before Friday night's senior banquet and Saturday morning's "pretty intense practice."

"The week after that is our finals exams week," Bielema said. "We'll jump into practice for sure at least two or three days that week and in addition to the actual game week before we play them probably get an additional two to four practices which should give us a lot of time."

Bielema said starting quarterback Brandon Allen, who played despite an injured oblique muscle against Missouri, "did everything full go" in Sunday's practice.

Bielema was also asked about senior tight end AJ Derby who missed the Mizzou game because of arthroscopic knee surgery.

"AJ was out there today, but he isn't cleared full go," Bielema said. "This week is kind of a bonus week and we'll see where he's at. We probably wouldn't get him involved until we get closer to the prep.

Is he optimistic that Derby will play?

"I am," Bielema said. "Knowing AJ and who he is and obviously he's got a long (pro) career in front of him, so we don't want to do anything to take away from that. We're not going to push him back until the doctors say he's ready to rock and roll."

Since Arkansas' Southwest Conference departure after 1991, the Razorbacks and Longhorns met in one bowl game. The 1999 Hogs of Coach Houston Nutt won the Jan. 1, 2000 Cotton Bowl 27-6 over Mack Brown's Longhorns.

Nutt's Hogs and Brown's 'Horns played a home and home in 2003 and 2004 with Arkansas winning 38-28 in 2003 at Texas' Memorial Stadium in Austin and Texas winning 22-20 in 2004 at Fayetteville.

Petrino's Razorbacks and Brown's Longhorns met once, in 2008, with Texas winning a 52-10 blowout in Austin.

"