Class 4A Week 15 Rankings, Notes & Picks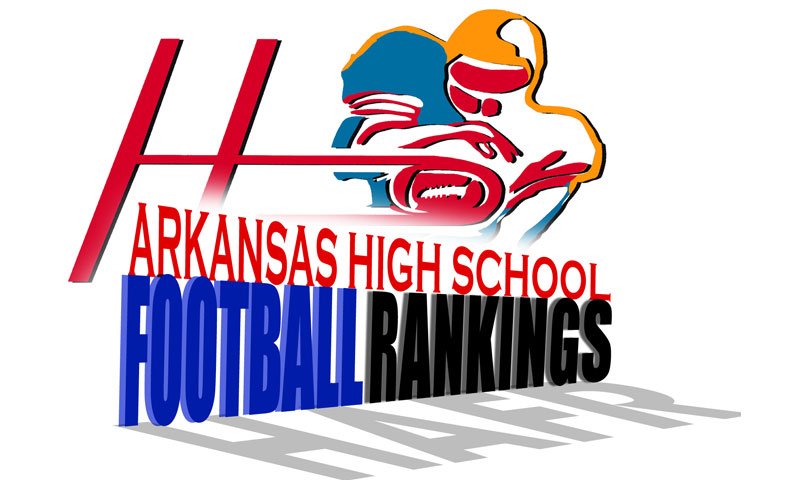 Hootens.com Rankings
Class 4A, Week 15, 2021
Copyright Hooten Publishing, Inc.
1. Shiloh Christian (13-1)
2. Joe T. Robinson (13-1)
3. Arkadelphia (10-4)
4. Warren (11-2)
5. Stuttgart (11-2)
6. Crossett (9-4)
7. Rivercrest (9-3)
8. Lamar (11-2)
9. Ashdown (9-3)
10. Ozark (8-3)
11. Prairie Grove (9-3)
12. Pocahontas (9-3)
13. Southside (9-3)|
14. Malvern (6-6)
15. Trumann (8-4)
16. Elkins (8-3)
17. Lonoke (8-3)
18. DeWitt (6-5)
19. Star City (7-4)
20. Dardanelle (6-5)
21. Fountain Lake (5-6)
22. Clinton (5-6)
23. Mena (5-6)
24. Gentry (7-4)
25. Jonesboro Westside (6-5)
26. Cave City (6-5)
27. Mills (6-5)
28. Monticello (5-6)
29. Nashville (4-6)
30. Huntsville (5-6)
31. Pottsville (3-8)
32. H. Grove Haskell (2-8)
33. Bauxite (2-8)
34. Heber Springs (3-6)
35. Hamburg (2-8)
36. Dumas (2-7)
37. Blytheville (2-8)
38. Highland (2-8)
39. Waldron (2-7)
40. Berryville (2-6)
41. Green Forest (2-7)
42. Gravette (1-9)
43. Bald Knob (1-9)
44. CAC (2-8)
45. Gosnell (1-8)
46. Dover (0-10)
47. Helena (0-10)
GAME OF THE WEEK
This is a rematch of the 2019 state title game, which Joe T. Robinson won 56-28. Shiloh Christian beat the Senators 56-12 in the 2010 semifinals.
Joe T. Robinson has won 13 straight games since losing to eventual Class 5A champion Pulaski Academy 60-28 in the season opener. The Senators beat Class 6A semifinalist Marion 21-19 Week 2, and swept the rugged 7-4A, winning every game by at least 13 points. The Senators have applied the 35-point sportsmanship rule in every playoff game this fall. They scored touchdowns on six of their first seven possessions in last week's 43-13 triumph at 8-4A champ Warren. Senior quarterback Jack Cleveland threw four TDs to senior K.J. Owens. Cleveland completes 69.4 percent of his passes this fall for 2,715 yards and 33 TDs with only five interceptions. He averages 5.5 yards per carry and six TDs. Senior Daryl Searcy has 137 carries this fall for 1,179 yards and 15 TDs, and averages 19 yards per reception. Junior linebacker Ashtyn Williams has a team-high 160 stops, including 30 tackles for loss. Cleveland, a starter at linebacker last fall, has played more defense in the playoffs.
Shiloh Christian plays in its third straight state championship. The Saints have won eight state titles since 1998, and finished as runners-up in 1997, 2000, 2007 and 2019. They haven't lost to an in-state opponent since falling to the Senators in the 2019 title game. The Saints won a 57-54 shootout last week against Arkadelphia. Senior Ben Baker ran for 207 yards and five TDs, including the game-winner with less than two minutes left, and caught five passes. Baker has rushed for 955 yards and 12 TDs this fall. Junior QB Eli Wisdom has passed for 2,793 yards and 35 TDs with eight interceptions, and he tops the rushing attack with 1,016 yards and 18 TDs. Senior Cooper Hutchinson (779 yards, 13 TDs) and junior Bodie Neal (721 yards, four TDs) stretch defenses. Senior Kaden Henley, an Arkansas Razorback commit, runs the ball in short-yardage situations (6.1 yards per carry, five TDs) and leads the defense with 135 tackles, including 22 TFLs. Juniors Noah Dejarnatt (116 tackles, three sacks) and Cooper Darr (71 tackles, three sacks, team-high 12 QB pressures) anchor Shiloh Christian's swift defensive line.
Common opponents: Shiloh Christian beat Ashdown 21-0 in the second round and Arkadelphia 57-54 in the semifinals. Joe T. Robinson beat Arkadelphia 56-32 Week 5 and Ashdown 21-8 Week 9. Ashdown was tied with Joe T. Robinson 0-0 in the third quarter and trailed Shiloh Christian 7-0 late in the first half. Panther coach Matt Richardson says: "Shiloh has mystique and culture that is hard to get past. Wisdom is a great quarterback, and it doesn't matter if you block Henley, he's still going to make the tackle. (Joe T.) Robinson gets after it offensively and defensively. Cleveland and Searcy make their offense go, and they always find a way to make an impact. The championship game will come down to the defense that can stop or limit the big play."
LAST WEEK
Hootens.com correctly predicted both semifinal games. Hootens.com has predicted 278 of 318 games (87 percent) correctly this season.
WEEK 15 PREDICTION (favored team in ALL CAPS)
CHAMPIONSHIP GAME
Shiloh Christian vs. JOE T. ROBINSON (3)