Class 4A - Week 14 - 2013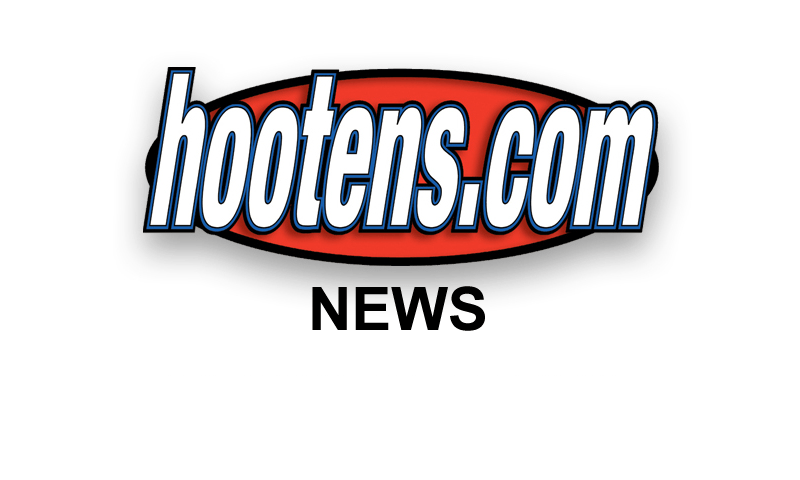 Hootens.com Rankings
Class 4A, Week 14, 2013
Copyright Hooten Publishing, Inc.
1. Warren (9-3)
2. Dollarway (13-0)
3. Booneville (13-0)
4. Valley View (12-1)
5. Arkadelphia (12-1)
6. Lincoln (11-2)
7. Maumelle (10-3)
8. Star City (9-4)
9. Prairie Grove (10-2)
10. Gosnell (9-2)
11. Malvern (9-3)
12. Hamburg (9-3)
13. Ashdown (9-3)
14. Lonoke (9-3)
15. Newport (9-3)
16. Dardanelle (8-4)
17. Pottsville (8-3)
18. Nashville (6-5)
19. Highland (8-3)
20. Pulaski Robinson (6-5)
21. Gentry (6-5)
22. Stuttgart (4-7)
23. Clinton (4-7)
24. Mena (5-6)
25. Monticello (4-7)
26. Farmington (6-4-1)
27. CAC (4-6)
28. Gravette (3-8)
29. Jonesboro Westside (6-5)
30. Dumas (2-9)
31. Pocahontas (4-7)
32. DeWitt (4-6)
33. Crossett (3-7)
34. Heber Springs (2-8)
35. Cave City (3-7)
36. Dover (2-8)
37. Subiaco Academy (3-7)
38. Arkansas Baptist (2-8)
39. Ozark (2-8)
40. Brookland (4-6)
41. Berryville (3-7)
42. Pea Ridge (1-9)
43. Southside Batesville (2-8)
44. Bauxite (1-9)
45. Marianna (1-9)
46. Trumann (1-9)
47. Lake Village (1-9)
48. Waldron (0-10)
HOOTENS.COM GAME OF THE WEEK
No. 3 Booneville at No. 2 Dollarway
A battle of unbeatens, and few Class 4A teams can match the tradition of Booneville and Dollarway. Booneville won state titles in 1986 and 2000 and finished as runner up four times since 1978. Dollarway won five state titles in six years from 1988-1993, and the Cardinals finished as runners-up five times since 1991. Dollarway beat Booneville 22-21 in the 2004 semifinals.
Booneville won the 4-4A title this season, blasting league playoff teams Dardanelle, Maumelle, Mena and Pottsville by an average of 43-12, and the Bearcats beat Clinton (42-13), Hamburg (35-14) and Lincoln (35-0) in the playoffs. Senior quarterback Cody Harrel has rushed for 1,039 yards and 12 touchdowns this season, while junior fullback Bryson May has 1,174 yards and 24 scores. Junior Michael Berry (676 yards, eight TDs) and junior Josh Smith (587 yards, eight TDs) rotate at halfback. Smith broke his foot Week 3 last year and didn't return to full speed until this year. He's made 37 of 38 extra points since taking over as kicker in mid-season. Junior noseguard Justin Shackleford (21 tackles for loss) and senior tackle Dalton Gray (10.5 tackles for loss) control the interior of Booneville's defense, which allows 11.6 points per game. Senior linebacker Damon May has 61 tackles, including nine tackles for loss. Harrel has 32 tackles at cornerback, while Berry has six interceptions. "Booneville is well disciplined and sticks to their script," Dollarway coach Cortez Lee says. "You have to pay attention to their personnel. They play a lot of guys both ways, and can confuse you with some substitutions. Offensively, they have good play action passes off power plays."
Dollarway swept the 2-4A this season, beating conference playoff teams Newport, Stuttgart, Clinton and Lonoke by an average of 44-10. The Cardinals shutout four opponents this fall and held five to a TD or field goal. Junior linebacker Chaderious Avery has 168 tackles, while senior tackle has Nicholas Woodfork has 120 tackles and 10 sacks. Senior linebacker Deandre Payton has 98 tackles, despite missing three games with an injury. Senior cornerback Kabion Ento (10 interceptions) opponents top receiver. "I believe he could start at the University of Arkansas right now," an opposing coach says. The Cardinals average 40 points per game. Senior QB Joshua Liddell has rushed for 1,680 yards and 19 TDs and passed for 1,412 yards and 17 scores. Ento leads the receivers with 12 TD catches, while junior tailback Keyshawn Williams has 1,490 yards and 15 TDs. "Our offense is a big misconception," Lee says. "We run the Wishbone when we want to power people. We can bunch up the formation and get Kabion one-on-one with a defensive back. But we also run a lot of set plays.."
Star City lost to Booneville 21-7 Week 3 and at Dollarway 36-0 a week ago. Bulldog coach Jett Furneaux says, "You won't find a team in the state at any level who plays as hard as Booneville. They are physical and execute their game plan. Dollarway is is huge, athletic and has overall speed at every position. You can't get a feel for how fast they are until you are on the field. It's unreal. The defense flies to the ball and this group of seniors are winners."
THE OTHER SEMIFINAL
No. 4 Valley View at No. 1 Warren
Top-ranked Warren, which started the season 0-3, must emotionally discharge from last week's high of beating previously unbeaten Arkadelphia 31-24. The Lumberjacks led 10-0 in the second quarter and 16-7 at halftime, before taking a knee on the final possession instead of scoring. Senior QB Drake Jones injured his leg during Warren's 48-13 second-round victory over Dardanelle. He returned "about 70 percent," last week, coach Bo Hembree says. Jones completed 19 of 31 passes for 304 yards and three TDs against Arkadelphia. He's completed 117 of 190 passes (61.6 percent) for 2,122 yards and 26 TDs this fall. Juniors Kilay Cox (87 rushes, 532 yards and five TDs) and Trent Broughton (82 carries, 597 yards, two TDs) pace Warren's rushing attack. Cox missed almost two months with an ankle injury, but he's rushed 39 times for 239 yards in two playoff games. Junior Darveon Brown caught 10 passes for 153 yards and two scores against Arkadelphia, and he's caught 43 passes for 775 yards and 11 scores this fall. Senior Von Eric Gonder (42 catches, 619 yards and seven TDs) hauled in a critical 12-yard TD catch a week ago, while junior Jaylon Marshall exploded with three catches for 96 yards. Marshall has 29 catches for 668 yards (23 yards per reception) and seven TDs this fall.
Warren's defense holds Class 4A opponents to 10.7 points per game. Senior linebacker Kendrick Newton racked up 17 tackles, including two tackles for loss, against Arkadelphia, and he's made 29 tackles in two playoff games. Newton has 98 tackles this season. "He's a freaking stud," Valley View coach Shannon Sherman says. Junior end Lafoy Smith (44 tackles, seven tackles for loss) and sophomore D'Angelo McCoy (107 tackles, 3.5 sacks, two forced fumbles) make plays near the line of scrimmage.
Valley View advances to the semifinals for the first time in school history after last week's 37-17 win over Maumelle. The Blazers held Maumelle to 84 yards (57 rushing, 27 passing). Valley View senior QB Noah Johns injured his ankle Week 9 against Brookland and missed two games, including the Blazers only loss (14-10 at Gosnell Week 10). Johns has completes 115 of 183 passes (63 percent) for 1,872 yards and 24 TDs this fall. Senior Jaeger Sullins shifted from tailback to QB when Johns was injured. "It makes a difference with Noah back. We put Sullins at tailback, and it gives us a chance to play at a higher level. It allows our offense to be more flexible and dynamic." Sullins has 202 carries for 1,719 yards and 18 scores this fall, and he's completed 28 of 44 passes (64 percent) for 327 yards and three TDs. Senior Jacob Lorenzana has 56 catches for 879 yards and 13 TDs. Junior Tyler Hydrick played tailback when Johns was injured but shined at receiver against Maumelle (six catches, 123 yards and a TD).
"They are very good and even more scary because of the weather," Hembree says. "They can line up and run right at you. They have a big size advantage. We are small and like to use our speed, but weather could neutralize things."
LAST WEEK
Hootens.com correctly predicted all four quarterfinal games. For the season, Hootens.com correctly predicted 276 of 320 games (86 percent).
WEEK 14 PREDICTIONS (favored team in ALL CAPS followed by point spread)
Valley View at WARREN (10)
Booneville at DOLLARWAY (1)