Class 2A - Week 14 - 2013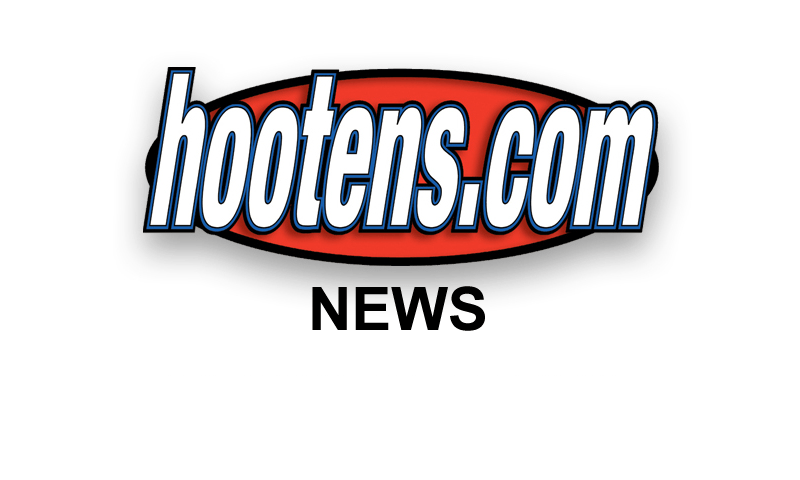 Hootens.com Class 2A Rankings
Week 14, 2013
Copyright Hooten Publishing, Inc.
1. Junction City (11-0)
2. Bearden (10-2)
3. Gurdon (10-2)
4. E. Poinsett County (12-1)
5. Des Arc (10-2)
6. Carlisle (12-1)
7. Rison (9-4)
8. Strong (8-5)
9. Dierks (11-1)
10. Hector (11-2)
11. Hazen (8-4)
12. Mount Ida (8-3)
13. England (7-5)
14. McCrory (6-4)
15. Magnet Cove (8-3-1)
16. Conway Christian (6-6)
17. Marked Tree (6-5)
18. Walnut Ridge (6-5)
19. Salem (5-6)
20. Murfreesboro (5-6)
21. Mineral Springs (3-7)
22. Spring Hill (5-6)
23. Parkers Chapel (4-7)
24. Cutter M. Star (7-4)
25. Cross County (5-5)
26. Brinkley (4-8)
27. Magazine (8-3)
28. Bigelow (4-7)
29. Mountainburg (6-5)
30. Augusta (4-6)
31. Foreman (2-7)
32. Woodlawn (3-6)
33. Lafayette County (2-7)
34. Hackett (5-6)
35. Hampton (3-7)
36. Poyen (2-8)
37. Union Christian (5-5)
38. Quitman (2-8)
39. Palestine-Wheatley (3-6)
40. J.C. Westside (3-7)
41. Hermitage (2-8)
42. Cedar Ridge (1-9)
43. Clarendon (1-9)
44. Decatur (2-8)
45. Western Yell County (2-8)
46. Marvell (1-9)
47. Hartford (1-9)
48. Mountain Pine (0-10)
HOOTENS.COM 2A GAMES OF THE WEEK
(favored team in ALL CAPS followed by point spread)
No. 2 BEARDEN (6) at No. 5 Des Arc: Des Arc senior QB/CB Jalen Holloway (1,000 rushing yards) carried 15 times for 169 yards and four TDs last week in a 42-8 blowout of Strong. Holloway triggers a Double Slot attack that ran the football 92 percent of the time in wins over No. 6 Carlisle, No. 11 Hazen and No. 8 Strong. The Eagles are content to pick up 3.5 to 4 yards per snap. Senior Zac Devore (715 yards) and junior Tyler Hill (502 yards) rushed for 78 and 60 yards, respectively, vs. Strong. The entire offensive line played well last week, including senior tackle Joshua Jobe, whose 15-year-old sister perished in a recent car wreck. Des Arc lost one turnover (a desperation pass) vs Strong. It lost one turnover vs. Hazen, none vs. Brinkley and none vs. Carlisle. Senior linebacker Danerryen Spencer (154 tackles) leads a Des Arc defense that held Strong to 59 rushing yards, Senior LB Brad Childers (71 tackles) broke his ankle last week against Strong. Des Arc defeated Bearden 12-7 in the 2008 semifinals but lost the next week to Junction City 10-8 on the last play of the state title game. "Bearden's quarterback (Jamond Young) is something else," Des Arc coach Dustin Prescott said. "Their defensive linemen really get after you. Their defense will fly around and hit. Bearden has good athletes and good coaching."

Bearden counters with junior QB Jamond Young, who ran 32 times last week for 105 yards in a 14-0 win at E. Poinsett County. Young passed for another 45 yards and delivered a big play every time the Bears needed one. Young has rushed for 1,192 yards (6.9 ypc) this season and completed 103-of-168 passes for 1,954 yards and 24 TDs with five interceptions. Bearden's big-play receiver Quentin Wilson has 27 receptions for 711 yards and 11 TDs. Junior DeVontae Ross has 42 receptions for 775 yards and seven TDs. A speedy defense held an EPC offense (that averaged 391 yards and 43 ppg) to 278 yards and no points. Senior NG Darwin Parham (18 tackles vs. EPC) paces Bearden with 116 tackles this fall. Junior LB Jameko Lowe collected 17 tackles vs. Mount Ida and 13 stops vs. EPC. Bearden did not lose a turnover at EPC, while senior LB Cameron Love intercepted two EPC passes. Bearden defeated Strong 40-12 a month ago. "Des Arc is playing good football," Bearden coach Ernie Hortskamp said. "Both lines are their strengths. They come at you and wear you down. They rally to the ball on defense. All you hear is they don't have any speed, but they know what they are doing and there is no doubt or hesitation."

No. 6 Carlisle at No. 1 JUNCTION CITY (8): Carlisle senior RB Deron Ricks (6-0, 240) continued his torrid pace last week in a 30-19 win over Rison. Ricks (1,778 yards, 22 TDs) rushed for 188 yards and all four TDs. Sophomore QB Chase Brazeal completed just one pass, but it was critical. His 12-yard toss on fourth-and-8 to senior Braden Reed kept a TD drive alive in the third quarter when Carlisle rallied from a 19-8 deficit. First-year head coach Brandon Barbaree called the second half maybe Carlisle's best half this season after a "tight first half." Senior RB/LB Bo Weddle (1,200 yards, 21 TDs) leads the defense with 115 tackles, including 13 stops against Rison. Ricks made 12 tackles, and senior LB Jordan Sheet enjoyed his best game of the season with 11 tackles, including two sacks and two caused fumbles. "It was good to see our kids rally," Barbaree says. "This group never gets too high or too low, a sign a mature football team. It's all about execution now. There's no new solution for us."

Junction City counters with junior RB Jaqwis Dancy (1,331 yards) and junior QB Randall Holyfield, who has passed for 1,400 yards and 23 TDs this fall with just four interceptions. Holyfield completed 11 of 17 passes for 112 yards and three TDs last week in a 51-7 win over Hector. The Junction City defense, led by senior end Robert Armstrong (more than 60 tackles) and junior DT Taylor Mason (6-3, 280), held Hector to 176 yards. Junior LB Josh Armstrong continues to add tackles to the single-season school record he owns. In the last playoff meeting between the two schools, Junction City defeated Carlisle 29-7 in the 2008 semifinals. From historian Wayne Pumphrey: Junction City has held an opponent to 10 pts or less 80 times since 2008, including 31 shutouts. Senior Jarkell Brown is the school's career receiving leader with 778 yards. Junction City is 47-12 all-time in postseason games.