Class 4A - Week 15 - 2012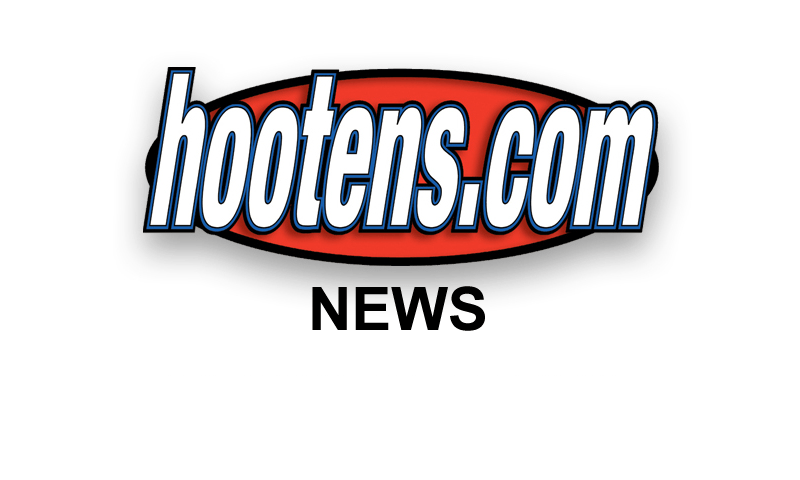 Hootens.com Rankings
Class 4A, Week 15, 2012
Copyright Hooten Publishing, Inc.
1. Stuttgart (12-1)
2. Prairie Grove (12-1)
3. Ozark (12-2)
4. Highland (13-1)
5. Nashville (10-3)
6. Dollarway (10-2)
7. Pottsville (10-2)
8. Warren (9-4)
9. Booneville (8-4)
10. Malvern (9-3)
11. Heber Springs (7-5)
12. Pea Ridge (10-2)
13. Dardanelle (9-3)
14. CAC (7-4)
15. Newport (8-4)
16. Mena (6-6)
17. Arkadelphia (9-2)
18. Farmington (7-4)
19. Lonoke (6-5)
20. Valley View (7-4)
21. Star City (8-3)
22. Hamburg (6-5)
23. Monticello (5-6)
24. Gosnell (5-6)
25. Gravette (4-7)
26. Maumelle (4-7)
27. Pocahontas (7-4)
28. Crossett (4-7)
29. Arkansas Baptist (3-7-1)
30. Dumas (3-7)
31. Lincoln (5-5)
32. Ashdown (3-7)
33. Bauxite (2-8)
34. Southside Batesville (4-5-1)
35. Jonesboro Westside (4-6)
36. Subiaco Academy (4-6)
37. Clinton (2-8)
38. Cave City (2-7-1)
39. Pulaski Robinson (2-8)
40. Dover (1-9)
41. Gentry (2-8)
42. DeWitt (1-9)
43. Berryville (1-8)
44. Brookland (3-6)
45. Lake Village (1-9)
46. Trumann (0-10)
47. Waldron (0-10)
48. Marianna (0-9)
HOOTENS.COM GAME OF THE WEEK
No. 1 Stuttgart vs. No. 2 Ozark
These veteran teams (Ozark 26 seniors, Stuttgart 19 seniors) meet for the first time since Ozark ousted Stuttgart 28-7 in the first round of the playoffs in 2010.
Stuttgart, Hootens.com top-ranked team since Week 5, plays in its first state title game since winning it all in 2002. The Ricebirds have won 36 playoff games and four state titles since the modern-era playoff system started in 1969. Stuttgart slammed 1-4A champion Prairie Grove's Wing T attack last week, allowing just 132 yards. Stuttgart senior quarterback Dontrell Brown tallied 324 yards a week ago, completing five of seven passes for 165 yards and two touchdowns and rushing for 159 yards and two scores. Brown has almost 2,500 yards this season. Brown, a converted fullback, bulldozes defenders and improved his passing touch in the off-season. "He's a mismatch for teams to defend because he can run and throw," Coach Billy Elmore said. "He gives us an advantage because he can line up in an empty backfield and run or throw it." Brown rarely takes unnecessary hits, playing behind a veteran offensive line. Seniors Taylor Daniels (6-0, 215) and Chris Hooks (6-5, 230) man the tackle slots, while Eddie Simmons (6-3, 260) plays guard and Spencer Dickson (6-1, 205) is the center. Junior guard Cody Cooper (6-0, 255) is the lone underclassmen up front.
Hooks and Daniels double as rugged defensive linemen who rarely leave the field. Senior linebacker Waymon Johnson (6-3, 245) paces the Ricebirds in tackles, and on offense he lines up at tight end, inside receiver and fullback. "Defensive-wise, they give you so many different looks," Ozark coach Jeremie Burns said. "My biggest concern is adjusting to their team speed."
Ozark returns to the state title game for the second time in school history. The Hillbillies lost to Dollarway 34-7 in 1992. Ozark has won 22 playoff games, despite not making the playoffs until 1979. The Hillbillies handled Highland last week 28-25, rallying in the fourth-quarter. Senior QB Jonathon McKenzie has passed for 1,674 yards and 15 TDs this fall, and rushed for 1,241 yards and 20 scores. Junior tailback Bubba Elder has rushed for 1,036 yards and 18 TDs. Senior Toby Richard missed a month with a separated shoulder, but he's caught 29 passes for 746 yards and nine TDs in the past six weeks. Senior linebackers Brandon Brokeshoulder and Ethan Hawkins each have more than 100 tackles. Playing linebacker, Elder saved the victory against Highland by forcing a fumble in the end zone that Ozark recovered. Senior noseguard Bryan Baaccum recorded 15 tackles a week ago. "The kids are well aware of Ozark because they were physically whipped by them two years ago," Elmore said. "We'll see if all the work we've done in the weight room has helped close the gap."
AWARDS BANQUET
The Farm Bureau Awards will be broadcast live at 7:45 p.m. Mon., Dec. 10th on THV2 and THV2.com. Finalist for Class 4A Offensive Player of the Year are Joel Hendry from Nashville, Sterling Stowers from Highland and Austin Warford from Malvern. Finalists for Class 4A Defensive Player of the Year are Jon Halbert from Prairie Grove, Waymon Johnson from Stuttgart and Jeremiah Young from Dollarway. Finalists for Class 4A Coach of the Year are Jeremie Burns from Ozark, Spencer Hill from Highland and Tony Travis from Pea Ridge.
LAST WEEK
Hootens.com correctly predicted one of two semifinal games. For the season, Hootens.com has correctly predicted 266 of 316 games (84 percent).
WEEK 15 PREDICTIONS (favored team in ALL CAPS followed by point spread)
STUTTGART (8) vs. Ozark