Class 2A - Week 15 - 2012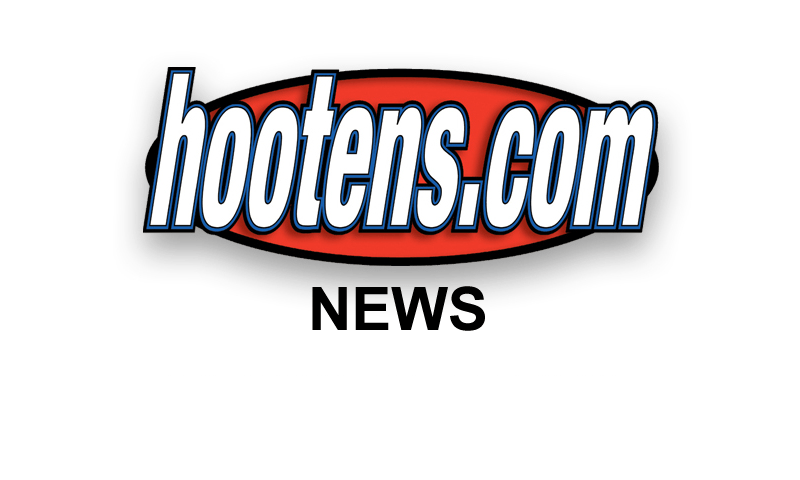 Hootens.com Rankings
Class 2A, Week 15, 2012
Copyright Hooten Publishing, Inc.

1. Junction City (13-1)
2. Bearden (12-2)
3. Salem (11-1)
4. Gurdon (9-2)
5. Walnut Ridge (10-3)
6. Mineral Springs (9-4)
7. Carlisle (10-2)
8. Magnet Cove (11-2)
9. E. Poinsett County (10-2)
10. Strong (6-6)
11. Murfreesboro (9-4)
12. Rison (7-4)
13. Bigelow (9-2)
14. Conway Christian (8-4)
15. Norphlet (6-5)
16. Dierks (8-4)
17. Hazen (7-4)
18. Hackett (9-2)
19. England (7-4)
20. McCrory (6-4)
21. Des Arc (6-6)
22. Mountainburg (8-3)
23. Parkers Chapel (4-5)
24. Foreman (5-6)
25. Mount Ida (6-5)
26. Marked Tree (3-7)
27. Pal.Wheatley (4-6)
28. Augusta (3-7)
29. Cross County (3-6-1)
30. Cutter M Star (4-6)
31. Poyen (3-9)
32. Hector (6-5)
33. J.C. Westside (4-6)
34. Decatur (6-5)
35. Hampton (2-6)
36. Magazine (3-6)
37. Quitman (4-6)
38. Brinkley (3-9)
39. Clarendon (1-9)
40. Spring Hill (1-10)
41. Woodlawn (0-9)
42. Union Christian (2-8)
43. Mountain Pine (0-10)
44. Cedar Ridge (0-10)
45. Hermitage (2-8)
46. Western Yell County (1-9)
47. Marvell (0-10)
48. Hartford (0-10)
49. Lafayette County (0-10)
2012 FARM BUREAU AWARDS
The 2012 Farm Bureau Awards, honoring the top players and coaches from around the state, will air live at 7:45 p.m. Monday on THV2 and on THV2.com.
LAST WEEK
Hootens.com correctly picked two of two games (100 percent) involving Class 2A teams. Hootens.com has picked 263 of 309 Class 2A games (85 percent) this season.
2A STATE CHAMPIONSHIP (favored team in ALL CAPS followed by point spread)
No. 1 JUNCTION CITY (6) vs. No. 2 Bearden
The 2A state championship game is set for 7 p.m. Friday at War Memorial Stadium in Little Rock.
The two 8-2A members have split the past eight meetings. Since 1947, Junction City leads the overall series 24-22-2. Junction City beat Bearden 24-14 for the 2009 state title. Week 3 this year, Junction City rallied to beat Bearden 20-14 in a downpour.
Top-ranked Junction City reaches the state finals for the fifth time in 10 years after blowing past Walnut Ridge 42-7 last week. The Dragons held Walnut Ridge's explosive offense to 175 yards (3.6 yards per play). Junction City is 3-1 in state title games. The Dragons have recorded seven shutouts this fall, 35 shutouts over the past six seasons. During that stretch since 2006, Junction City has held opponents to 10 points or less 62 times. The Dragons have not lost this year since they fell Week 1 at Class 3A Earle 14-7 in a downpour. They allow just 130 yards and 4.7 points per game. Senior linebackers Hayden Smith (121 stops, 11 TFL) and Will Houston (86 stops) pace the Dragons in tackles. Sophomore end Jamario Bell (81 stops, 12 TFL, five sacks) terrorized Salem in a 34-6 quarterfinal win with 10 tackles, two TFL, a sack, an interception and a fumble recovery. Junction City's 26 interceptions this fall are the most in school history, according to historian Wayne Pumphrey. Senior QB Shaq Hunter has passed for single season school record of 1,420 yards and 25 TDs with six interceptions. Hunter set a school single-game rushing record last week for a QB with 227 yards and four TDs on 16 carries. He passed for another 92 yards and a TD. Sophomore Jaqwis Dancy (121 yards last week vs. Walnut Ridge) has rushed for a team-high 1.533 yards and 15 TDs.
No. 2 Bearden reaches the state finals for the third time in the past six years. Bearden lost to Junction City 24-14 in 2009 and to Mount Ida 17-16 in 2007. The Bears held explosive Mineral Springs to 284 yards last week in a 37-14 semifinal win. They held Magnet Cove to 265 yards two weeks ago in a 35-7 road victory. Junior Darwin Parham leads the down linemen with 116 stops, including 11 in an 18-14 win over Gurdon. Bearden senior linebacker B.J. Ross has 137 tackles (11 TFL), including eight against Mineral Springs and 15 against Gurdon. Senior end Markel Johnson has recorded 93 tackles. Junior safety Quentin Wilson has intercepted 10 passes this season. Bearden sophomore QB Jamond Young, who has alternated with junior Javeaz Sledge (injured foot), led Bearden on two second-half scoring drives against Gurdon. On the game-winning drive, Young executed like a veteran by running for first downs twice and completing three passes, including a 6-yard TD with a minute to go. Young played most of a 35-7 victory at Magnet Cove and responded with 119 rushing yards and a 75-yard kickoff return for a TD. Young ran last week for 67 yards and one TD and passed 28 yards for another score against Mineral Springs. Senior Marcus Flint leads Bearden's balanced rushing attack with 553 yards this season.