Class 7A - Week 14 - 2013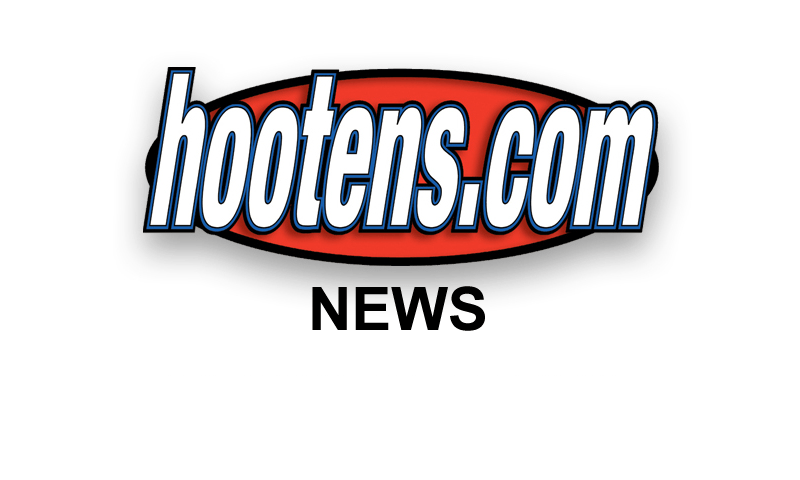 Hootens.com Rankings
Class 7A, Week 14, 2014
Copyright Hooten Publishing, Inc.
1. Cabot (12-0)
2. Bentonville (10-2)
3. North Little Rock (10-3)
4. Conway (9-3)
5. Springdale Har-Ber (8-4)
6. FS Southside (8-3)
7. Little Rock Central (7-4)
8. Fayetteville (8-3)
9. Little Rock Catholic (5-6)
10. Rogers (7-4)
11. Bryant (7-3)
12. Rogers Heritage (5-6)
13. Springdale (5-5)
14. Fort Smith Northside (3-6-1)
15. West Memphis (3-7)
16. Van Buren (1-9)
HOOTENS.COM GAME OF THE WEEK
No. 1 Cabot vs. No. 2 Bentonville.
Cabot moved ahead of Bentonville in hootens.com rankings Week 7 and has held the top spot with a perfect record, including last week's double overtime win over North LR 43-42. Cabot makes its first state title game appearance since beating Coach Barry Lunney's FS Southside Rebels 28-21 to win it all in 2000. Lunney's Rebels beat Cabot in the 1997 championship game 38-10.
Lunney, now 61 years old and coach at Bentonville, has guided the Tigers to an unprecedented seven straight 7A West titles and fourth consecutive state championship game. Bentonville last won it all in 2010, losing the past two years to Fayetteville in the finals. Bentonville also won a state title in 2008 under Lunney.
"There is no other team like Cabot," says Lunney, coaching in his 10th state title game. "Nobody simulates what they do."
Cabot's Dead T attack has been a thing of beauty to watch in 2013. Its fullback, always the featured player, Zach Launius (4.5 speed; 430-pound squat) carried 47 times for 253 yards and five touchdowns last Friday. Launius (5-7, 170) gains 7.7 yards on runs, totaling almost 1,900 yards and 31 TDs this season. The senior's two-point conversion run beat North LR in the second OT. "He's as good as any we've had here," Cabot coach Mike Malham says.
Panther senior quarterback Kason Kimbrell changed the two-point play from a pitch to a handoff to Launius. Kimbrell has completed 31 of 59 passes for 453 yards, 10 TDs and just three interceptions.
"We're gonna stop at the University of Arkansas on our way down for the game and pick up (Razorback defensive linemen) Darius Philon and maybe Chris Smith," Lunney jokes. "Launius is very quick, changes directions well, jumps over people."
Bentonville's two losses were to Broken Arrow, Okla., 24-17 and Euless Trinity (Texas) 21-13. Broken Arrow finished 10-3, losing to Tulsa Union 30-18 in the semifinals. Euless Trinity is 11-2, playing in the quarterfinals this Friday.
Cabot's 60-year-old Malham, now in his 33rd season at the school, told hootens.com three years ago that he'd like to win another state title and thought 2013 might be the year. Malham also teaches geometry, and his Panthers are known for using great angles. Cabot whipped every opponent by at least two touchdowns this season before last week's nailbitter. Cabot only trailed twice this season, against Conway and last week vs. North LR.
Bentonville likely beats Cabot if its gets play-action passing game success. Sophomore QB Kasey Ford (6-5, 235) is the best Lunney has coached. Receivers Jimmie Jackson (6-3, 185; 4.5 speed) and Cody Scoggins (5-11, 160) are big-play threats who will challenge Cabot star safey Jake Ferguson and the Panther secondary. North LR completed nine of 13 passes at Cabot last Friday. Malham hopes Cabot's leading tackler Jake Vaughan returns this week after missing the past few games with mononucleosis.
But this should be No. 1 Cabot's night. The Panthers strength is running the ball right at opponents. Both Bentonville losses were to teams that run the ball straight ahead. Bentonville rotates five defensive linemen, two juniors and three seniors, including three-year starter Jared Conover (6-1, 290) at noseguard.
"We like our defensive front but this is a new type of challenge," Lunney says. "It might take a while for us to get adjusted. Hopefully, not too long or a quarter and half will be gone in a hurry against Cabot. They come off the ball so low, execute that offense so well."
LAST WEEK
Hootens.com correctly predicted both semifinal winners in Class 7A. For the season, hootens.com has correctly predicted 103 of 127 (81 percent) games involving Class 7A teams.
WEEK 14 PREDICTIONS (favored team in ALL CAPS followed by point spread)
STATE CHAMPIONSHIP
CABOT (4) vs. Bentonville.