Class 5A - Week 14 - 2013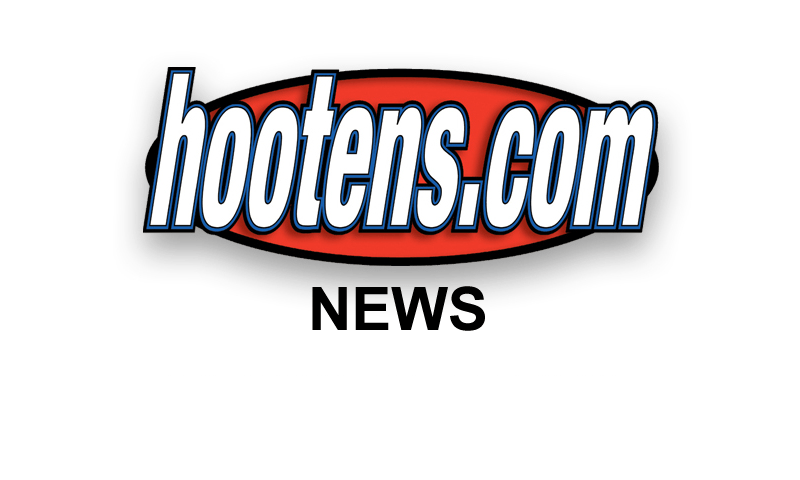 Hootens.com Rankings
Class 5A, Week 14, 2013
Copyright Hooten Publishing, Inc.
1. Batesville (11-2)
2. Morrilton (11-2)
3. Alma (10-3)
4. Hope (10-3)
5. Camden Fairview (10-2)
6. Pulaski Academy (11-1)
7. Wynne (9-3)
8. Mills (9-3)
9. Watson Chapel (5-5)
10. Shiloh Christian (6-4-1)
11. White Hall (8-3)
12. Sylvan Hills (7-4)
13. West Helena (6-5)
14. Forrest City (7-3)
15. Nettleton (5-6)
16. Beebe (5-6)
17. Greenbrier (4-7)
18. Jacksonville (4-6)
19. LR Christian (4-6)
20. Vilonia (3-7)
21. Hot Springs Lakeside (3-7)
22. Harrison (3-7)
23. Clarksville (3-7)
24. Hot Springs (3-7)
25. Magnolia (3-7)
26. Greene County Tech (2-8)
27. Paragould (3-7)
28. Huntsville (2-8)
29. Blytheville (1-9)
30. De Queen (0-10)
31. LR McClellan (1-9)
32. North Pulaski (0-10)
HOOTENS.COM GAME OF THE WEEK
No. 1 Batesville vs. No. 2 Morrilton
Batesville hopes the third time is charming. The Pioneers return to the state title game for the third straight season and the fourth since 2003. Batesville has won 10 straight games since losing to Class 6A semifinalist Jonesboro by a touchdown in Week 3. They've outscored 10 Class 5A opponents by an average of 40-13.
Junior quarterback Kenton Crawford completed seven of eight passes for 126 yards and accounted for three touchdowns in last week's 31-28 victory at Alma. He's scored five TDs the past two weeks and accounted for nine scores in the playoffs. Crawford started at safety last season and played defense in the fourth quarter a week ago, knocking down a key pass in the final minute. "He's really developed," Batesville coach Dave King says. "The difference now compared to earlier this year is his understanding what's going on in the box. He's learned how to make the right adjustments."
The Pioneers rotate four running backs, including senior Jaylen Haynes, who ran 16 times for 87 yards against Alma. Haynes also starts at cornerback. Senior guard Jacob Lawrence (6-3, 295) and tight end Garrett Denton (6-2, 245) fuel Batesville's attack. "Our line has come together the past three weeks, and they are playing as well as any group we've had in 18 years," King says.
Batesville senior linebacker Joey Rodriguez has 170 tackles this fall and almost 500 in his career. Senior linebacker Ralaigh Jeffery has 138 tackles. He sacked Alma's QB and stripped the ball in the fourth quarter, setting up Batesville's winning field goal. Senior tackle Bret Bell (almost 100 tackles) missed three games with a knee injury "and is playing on sheer guts," King says. Bell will undergo ACL and MCL surgery after the season. Junior Osvaldo Espericueta kicked the winning field goal last week, made four field goals in the quarterfinals against Camden Fairview and kicked a 48-yard field goal in last year's state title game. Junior cornerback Sam Scaggs elevated his play in the post-season, locking down receivers last week and forcing the game-clinching fumble against Camden Fairview.
Morrilton beat Batesville 31-8 in the 2005 semifinals, the last time they advanced to the state title game. The Devil Dogs won state titles in 1971 and 1973 and finished as state runners-up in 1977. Morrilton owns a 3-2 series edge over Batesville. "They thumped our gourd last time (2005)," King says.
Morrilton has won eight straight games since losing to Alma 22-14 Week 5. The Devil Dogs won their three playoff games by an average of 46-32, including 57-50 at previous No. 1 ranked Pulaski Academy.
Morrilton senior QB Toney Hawkins has 192 carries for 1,214 yards and 22 TDs this fall, and he's completed 170 of 294 passes (58 percent) for 2,354 yards and 25 scores. Senior Rayshod Criswell has 86 catches for 1,178 yards and nine TDs this season, including a 10-catch performance in last week's semifinal victory at Hope. Senior receiver Reese Heidenreich has caught TD passes and returned kickoffs for TDs this year. "They are dangerous on the edge," King says.
Morrilton's senior-laden defensive front caused problems against most Spread teams in the 5A West this season "now we'll see how they handle a physical team that likes to run it," Devil Dog coach Cody McNabb says. End Bobby Foster (5-11, 255), noseguard Kelvin Mitchell (6-3, 240), end Kieran Cole (5-10, 200) and outside linebacker Colton Cooksey combined for 12 sacks at Pulaski Academy and five at Hope. "The key is the linemen," McNabb says. "It's been our strength and Batesville's strength all year."
Comparing scores: Batesville beat Nettleton 21-0 Week 4, while Morrilton mauled Nettleton 56-25 in the first round of the playoffs. Batesville blasted Greenbrier 48-6 in the first round, and Morrilton changed its season with a 35-7 win over Greenbrier Week 6. Batesville beat Alma 31-28 last week, and Morrilton lost to Alma 22-14 Week 5.
Greenbrier coach Randy Tribble says: "I think it's two evenly matched teams. Both play 3-4 defenses and can run to the ball. Batesville's offense is more power-run oriented, and their quarterback (Crawford) is really elusive and fast. Morrilton hurt us with everything they did, but mainly the zone and power reads. The quarterback (Hawkins) is hard to tackle. When I think of Morrilton's kicking game, I think of their returns. The first thing that comes to mind about Batesville is the kicker. He can make a difference."
LAST WEEK
Hootens.com correctly predicted both semifinal games. For the season, Hootens.com correctly predicted 175 of 210 games (83 percent).
WEEK 14 PREDICTIONS (favored team in ALL CAPS followed by point spread)
STATE CHAMPIONSHIP GAME
BATESVILLE (3) vs. Morrilton