Georgia Southern runs past UCA 24-16 in D I playoffs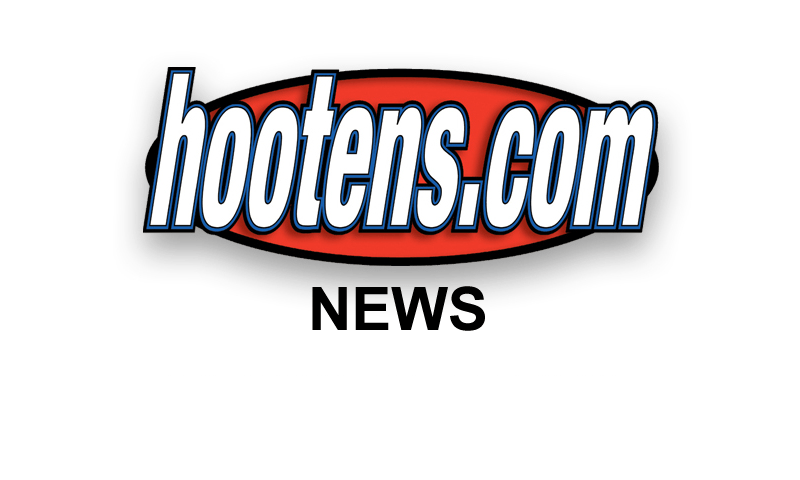 STATESBORO, Ga. - Too much Jerick McKinnon ended the season for the University of Central Arkansas Bears on Saturday in the second round of the NCAA Division I Playoffs.
Georgia Southern's junior quarterback rushed for a career-high 316 yards and scored a pair touchdowns to lead the fifth-seeded Eagles to a 24-16 victory over the Bears and send them to the third round against Old Dominion next week.
The Eagles, a perennial powerhouse with six FCS national championships, stuck to what they do best Saturday, piling up 404 yards on the ground. GSU entered as the top rushing team in the nation at nearly 400 yards per game. But they also struck through the air, with McKinnon completing only 2 of 7 passes, but one going for a 32-yard touchdown to Darreion Robinson and another setting up a score.
Meanwhile, the Bears' offense was slightly off, falling behind 24-9 at halftime, with several missed opportunities in the opening half. UCA finished with 394 yards of total offense but All-Southland Conference first-team quarterback Wynrick Smothers was just 16 of 41 for 251 yards and no touchdowns. Senior running back Jackie Hinton ended his career with 53 rushing yards, including a 19-yard touchdown, and caught 4 passes for 36 yards. Smothers added a team-high 79 rushing yards.
"It was a game of missed opportunities,' said UCA head coach Clint Conque. "We dropped two touchdown passes and we don't normally do that. We put the ball on the ground at an inopportune time, the only turnover we had. And then we jumped offsides on fourth and less than a yard and had to punt it there at the end.
"We just didn't play clean. We were just a little off today on the offensive side. I thought we battled, but at the end of the day, we just let too many points and too many opportunities get away from us.'
The Bears (9-3) fell behind by as much as 21-6 in the first half as the Eagles rolled up 279 yards of offense. But the UCA defense kept the Eagles out of the end zone in the second half and gave the Bears a chance. UCA, which got three field goals from sophomore Eddie Camara in the first half, had the ball three times in the fourth quarter but came up short each time. The final possession ended with a fumble with just 2:08 to play.
"That was an outstanding job by (defensive coordinator) Matt Williamson and his staff in the second half,' said Conque. "We shut them out and gave ourselves the opportunities we needed. Hats off to our defense, to shut out a team like that in the second half in this atmosphere is pretty remarkable.'
GSU struck first with a 57-yard option run by McKinnon that capped a 3-play, 70-yard drive with 9:32 to play in the first quarter. UCA answered with a seven-play, 57-yard drive, aided by a 35-yard pass from Smothers to Dezmin Lewis. The drive stalled at the 17 and Eddie Camara came on and kicked a 34-yard field goal to make it 7-3 with 7:30 left in the quarter.
The Eagles came back with a rare touchdown pass as McKinnon hit Darreion Robinson with a 32-yard pass over the middle for a 14-3 lead with 4:37 left. It was only GSU's seventh touchdown pass of the season.
The Bears then drove 63 yards in nine plays, with senior receiver Dominique Croom going up and pulling down a 42-yard pass for a first down at the GSU 25. After GSC put the clamps on defensively, Camara connected again from 42 yards out for a 14-6 deficit with 3:13 left in the first quarter.
The Eagles got another big run from McKinnon to start the second quarter, 51 yards down to the UCA 5, and he kept for a 6-yard touchdown two plays later for a 21-6 lead with 13:52 left in the half. Alex Hanks then capped a 13-play, 75-yard drive for the Eagles with a 40-yard field goal and a 24-6 lead with 2:31 remaining.
Camara added his third field goal, from 30 yards, as time expired to make it 24-9 at halftime.
The Eagles had 279 yards of offense at the break, including 200 on the ground McKinnon rushed 16 times for 166 yards and two scores. Smothers was only 9 of 24 for 136 yards but rushed for 51 as UCA had 218 total yards in the first half.
"We're just extremely disappointed that we didn't win the football game, ' said Conque. "You just can't leave that many points out there on the field against a good, disciplined football team, especially on the road. We played hard, the effort was there, we just weren't very sharp. We missed too many opportunities.'
UCA won nine games for the second straight season and made its second consecutive playoff appearance in just its third season of eligiblity.
"