hootens.com national Top 25 with analysis and predictions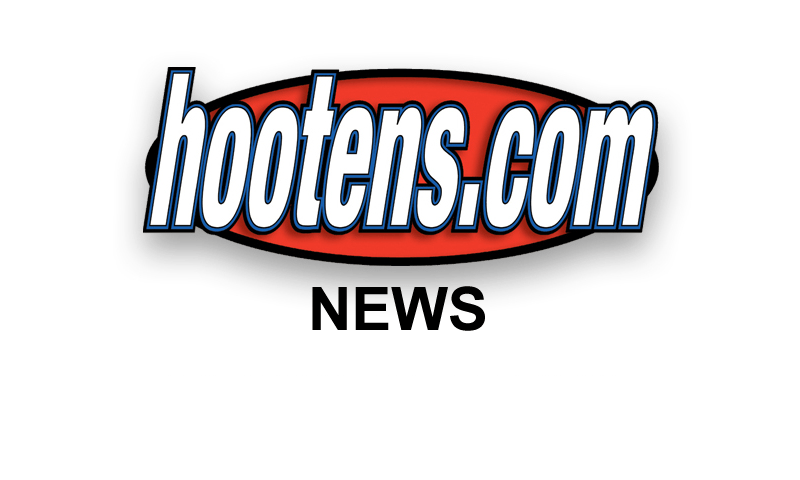 Hootens.com Top 25
1. Auburn (12-0): Only one team this side of the NFL can come back from a 24-0 deficit to win at Tuscaloosa.
2. Oregon (11-0): One last hurdle for the Ducks to clear - but it's a sticky one - in the Civil War rivalry at Oregon State. But having the nation's top offense helps.
3. TCU (12-0): Idle Frogs willing to loan a few players to South Carolina and Oregon State this weekend in needed upsets to get them in the BCS title game. But the Rose Bowl is not a bad consolation prize before joining a BCS conference, the Big East.

4. Wisconsin (11-1): The 70-23 win over Northwestern was the third time this season the Badgers have scored 70 or more points. It impressed the BCS computers. UW heads for the Rose Bowl over Michigan State and Ohio State, all of whom shared the Big 10 title.
Cobi Hamilton torched LSU with TD
receptions of 80 and 85 yards.
5. Stanford (11-1): 38-0 blowout over Oregon State was Cardinal's third shutout of the year in its first-ever 11-win season.

6. Ohio State (11-1): Remember when the Ohio State-Michigan game used to mean something? Buckeyes' 37-7 win was their seventh in a row in the series. But don't blame Ohio State.

7. Arkansas (10-2): After win over LSU, Hogs have a sweet tooth. As in a craving for the Sugar Bowl. They should get the BCS bowl, too, barring a South Carolina upset of Auburn in the SEC title game.

8. Missouri (10-2): Tigers held Kansas to 141 yards in 35-7 win, the fewest they've allowed a conference opponent in the Big 12's 15 seasons.

9. Oklahoma (10-2): Landry Jones' 468 passing yards not only exposed the Oklahoma State defense, but his two late and long TD passes propelled the Sooners into the Big 12 title game, again.

10. Boise State (10-1): Kyle Brotzman's two chip-shot field goal misses in 34-31 loss to Nevada may have cost the Broncos more than $4 million in bowl revenue, dropping them from a BCS game into the Kraft Fight Hunger Bowl. Ouch.

11. Michigan State (11-1): Spartans were never really spectacular, but always steady. Steady enough for 11 wins and a share of the Big 10 title, their first since 1990.

12. LSU (10-2): Not even Les Miles' big-game magic could pull out a win against Arkansas, not when the Razorbacks outgained LSU, 464 yards to 294.

13. South Carolina (9-3): Not often South Carolina has a season like the Ol' Ball Coach led. The Gamecocks' 9-win season is just their third in 117 years.

14. Alabama (9-3): Sweet, home, Alabama. Well, it was in the first half.

15. Oklahoma State (10-2): Cowboys let a Big One slip off the hook - at home against Oklahoma where a win would have given them a first-ever Big 12 title outright. OSU may never have a chance like that again.

16. Nevada (11-1): The Wolf Pack had some serious second-half bite against Boise State. Nevada held the ball for all but six minutes of the final two quarters.

17. Virginia Tech (10-2): Hokies emphatically proved they are the best in the state with a 37-7 trouncing of Virginia. Now they try to prove they're the best in the ACC in the title game. Florida State figures to be more of a challenge.

18. Texas A&M (9-3): Aggies don't know which they enjoyed most following their win over Texas: that it was their sixth in a row and likely sent them to the Cotton Bowl, or the Longhorns were denied even bowl eligibility.

19. Nebraska (9-3): Cornhuskers would love to leave the Big 12 with a nice parting shot - like winning the championship on their way out the door.

20. Mississippi State (8-4): Bulldogs won in Oxford for the first time since 1998 with Chris Relf throwing for a career-high 288 yards.

21. Florida State (9-3): What a weekend for the Seminoles. Their 31-7 rout of Florida ended a six-year losing streak to the Gators, and then Maryland's win over N.C. State put them in the ACC championship game.

22. Utah (10-2): Give Brandon Burton a hand. His hand blocked a last-second 42-yard BYU field goal to preserve the Utes' 17-16 win over their in-state rivals.

23. Northern Illinois (10-2): Best team in Illinois isn't in the Big 10.

24. West Virginia (8-3): Many are calling for Bill Stewart's job, but the Mountaineers could be 9-3 with a win over Rutgers and a chance for 10 wins.

25. Arizona (7-4): Wildcats were so excited about leading unbeaten Oregon 19-14 at halftime that they essentially forgot to come out for the second half.

THREE TO SEE
Auburn vs. South Carolina (SEC Championship): Auburn has come too far and accomplished too much to slip up now. Too much Cam Newton on his way to pick up the Heisman Trophy...Auburn 34, S. Carolina 21.

Oregon at Oregon State: Oregon knocked rival OSU out of the Rose Bowl two years ago in Corvallis in a big way, 65-38 and then earned its own Rose Bowl bid last year in a little way, 37-33. Beavers (not to mention TCU) would dearly love some payback, but in the end, the Ducks are just too explosive...Oregon 42, Oregon State 24.

Oklahoma vs. Nebraska (Big 12 Championship): OU looks for seventh Big 12 title under Bob Stoops. Nebraska looks to thumb its nose at the conference on the way to the Big 10. A classic ending to what has been a classic rivalry in college football...OU 31, Nebraska 28




"