Class 3A Week 14 Rankings, Notes & Picks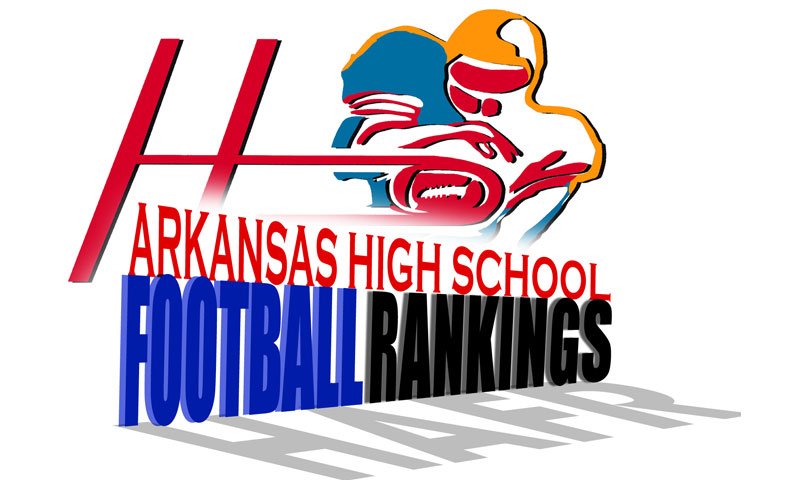 Hootens.com Rankings
Class 3A, Week 14, 2021
Copyright Hooten Publishing, Inc.
1. Prescott (13-0)
2. McGehee (13-0)
3. Harding Academy (11-2)
4. Booneville (13-1)
5. Hoxie (11-1)
6. Glen Rose (9-3)
7. Centerpoint (9-4)
8. Newport (6-5)
9. C. Harmony Grove (8-4)
10. Charleston (10-1)
11. Melbourne (6-4)
12. Rison (8-4)
13. Manila (9-3)                                                                          
14. Cedarville (9-3)
15. Paris (10-2)
16. Bismarck (6-5)                                                                            
17. Jessieville (6-4)
18. Hackett (8-3)
19. Osceola (6-4)
20. Perryville (7-4)
21. Riverview (5-6)
22. Mountain View (5-5)                                                                   
23. Salem (6-4)
24. Atkins (5-5)
25. Dollarway (5-4)
26. Lake Village (3-6)
27. Harrisburg (5-5)
28. Walnut Ridge (4-6)
29. Lincoln (3-8)
30. West Fork (3-8)
31. Lavaca (5-5)
32. Danville (3-8)
33. Smackover (4-6)
34. Baptist Prep (5-5)
35. Genoa Central (4-6)
36. Greenland (2-7)
37. Fouke (2-8)
38. Mansfield (2-7)
39. Horatio (3-7)
40. Corning (3-7)
41. Mayflower (2-7)
42. Barton (1-8)
43. Piggott (1-9)
44. Drew Central (0-10)
45. Palestine-Wheatley (0-9)
46. Two Rivers (0-10)
LAST WEEK
Hootens.com correctly picked four of four games (100 percent) involving Class 3A teams. It is 256 of 312 for the season (82 percent).
GAME OF THE WEEK
No. 1 Prescott at No. 2 McGehee
Prescott has reached the semifinals five of the past seven seasons. McGehee eliminated Prescott in the 2020 quarterfinals with two touchdown passes and an onside kick recovery in the final 55 seconds to win 44-39. Prescott beat McGehee 26-0 in 2018. The two schools have been ranked 1-2 the entire 2021 season. Last week, Prescott senior running back Jaylen Hopson suffered a broken leg on the first play of a 46-7 dismantling of Newport. Hopson ended his final season with 1,879 rushing yards (14 YPC) and 32 TDs. Junior Eric Grigsby (297 yards, six TDs) will start in place of Hopson. He's also caught three TD passes. Prescott junior quarterback Carston Poole has completed 115 of 166 passes this fall for 2,386 yards and 28 TDs. His big-play receivers include senior Jacaylen Zachery (36 catches, 748 yards, eight TDs) and senior Omarion Dickens (25 catches, 604 yards, eight TDs). Senior linebacker Jason Patrick paces the Curley Wolves with 175 tackles, followed by junior LB Travion Dickens with 129 stops. Prescott's defense has recorded 37 sacks and 17 interceptions.  McGehee has concerns of its own at running back. Senior Jody Easter suffered a high-ankle sprain in last week's 38-21 win over previously unbeaten Hoxie. Junior RB Tyrique Newman stepped in for Easter and scored three TDs, while running for 134 yards on just 10 carries. Senior QB Sam Polite rushed for 108 yards on 16 totes. McGehee has reached the semifinals four of the past six seasons but has not won a state title since beating Nashville in 1999. The Owls own seven state championships.  Watch extended highlights of Prescott's 56-6 win over Newport earlier this year. Watch extended highlights of Prescott's 50-41 win over Centerpoint earlier this year. Watch extended highlights of McGehee's 47-22 win over Dewitt earlier this year. Watch extended highlights of McGehee's 36-12 win over Camden Harmony Grove earlier this year.

WEEK 14 PLAYOFF PREDICTIONS (favored team in CAPS followed by point spread)
PRESCOTT (1) at McGehee: See Game of the Week.
No. 4 Booneville at No. 3 HARDING ACADEMY (7): Harding Academy eliminated Centerpoint 35-7 last week, while Booneville pulled away from Glen Rose in the fourth quarter to win 49-21. Harding is the two-time defending state champion, mauling McGehee 71-44 last season in the 3A championship. No one is predicting 115 combined points this week, but a shootout is possible. Harding junior QB Kade Smith has rushed for 369 yards and 11 TDs, while completing 70 percent of his passes for 2,488 yards and 23 TDs. Senior TB Andrew Miller is a punishing runner with 1,367 yards and 27 TDs. Miller has caught 29 passes for 418 yards and six TDs. Senior WR/CB Jackson Fox paces Harding with 49 receptions for 850 yards and 10 TDs. Junior WR Landon Koch follows with 35 catches for 509 yards and five TDs. Junior kicker Kyle Ferrie ranks among the best in the state. Senior MLB Eli Wallis heads Harding's cat-quick defense with 76 tackles. Junior DE Levi Mercer has contributed 69 tackles. Senior WR/CB Ryan McGaha has recorded six of the team's 18 interceptions, and senior CB Lawson Brooks has contributed 50 tackles, 13 TFL.  A year ago, Harding slowed Booneville's Flexbone in the quarterfinals and won 52-21. Booneville's last state championship came in 2018, its fourth. Boonville senior QB Randon Ray has thrown only 13 passes in Booneville's first 14 games, three for TDs. Ray has rushed 158 times for 1,458 yards and 31 TDs. Sophomore Rylen Ray has rushed for 954 yards and 12 TDs. Sophomore RB/LB Dax Goff has carried for 913 yards and 11 TDs, while junior Rocky Ross has 855 yards and 12 TDs. Booneville could finish 2021 with four 1,000-yard runners. Goff leads Booneville's defense with 76 tackles. Junior LB Cody Elliott follows with 61 tackles. Senior LB Mason Goers has notched 3.5 of Booneville's 17 sacks. Randon Ray leads the Bearcats with four of the team's 19 interceptions. Watch extended highlights of Harding Academy's 42-27 loss to Briarcrest Christian (Tennessee) earlier this year. Watch extended highlights of Harding Academy's 40-16 win over Melbourne earlier this year. Watch extended highlights of Booneville's 49-14 win over Mayflower earlier this year.