Hogs at LSU 1:30 p.m. on CBS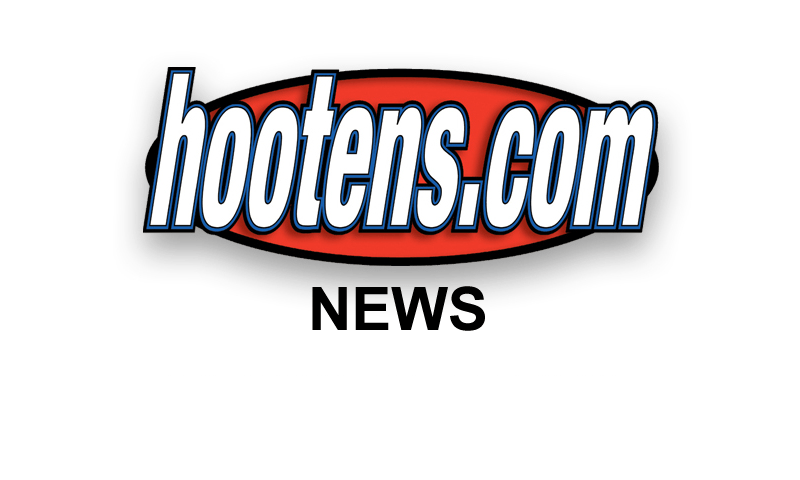 FAYETTEVILLE - Most Arkansas Razorbacks fans are ready to give this forlorn football season the boot.

The Razorbacks themselves prefer to get the Boot. For if the Razorbacks get the Boot, it means they will have defeated the 25-point favored No. 15 ranked LSU Tigers in Friday's football finale to the regular season in Baton Rouge, La.

Kickoff is 1:30 p.m at Tiger Stadium, alias Death Valley, and is nationally telecast by CBS.

A post Christmas bowl game awaits Coach Les Miles' LSU Tigers, 8-3, 4-3, the only team this season to defeat the Auburn Tigers.

There's no football after today until spring drills for first-year Coach Bret Bielema's Razorbacks (3-8, 0-7), precariously perched on the brink of becoming Arkansas' first team to go winless in conference play.

So given the circumstances, the Boot means some salvaged salvation as the trophy annually awarded the Arkansas vs. LSU.

Today marks the final end of the season Arkansas vs. LSU clash. They will continue to play their annual SEC West game, in 2014 it's Nov. 15 in Fayetteville. But next season LSU will conclude with nearby SEC West member Texas A&M while Arkansas will conclude vs. Missouri of the SEC East.

"I haven't really thought about it (the scheduling change)," junior safety Alan Turner of Junction City said Tuesday. "We are just trying to bring the Boot home with us next Friday."

The Boot means much to a team that knows it has accomplished little even while investing considerable effort trying to accomplish much.

"The Boot is very important," Arkansas junior linebacker Braylon Mitchell of Heber Springs said. "We don't have much to play for other than this big trophy and this rivalry game. If we can definitely come out with the win and get this big trophy it will be a big deal for us."

Turner and Mitchell said springing an upset today would launch momentum into next year.

There is no Razorbacks next year for senior defensive end and captain Chris Smith, but he wants the Boot just as much if not more.

"There would be no greater feeling than to go into Death Valley and bring back the Boot," Smith said.

The odds stack against it. Though Arkansas has played closer lately, 35-17, 34-24 and last Saturday 24-17 in overtime mark Arkansas' last three SEC losses to Auburn in Fayetteville, Ole Miss in Oxford, Miss. and Mississippi State in Little Rock, teams with LSU talent on both sides of the ball, No. 1 Alabama and No. 10 South Carolina, routed the Razorbacks, 52-0 and 52-7.

LSU pounds away with running backs Jeremey Hill, 1,054 on 155 carries, Terrence Magee, Kenny Hilliard and Alfred Blue netting 2,203 rushing yards collectively.

And as the safeties cheat up to support against the run, LSU quarterback Zach Mettenberger, 22 touchdowns vs. seven interceptions while completing 178 of 274 for 2,926 yards, drops back and fires deadly play-action passes to 1,000-yards receivers Jarvis Landry, 67 catches for 1,059 yards and 10 touchdowns and Odell Beckham, 56 catches for 1,101 yards and eight touchdowns.Beckham also is game-breaking dangerous on punt and kick returns.

Arkansas defensive line coach Charlie Partridge, along with defensive coordinator Chris Ash the coaches on this Arkansas staff who assisted Bielema at Wisconsin, said LSU's offense is very much the pounding, play-action attack that Bielema orchestrated at Wisconsin and works to install at Arkansas.

Defensively, says Arkansas senior fullback Kiero Small, the Tigers are what they always are.

"Always big, fast and athletic," Small said. "Everything you look to see in an SEC defense. We can go down there and win but they aren't going to give us anything. We have to execute."

So must LSU, Miles said, asked on Wednesday's SEC teleconference about his Tigers celebrating Senior Day off a season's peak performance routing Texas A&M and Heisman Trophy A&M quarterback Johnny Manziel, 34-10.

"They play hard and they continue to," Miles said of Arkansas. "There is talent there and I think Coach has them going. Our team is going to have to play well to do the things we want to do in this contest."
"