Class 3A - Week 14 - 2012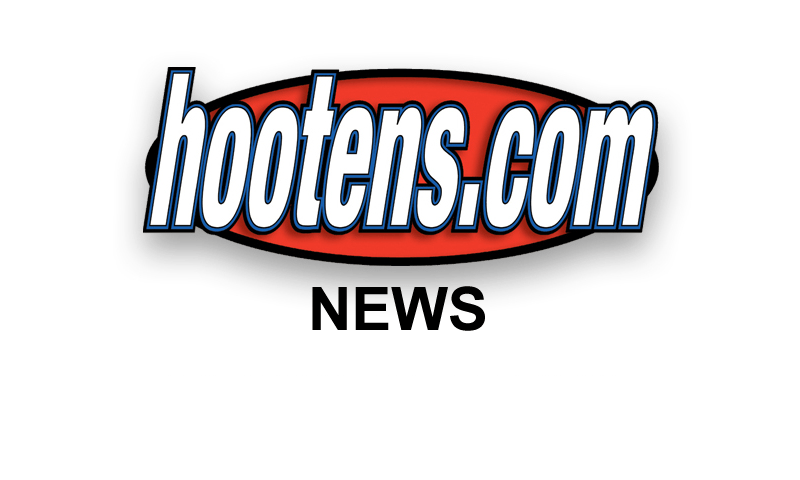 Hootens.com Rankings
Class 3A, Week 14, 2012
Copyright Hooten Publishing, Inc.
1. Glen Rose (12-1)
2. Harding Academy (12-0)
3. Fountain Lake (11-2)
4. McGehee (10-2)
5. Prescott (11-2)
6. Charleston (9-3)
7. Paris (10-3)
8. Barton (10-2)
9. C. Harmony Grove (7-4-1)
10. Fordyce (8-4)
11. Smackover (7-4)
12. Rivercrest (9-3)
13. Lamar (8-4)
14. Riverview (6-4)
15. Mayflower (6-6)
16. Greenland (8-4)
17. Osceola (8-4)
18. Earle (7-5)
19. Hoxie (6-4)
20. Episcopal (4-7)
21. Rose Bud (4-5)
22. Cedarville (5-6)
23. Mansfield (4-6)
24. Horatio (7-4)
25. Jessieville (7-4)
26. Yellville-Summit (6-4)
27. Lavaca (2-8)
28. Danville (2-8)
29. Bald Knob (3-7)
30. Atkins (5-5)
31. Green Forest (4-6)
32. West Fork (3-7)
33. Centerpoint (3-8)
34. Piggott (3-7)
35. B. Harmony Grove (4-6)
36. Elkins (2-8)
37. Harrisburg (2-6-1)
38. Corning (3-7)
39. Fouke (3-7)
40. Two Rivers (3-7)
41. Mountain View (1-8)
42. Melbourne (3-6)
43. Genoa Central (3-7)
44. Manila (1-9)
45. Perryville (1-9)
46. Bismarck (0-10)
47. Drew Central (0-9)
HOOTENS.COM GAME OF THE WEEK
No. 3 Fountain Lake at No. 2 Harding Academy
This game features two of the top three winningest programs in Class 3A over the past five years. Harding Academy (57-7 under coach Roddy Mote) has won two more games than Fountain Lake since 2008 (Charleston has 56 wins). Harding Academy (four state titles) has beaten Fountain Lake three straight times since the Cobras won 42-10 in 2009 en route to their only state title.
Fountain Lake has reached the semifinals for the fifth straight year, winning six games in a row by an average of 38 points since losing to No. 1 Glen Rose 7-6. The Cobras run the ball 84 percent of the time, attempting seven passes in the playoffs. Senior quarterback James Cooper has completed 55 of 91 passes (60 percent) for 1,236 yards and 11 touchdowns this year. Senior wingback/linebacker Andrew Barber has emerged over the past month as Fountain Lake's leader on both sides of the ball. Barber has 103 carries for 1,248 yards (12.1 yards per carry) and 19 TDs this fall. Senior fullback Mackenzie Ross has rushed for 2,999 yards and 40 TDs in his career, including 390 yards and eight TDs in the 2012 playoffs. But it's Fountain Lake's depth (eight defensive linemen) and playmaking ability on defense (plus-20 turnover margin) that should keep this one close. Barber paces the Cobras with 129 stops and has collected 36 tackles, three sacks and three forced fumbles in the playoffs. "They're well-coached and have a strong tradition" Mote says. "They're real good up front defensively. They have a lot of depth and play with a strong will throughout the course of a game."
Harding Academy eliminated McGehee 62-33 last week to advance to the semifinals for the second time in three years, setting a school-record for points scored in a playoff game. The Wildcats scored 55 points in the 1977 state championship game against Decatur and in a first-round win over Earle in 2005. The Wildcats average 404 yards and 43 points weekly this season. Senior QB Will Francis has completed 231 of 307 passes (75 percent) for 3,431 yards and 37 TDs with four interceptions, including a season-high 385 yards and five TDs against McGehee. Francis has 85 pass attempts and zero interceptions in the playoffs. Three players have more than 40 catches this year, including senior Hunter Gentry's team-high 52 for 985 yards and nine TDs. Junior Trey Davis (23 TDs, four field goals) has 506 yards receiving, 399 yards rushing and 39 extra-points. Junior Kohl Blickenstaff has caught 47 passes for 836 yards and 12 TDs. He returned an interception 82 yards for a score against McGehee. Junior Trevor Smith leads Harding Academy with 104 carries for 540 yards and eight TDs. "They're an excellent football team," Fountain Lake coach Tommy Gilleran says. "They have big, tall kids who can catch and defensively they're solid."
Other Semifinal Game
No. 5 Prescott at No. 1 Glen Rose
Prescott has reached the semifinals for the third time in four years, eliminating Episcopal, Mayflower and Greenland by a combined 170-54. The Curley Wolves average more than 400 yards and 49 points weekly. Senior QB Trevor Rucker has passed for more than 2,300 yards and 30 TDs this year. Senior RB Brandon Marks leads Prescott with more than 1,200 yards and 23 TDs. Marks also catches the ball well along with senior receivers Donald Lollis and L.J. Martin. Sophomore defensive back Khaalid Stewart paces the Curley Wolves with more than 130 tackles. Senior tackles De'Zon Jackson (6-6, 280) and Dalton Steed (6-5, 280) anchor the front four. Senior end and Arkansas State commit Mark Johnson has recorded more than 80 tackles and a team-high 9.5 sacks. Senior cornerback Colby Tillmon leads in the secondary.
Glen Rose (15-9 playoff record) has won 13 playoff games since 2007, including last week's 31-28 triumph over defending state champion Charleston. The Beavers gave up four turnovers in the first half and trailed 20-10 with 10 minutes left in the third quarter. Senior QB Collin Hunter accounted for three TDs in the second half. He threw a 45-yard TD pass to senior Hunter Bredensteiner and ran for two scores, including a 1-yard plunge to cap a six-play, 51-yard drive with 26 seconds left. Hunter has completed 112 of 193 passes (58 percent) for 2,228 yards and 24 TDs this fall. Sophomore RB Carlos Burton leads Glen Rose with 152 carries for 1,757 yards (11.6 ypc) and 22 TDs. Senior RB Dillon Coney has rushed for 597 yards and 10 scores. Junior Kyle Petersen paces the Beavers with 32 catches for 549 yards and three TDs. Petersen caught a crucial 20-yard pass on third-and-17 to set up the game-winning score last week against Charleston.
LAST WEEK
Hootens.com correctly picked all four games involving 3A teams. For the season, HAFR has correctly predicted 248 of 311 games (80 percent).
WEEK 14 PLAYOFF PREDICTIONS (favored team in ALL CAPS followed by point spread)
Prescott at GLEN ROSE (4): See Hootens.com Game of the Week.
Fountain Lake at HARDING ACADEMY (3): See Other Semifinal Game.