Class 6A Week 14 Rankings, Notes & Picks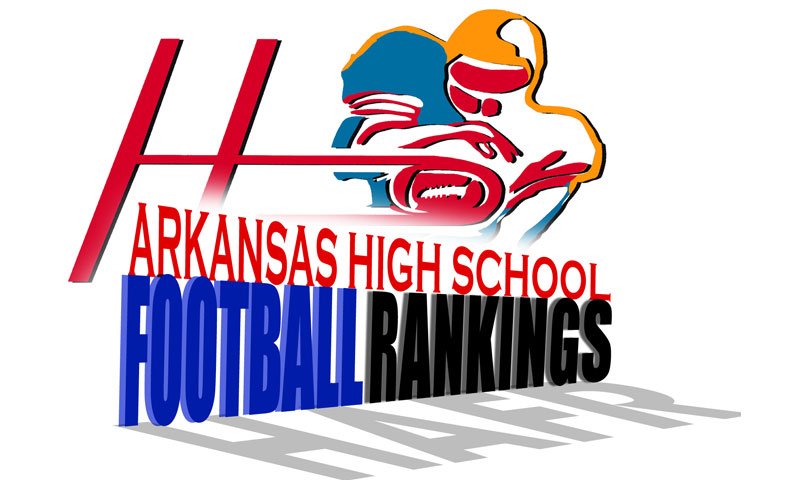 Hootens.com 6A Rankings
Week 14, 2022
Copyright Seventy Seven's Publishing
1. Greenwood (11-2)
2. Pulaski Academy (11-1)
3. LR Catholic (11-1)
4. Benton (9-3)
5. LR Christian (9-3)
6. Lake Hamilton (9-3)
7. Russellville (5-6)
8. Mountain Home (4-8)
9. Marion (8-4)
10. West Memphis (6-5)
11. El Dorado (5-6)
12. Searcy (4-7)
13. Sheridan (3-7)
14. Greene Co. Tech (2-8)
15. Van Buren (2-8)
16. Greenbrier (2-8)
17. Sylvan Hills (3-7)
18. Siloam Springs (0-10)
19. Jacksonville (0-10)

LAST WEEK
Hootens.com correctly predicted both semifinal games involving Class 6A teams and is 91-18 (83 percent) for the season.

WEEK 14 PLAYOFF PREDICTION (favored team highlighted in yellow and ALL CAPS)
6A STATE CHAMPIONSHIP GAME (Saturday, 6:30 p.m., War Memorial Stadium)

NO. 1 GREENWOOD (11-2) vs. No. 2. Pulaski Academy (11-1)
This is a rematch from Week 9 when Greenwood beat Pulaski Academy 33-23 on Oct. 28 in Greenwood, and not much has changed since then.
Greenwood ended the regular season with a loss to LR Christian then beat Russellville and Benton in the playoffs. Pulaski Academy is 3-0 since losing to Greenwood, including a 54-42 win over previously unbeaten LR Catholic in last week's semifinals.
Greenwood is led by senior QB Hunter Houston (3,319 passing yards, 29 TDs, 11 interceptions) and senior RB Jake Glover (675 rushing, 6 TDs). Four receivers have at least 50 catches: Grant Karnes (87-1,214 receiving, 16 TDs), Landen Robins (75-923 receiving, 11 TDs), Aiden Kennon (65-584 receiving, 3 TDs) and Peyton Presson (50-550 receiving, 3 TDs). Brady Mackey leads Greenwood with 121 total tackles. Storm Scherrey has 97.
Greenwood coach Chris Young said said the Bulldogs are aware of PA's resume. "The biggest different in PA now vs. when we used to play them in the past is that they are so much better on defense," Young said. "Not only do they score a lot of points, they are hard to score on."
Pulaski Academy, 3-time defending Class 5A state champions which has moved to 6A, is led by junior QB Kel Busby (3,782 passing, 41 TDs, 12 INTs.; 449 rushing; 9 TDs), RB Kenny Jordan (1,542 rushing, 17 TDs; 66-817 receiving, 12 TDs), Jaylin McKinney (83-1,480 receiving, 15 TDs) and John Charette (57-1,277 receiving, 10 TDs).
Preston Spann leads the Bruins with 77 tackles. Miles Ward leads the then team with 7 1/2 sacks. 
"We're excited to play them again," Pulaski Academy Coach Anthony Lucas said. "After the Oct. 28 game, I told our team and our families that we will see them again in the state championship game. Lo and behold, we've got that opportunity. 
"Greenwood has a great program. Coach Young has taken over there for Coach [Rick] Jones and done a fantastic job. We're just excited that we're going to be playing for a state championship."
Pulaski Academy is appearing in its 9th consecutive championship game, the previous 8 coming in Class 5A. 
"Our goal is to win it," Lucas said. "We set that goal back in January. It's going to be an exciting night, and we look forward to playing."