Class 3A Week 14 Rankings, Notes & Picks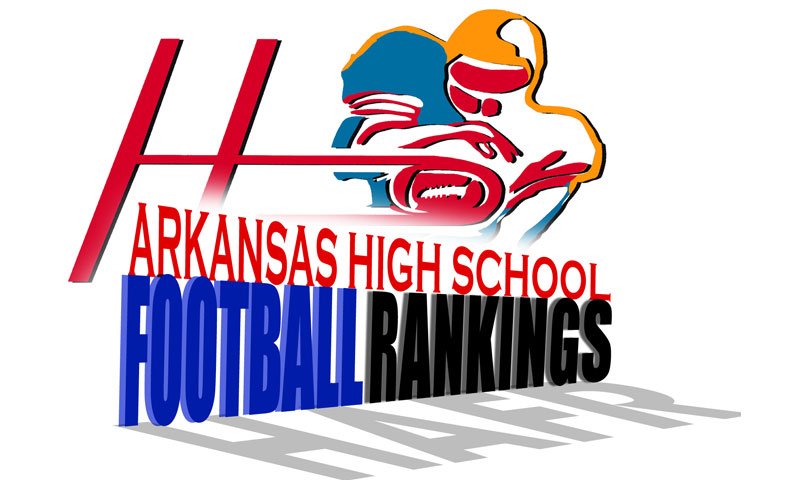 Hootens.com 3A Rankings
Week 14, 2022
Copyright Seventy Seven's Publishing
1. Charleston (12-1)

2. Rison (11-0)
3. Melbourne (13-0)
4. Booneville (11-2)
5. Prescott (11-1)
6. Glen Rose (8-3)
7. Osceola (8-4)
8. Newport (9-4)
9. Centerpoint (10-2)
10. Camden Harmony Grove (7-5)
11. Greenland (8-4)
12. Fordyce (7-5)
13. Bismarck (6-5)
14. Salem (8-4)
15. Quitman (6-5-1) 
16. Smackover (7-5) 
17. Hoxie (7-4) 
18. Walnut Ridge (7-4) 
19. Mansfield (7-4) 
20. Barton (5-6)
20. Gurdon (6-4) 
21. Magnet Cove (5-6)
22. Fouke (5-5)
23. West Fork (5-5) 
24. Lavaca (6-5) 
25. Perryville (4-7)
26. Yellville Summit (5-5)
27. Manila (3-8)
28. Junction City (4-6) 
29. Lake Village (3-6)
30. Drew Central (4-7)
31. Jessieville (3-7)
32. Cedarville (2-8)
33. Hackett (1-9)
34. Two Rivers (2-7)
35. Paris (1-8)
36. Corning (3-8)
37. Horatio (1-8)
38. Palestine-Wheatley (1-8)
39. Atkins (0-10)
40. Dollarway (0-9) 
41. Piggott (0-9)


WEEK 14 PREDICTIONS (favored team highlighted in yellow and ALL CAPS)


CLASS 3A SEMIFINALS
HOOTENS.COM 3A GAME OF THE WEEK

NO. 1 CHARLESTON (12-1)  at No. 2 Rison (11-0), 7 p.m. 
Rison and Charleston meet with a trip to War Memorial Stadium on the line for the fifth time. Rison upset Prescott 34-29 Friday night, winning with big plays on defense and controlling the clock on offense. Junior QB/Safety Blaine Dixon snagged the game-winning interception against Prescott, ending the drive with 34 seconds left in the game. Charleston QB Brandon Scott stepped up on defense Friday, holding Jackson State commit Kylan Crite to 5 yards on 1 catch in the first half. Senior  DT Dale Smith recovered a fumble and returned it for a TD. The team that has won 3 of their previous 4 semifinal meetings has won a state title (1991, 2004, 2005). 
NO. 4 BOONEVILLE (11-2) at No. 3 Melbourne (13-0), 7 p.m.

RB Dax Goff became the first Booneville player to rush for at least 2,000 yards in a season after posting a 189-yard effort in a 35-20 win over Osceola. Goff, a junior, broke a 44-year mark held by Ronnie Littleton. 
Melbourne, playing its 10th season of football, owns a school-record 13 wins after surviving Glen Rose for a 21-20 victory. Senior QB Trey Wren tossed 2 TDs to Carter Bray and ran for another. This will be Booneville's third consecutive road game in the playoffs; Melbourne faces a Flexbone team for the first time this season.