Class 4A Week 14 Rankings, Notes & Picks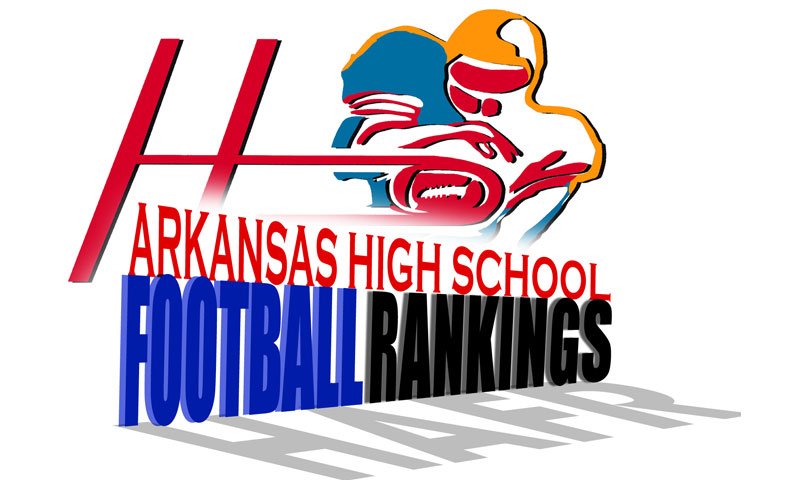 Hootens.com Rankings
Class 4A, Week 14, 2016
Copyright Hooten Publishing, Inc.
1. Prairie Grove (12-0)
2. Warren (13-0)
3. Pea Ridge (12-1)
4. Shiloh Christian (11-2)
5. Joe T. Robinson (11-2)
6. Hamburg (9-4)
7. Gosnell (11-2)
8. Dardanelle (10-3)
9. Nashville (11-1)
10. Ozark (7-5)
11. Heber Springs (6-5)
12. Stuttgart (8-4)
13. Dumas (8-4)
14. CAC (8-4)
15. Southside Batesville (8-4)
16. Gravette (7-5)
17. Ashdown (7-4)
18. Pocahontas (8-3)
19. Booneville (6-5)
20. Mena (6-5)
21. Arkadelphia (5-6)
22. Trumann (7-4)
23. Monticello (4-7)
24. Dover (7-4)
25. Pottsville (5-6)
26. Crossett (4-7)
27. Malvern (5-5)
28. West Helena (5-6)
29. Highland (5-6)
30. Jonesboro Westside (5-6)
31. Huntsville (4-7)
32. Waldron (5-5)
33. Fountain Lake (2-8)
34. Riverview (4-6)
35. Cave City (4-6)
36. Star City (3-7)
37. Lincoln (3-7)
38. Brookland (3-7)
39. Dollarway (1-8)
40. Lonoke (2-8)
41. Berryville (3-7)
42. Gentry (2-8)
43. Bauxite (0-10)
44. DeWitt (0-10)
45. Baptist Prep (0-10)
46. West Fork (1-9)
47. Subiaco Academy (0-10)
48. Harrisburg (0-10)

HOOTENS.COM GAME OF THE WEEK
No. 2 Warren at No. 1 Prairie Grove
This is the first meeting between these teams. Warren returns to the semifinals for the third time in four years and sixth time since 2001. The Lumberjacks haven't lost this season and their two losses last year were to eventual state champs Pulaski Academy and Nashville.

Warren whipped Jonesboro Westside, Stuttgart and Joe T. Robinson in the playoffs by a combined 101-77, punctuated by last week's 35-28 triumph over Joe T. Robinson. Warren never trailed after senior quarterback Hayden Lassiter ran 10 yards for a touchdown on the opening series. Lassiter ran 14 times for 49 yards and two TDs a week ago, and completed 14 of 20 passes for 214 yards and two scores. He's completed 144 of 254 passes (57 percent) for for 2,660 yards and 31 TDs this season, and ran 151 times for 1,017 yards and 14 TDs. He's also led the Lumberjacks in tackles the past two weeks, playing safety, outside linebacker and end. Senior running back Dennis Daniels has 190 carries for 1,450 yards and 15 TDs, and caught 15 passes for 249 yards and a TD. Senior Byron Person excels at linebacker and has filled some at running back the past month. Junior Braden Hargis caught a 59-yard TD pass against Joe T. Robinson, and he's played well since tearing his MCL in Week 5. The Lumberjack have five starters out with season-ending injuries and eight players had knee surgeries. "We've been able to control games with our defense," Warren coach Bo Hembree says. "But Prairie Grove is the most balanced team we've seen. Their passing game is as good as the running game."

Prairie Grove returns to the semifinals for the second straight season, third time in five years and fifth time in 21 years. The undefeated Tigers thumped Gosnell 48-26 last week, jumping to a 35-12 halftime advantage and led 48-12 late in the third quarter when senior QB Zeke Laird threw a 7-yard TD pass to Isaac Disney. Senior fullback Kyle Sam ran 11 times for 112 yards against Gosnell and he had 102 yards in the second-round win over CAC. Junior Anthony Johnson ran 11 times for 98 yards and he's gained at least 90 yards in seven games. Senior Reed Orr backs up at both spots. Orr ran nine times for 69 yards and led the team in tackles against Gosnell. He's rushed for 167 yards in the playoffs. "Warren lines up differently every week," Prairie Grove coach Danny Abshier says. "They are athletic and really fly to the ball." Disney usually locks down opponents top receiver at cornerback, while Orr paces Prairie Grove in tackles.

LAST WEEK
Hootens.com correctly predicted all four quarterfinal games. For the season, Hootens.com has predicted 276 of 320 games (86 percent).

WEEK 14 PREDICTIONS (favored teams in CAPS followed by point spread)
Shiloh Christian at PEA RIDGE (9): This is a rematch from Week 10, which Pea Ridge won 30-13. Pea Ridge returns to the semifinals for the second straight season (only two trips in school history). Its only loss this year was in Week 7 at Prairie Grove 42-21. Under first-year offensive coordinator and former Shiloh Christian player and assistant Crosby Tuck, the Blackhawks average 40 points and 365 yards per game. Hard-running senior Zaine Holley batters defenses, which allows junior speedster Drew Winn (4.6 speed) to make plays on the perimeter. Holley (5-7, 180) ran for 115 yards in last week's 36-24 win over Hamburg, while Winn gained 110 yards. Winn (5-11, 170) also returned the second half kickoff 76 yards for a TD. Holley has 246 carries for 1,379 yards (5.6 ypc) and 19 TDs this fall, while Winn has 94 carries for 1,173 yards (12.5 ypc) and 18 TDs. Junior QB Jakota Sainsbury has completed 101 of 180 passes (56 percent) for 1,766 yards and 16 TDs, with nine interceptions. Junior Hayden Holtgrewe returned a punt 83 yards for a TD in the first quarter of against Hamburg. Senior linemen Kamden Boyd (5-10, 185) and Seth Trammell (5-8, 210) and junior Denver Yates (6-3, 250) are keys to the offensive success, Coach Stephen Neal says.

Pea Ridge surrenders 18 points weekly. Senior linebacker Duncan Truesdell racked up 63 tackles this season until getting hurt in the first meeting with Shiloh Christian, and he won't play again this year. Junior Robbie Pickthall (91 tackles) and sophomore Tristin Brewer  (76 tackles in 2016) pick up the linebackers after Truesdell's injury. Senior tackle Seth Trammell has 72 tackles, four sacks and two forced fumbles.

Shiloh Christian returns to the semifinals for the first time since 2010 and the 11th time in the past 20 years. The Saints have a record 10-1 record in semifinal games. They've won their three playoff games this year by a combined 134-42. "We are excited about a rematch with Pea Ridge," Shiloh Christian coach Jeff Conaway says. "The last time we played them, it wasn't a true showing of what we were as a football team."

Senior QB Connor Reece (5-10, 180) played only the opening two-and-one-half series in the first meeting with Pea Ridge. Reece fuels an attack that averages 39 points weekly. Reece passed for 406 yards and six TDs in the first half of last week's 49-28 win at Dardanelle. Reece has completed 182 of 290 passes for 3,200 yards and 35 TDs this year, with five interceptions. He's also has 81 carries for 572 yards and six TDs. Sophomore Jaret Russ (5-9, 170) has developed at running back the past six weeks, with 52 carries for 406 yards and eight TDs. Senior Brock Berus (6-1, 210) has 112 carries for 826 yards and 16 TDs and is the second-leading receiver with 25 catches for 590 yards and eight TDs. Junior Jake Nelson (5-11, 175) has 52 catches for 819 yards and six TDs, while sophomore Blake Thompson (5-11, 176) has 37 receptions for 559 yards and seven TDs.

Shiloh Christian allows 17 points per game. Senior Austin Hix (5-10, 155) and junior Josh Goodsole (5-9, 155) make plays at cornerback. Goodsole returned a fumble for a TD at Dardanelle, while Hix returned an interception for a score. Junior inside linebackers Cole Tutt (6-0, 180) and Andrew Osburne (5-11, 190) and outside linebackers Berus and senior Ben Moore (5-5, 180) have played this year, Conaway says.

Warren at PRAIRIE GROVE (3): Hootens.com Class 4A Game of the Week.