Class 2A Week 14 Rankings, Notes & Picks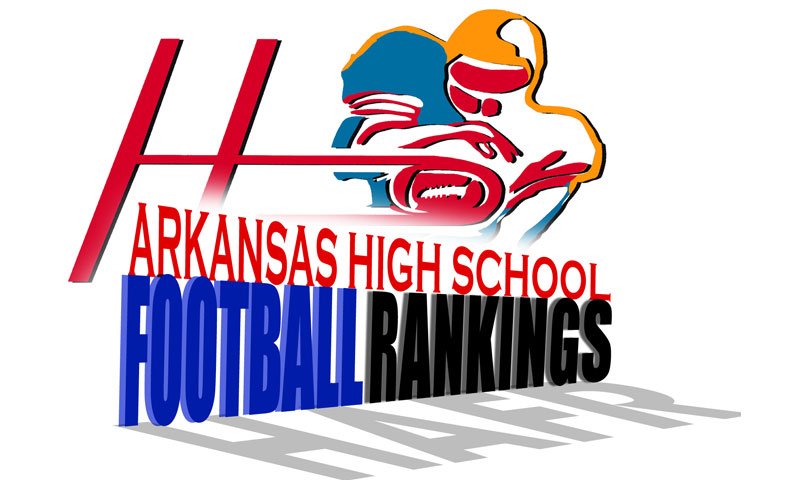 Hootens.com Rankings
Class 2A, Week 14, 2016
Copyright Hooten Publishing, Inc.
1. England (13-0)
England 35, Hector 6 highlights
2. Hampton (12-0)
Hampton 36, Camden H. Grove 27
3. Mount Ida (12-1)
Mount Ida 28, Danville 27
4. Danville (11-1)
5. Des Arc (10-2)
6. C. Harmony Grove (8-4)
7. Hector (10-2)
8.  Conway Christian (10-3)
9.  Earle (8-4)
10. Hackett (10-2)
11. Bearden (5-5)
12. Rison (6-4)
13. Murfreesboro (8-4)
14. Foreman (8-4)
15. Dierks (6-5)
16. E. Poinsett County (6-4)
17. Cross County (10-3)
18. McCrory (6-4)
19. Quitman (7-4)
20. Lavaca (6-5)
21. Carlisle (7-5)
22. Mountainburg (7-4)
23. Marked Tree (6-5)
24. Salem (6-5)
25. Parkers Chapel (4-6)
26. Woodlawn (4-5)
27. Hazen (4-7)
28. Lafayette County (2-9)
29. Mineral Springs (3-7)
30. Clarendon (3-7)
31. Strong (2-8)
32. Magnet Cove (3-8)
33. Palestine-Wheatley (6-5)
34. Bigelow (3-7)
35. Augusta (2-7)
36. Brinkley (3-6)
37. Cutter M. Star (3-7)
38. J.C. Westside (4-7)
39. Spring Hill (2-8)
40. Magazine (4-6)
41. Poyen (1-9)
42. Decatur (1-8)
43. Western Yell County (1-9)
44. Marvell (0-9)
45. Rector (1-7)
46. Midland (0-10)
47. Mountain Pine (0-9)

GAME OF THE WEEK
No. 1 England at No. 2 Hampton
England has pulled away in the second half the past two weeks in wins over Hackett (40-20) and Earle (50-22). Earle receiver Dontrell Johnson caught three touchdown bombs, but England senior end B.J. Thompson, who has been slowed by a shoulder injury, played man coverage on Johnson in the second half and ended Earle's scoring. England QB Brayden Brazeal continued his monster senior season, running for three TD and passing for two more against Earle. Brazeal has completed 70 percent of his passes this fall for 3,584 yards and 46 TDs with four interceptions. Senior Malik Coleman has rushed for a team-high 1,177 yards and 16 TDs. Senior Marc Westbrook and junior Darrius Clarkson have topped 1,000 receiving yards with 55 and 41 receptions, respectively. Hampton counters with senior QB Monta Thomas (1,753 rushing yards), who managed just 86 rushing yards at Des Arc, but returned a punt 52 yards for a TD. Hampton put up 246 hard-earned yards, and its defense, led this fall by sophomore linebacker DD Stephens and noseguard Tre Murphy (111 stops), forced four turnovers and returned a fumble 52 yards for a TD. Hampton has reached the state semifinals for the first time in school history.  England, in the postseason for the 14th time, reached the state title game in 1981 and lost to Highland 10-6. The Lions advanced to the state semifinals last year (38-22 loss at Rison) and in 1987.

LAST WEEK
Hootens.com correctly picked three of four games (75 percent) involving Class 2A teams. Hootens.com is 215-54 (80 percent) for the season.

WEEK 14 SEMIFINALS PREDICTIONS (favored team in CAPS followed by point spread)
Camden Harmony Grove at MOUNT IDA (1): Mount Ida sophomore QB Cade Jackson ran for two short TDs last week in a 28-27 OT win over Danville (extended highlights), and he blocked the extra point in overtime to set up the victory. Jackson completed a 9-yard TD toss to senior TE Anthony Spurling, who has made a major impact the past two weeks after recovering from a (preseason) broken ankle. Spurling's blocking helped clear the way for 483 rushing yards two weeks ago in a 12-point win over Conway Christian. Last week, Mount Ida ran for just 270 yards at Danville, led by junior RB Cade Helms (1,344 yards, 11 TDs) with 106 yards. Sophomore RB Jonathan Lagrange (1,208 yards, 23 TDs) managed 54 yards and a TD. Mount Ida's defense, led by Helms at linebacker, was not the first to have difficulty slowing down two-time all-state Danville QB Jake Madding (237 rushing yards). Camden Harmony Grove presents more big-play weapons in senior fullback Jordan Hicks, senior QB Nathan Whitley, junior RB Jace Garcia and sophomore WR Kentrell Hill. Hicks topped 1,000 yards for the season last week at Cross County where he carried 18 times for 108 yards, scored on the first play from scrimmage, returned a kickoff 84 yards for a TD, and caught a 78-yard pass on a hook and lateral with 40 seconds left to win the game 39-38. Harmony Grove led Cross County 24-0 after the first quarter but gave up chunks of passing yards (290 total) in the second half and trailed twice in the fourth quarter. Of the teams on Harmony Grove's schedule, Rison may most resemble Mount Ida, and Rison controlled the football 36 minutes, ran it 73 times for 301 yards and pulled out a 34-26 overtime win over Harmony Grove. Hicks, who was injured at midseason, was not a factor vs. Rison, rushing five times for 16 yards. Harmony Grove reaches the semifinals for the first time in school history. Mount Ida won the 2007 state title.
ENGLAND (9) at Hampton: See hootens.com Game of the Week.