No Small praise from Razorback coaches for their fearless fullback, senior co-captain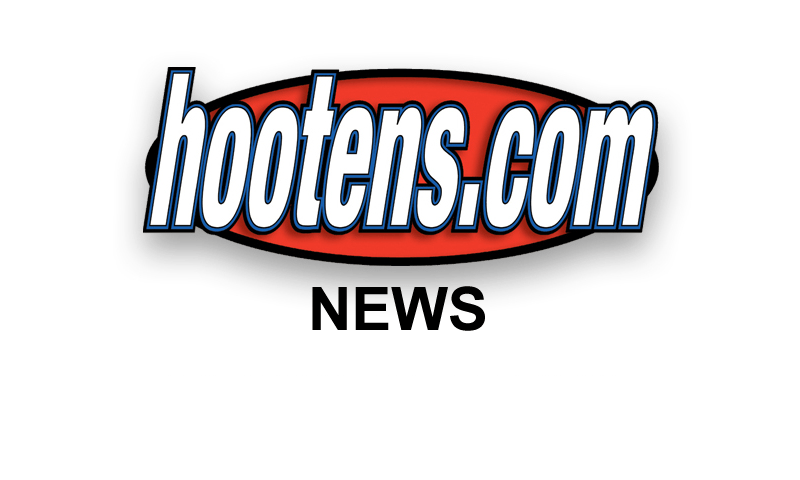 FAYETTEVILLE - Arkansas' fearless senior fullback laughed off one of the last media questions before his final game as a Razorback.
A young TV reporter Tuesday evening asked Kiero Small if he and the Hogs might feel intimidated going into Death Valley to play No. 15 LSU, a 24-point favorite in Friday's finale at Baton Rouge, La.
| | |
| --- | --- |
| | |
| | Sr FB Kiero Small |
"No! Come on man, you know me," Small replied smiling but firmly. "As a team, no. I don't think so. We've got a young team and sometimes that's not a great thing. But a young team also isn't really intimidated. They're just happy to be in a situation."

All three head coaches he played for at Arkansas felt happy about Small during the junior college transfer's 2011-2013 Razorback tenure.

Bobby Petrino raved about Small's contributions, clearing running paths and pass-blocking for the 2011 Razorbacks 11-2 run that included conquering Kansas State in the Cotton Bowl.

John L. Smith, the interim coach in 2012, marveled that Small volunteered to play both fullback and linebacker like he had in high school, prep school and junior college. Smith lamented Small's loss when his broken foot in practice between the first and second game lost him for the 2012 season when the Hogs ended up 4-8.

Bret Bielema, named Arkansas' coach last December, admitted Small's misfortune in 2012 was the new coach's good fortune in 2013 to have Small's eligibility restored.

And while these Hogs wallow 3-8 overall and 0-7 in the SEC headed into Friday's 1:30 p.m. CBS televised finale, Small has performed better than ever. His blocks lead running backs Alex Collins and Jonathan Williams into 998- and 842-yard rushing seasons with a game to play, while contributing 145 yards and two touchdowns himself. Small has caught 16 passes for another 107 yards and a TD.

Bielema will never forget his senior offensive co-captain even if Small never threw a block or gained a yard. For as the new coach took criticism, his senior fullback came by to check on him. "Kiero cares, man," Bielema said. "That tears me up."

Small said his coach turned the tables on concerns.

"You know those guys are great guys and they really want what's best for us and I hated the situation for him," Small said. "But he told me he gets to come back next year and I don't and he's going to be fine."

Among other reasons Bielema wants to turn around the Razorbacks is still to be at Arkansas if and when Small is ready to coach. "I hope he plays a long time in the NFL," Bielema said. "But I'll hire him in a heartbreak back here. I think he'll make a great coach."

Running backs coach Joel Thomas has grown to love the fullback he coached for the first time in Small's last year.

"I wIsh I had him every year he has been here, and I wish I had him everywhere I coached," Thomas said. "He's got a smile on his face and comes to work every day with a hard-hat lunch pail mentality. I am going to enjoy these last few days I have with him and any help he needs down the road I will be there to help him."

Both Bielema and Thomas think Small's next road will be in the NFL, though fewer NFL teams use a fullback.

"He brings a physicality to the game that not everybody does these days," Thomas said. "There's been enough interest. I can see something happening for him."

So does Bielema.

"I absolutely do" Bielema said. "I have had a number of NFL scouts ... they know I put two or three fullbacks in the NFL with my last job (Wisconsin) and they ask me where does he compare. I think he is on par with every one of those guys."

Small said: "It's my dream as a kid, and if it's meant to be, it's going to happen. If not I 'll find somewhere else in life to be successful."

Small graduates in December with a sociology degree and says he would like to coach, though preferably play in the NFL first.

Meanwhile, LSU awaits as does the Golden Boot annually awarded to the Arkansas vs. LSU winner. "We get to to do it one last time as seniors, and the seniors know it's a big game and we can win a trophy," Small said. "I just plan on going out with a bang."

The Razorbacks had a closed Wednesday practice, held their Fayetteville Thanksgiving dinner Wednesday night and fly Thursday to Baton Rouge.




"