Missouri at Arkansas: cold, rainy Friday could deliver low-scoring game Tigers need for upset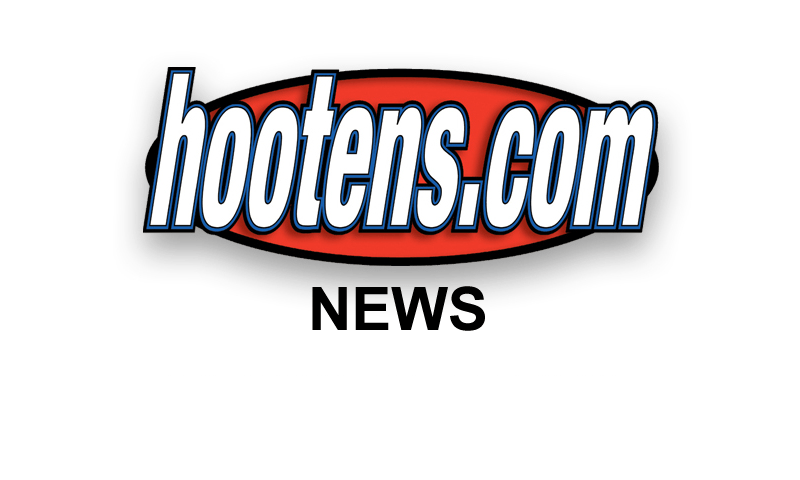 | | |
| --- | --- |
| | |
| | HOG hc BRET BIELEMA |
FAYETTEVILLE - Anticipate rain and emotions to pour Friday afternoon at Reynolds Razorback Stadium.
The Arkansas Razorbacks (6-5 overall and 4-3 in the SEC West) and the dethroned two-year SEC East champion Missouri Tigers (5-6, 1-6) clash here at 1:30 p.m. Friday with rain predicted for both teams' last SEC game of the season.
For Arkansas' small-but-vital senior class, led by record-setting fifth-year senior quarterback Brandon Allen, it marks their Senior Day farewell to Fayetteville. Bowl eligible, the Razorbacks will practice some in December, but they never will play a game here again.
Senior Day emotional pendulums swing from uplifting to draining. These Hogs rode the emotional pendulum full range last week, losing a wild 51-50 SEC game to the Mississippi State when the Bulldogs blocked a chip shot field goal with 39 seconds left.
The Tigers have played their last game in Columbia, Mo., their campus site that was subjected to racial protests (with the football team's support) and the ultimate removal of the University of Missouri president and chancellor.
No sooner were the protest signs put away than Gary Pinkel, Mizzou's head coach for 15 years and revered by his team for his support of their campus issues, announced his retirement effective at season's end.
Pinkel was diagnosed last spring with non-Hodgkins lymphoma. Much as he loves coaching, he says it's time to take care of his health and spend time with his family.
Unless the Tigers win Friday to gain bowl eligibility, it will be Pinkel's final game.
If he weren't coaching from the opposite sideline, Arkansas coach Bret Bielema said he would root for Pinkel to coach a bowl beyond Friday.
"Absolutely," Bielema said. "I think Coach Pinkel probably has that (support) from a lot of coaches because he's a very genuine guy. Very self-made. Everything he's gotten he's gotten on his own. His tradition, his history, his background, being with Don James (the deceased University of Washington coaching icon whom Pinkel eulogized). Pretty cool."
It's Bielema's task to better his Razorbacks at Missouri's expense, and strictly comparing offenses, he should succeed.
A November offensive juggernaut, Arkansas ranks third in SEC total offense while Mizzou is last at 14th.
The Razorbacks are 14-point favorites. Tough odds for the Tigers, who have exceeded 13 points once in seven SEC games, a 24-10 victory over South Carolina
Their 20-13 non-conference victory over Brigham Young on Nov. 14 in Kansas City marks their offensive zenith since opening September by defeating Southeast Missouri State and Arkansas State, 34-3 and 27-20.
Mizzou struggled offensively even with the veteran Maty Mauk quarterbacking before his season-ending suspension. It's been difficult for freshman Drew Lock, who has completed 120 for 236 passing for 1,239 yards and four touchdowns with seven interceptions. Mizzou does not have a running back netting 500 yards.
In contrast, Brandon Allen has completed 213 of 327 passes for 3,023 yards and 29 TDs with six INTs, while junior running back Alex Collins has netted 1,262 yards and 14 TDs on 218 carries.
However, the story reverses for the defenses.
Led by linebacker Kentrell Brothers, the national leader with an astounding 140 tackles, and a defensive line that "keeps the linebackers clean to make the play," Arkansas offensive line coach Sam Pittman said, the Tigers have only allowed 166 points scored in 11 games.
Arkansas has allowed 330 points in 11 games.
"A very, very tough defense," Brandon Allen said of Mizzou. "They do a great job stopping the run and defending the pass. We're going to have to have our best effort offensively to put up points."
Heavy rain would seem an additional hurdle for Arkansas to achieve the high-scoring offensive it prefers compared to the low-scoring defensive battle Missouri craves.
Of course, a 28-degree freeze couldn't stop Allen and Mississippi State's Dak Prescott from quarterbacking 101 points between them last week.
But neither quarterbacked against a defense as stout as Missouri's.
"