Playoff teams embrace opportunity to navigate challenging Thanksgiving week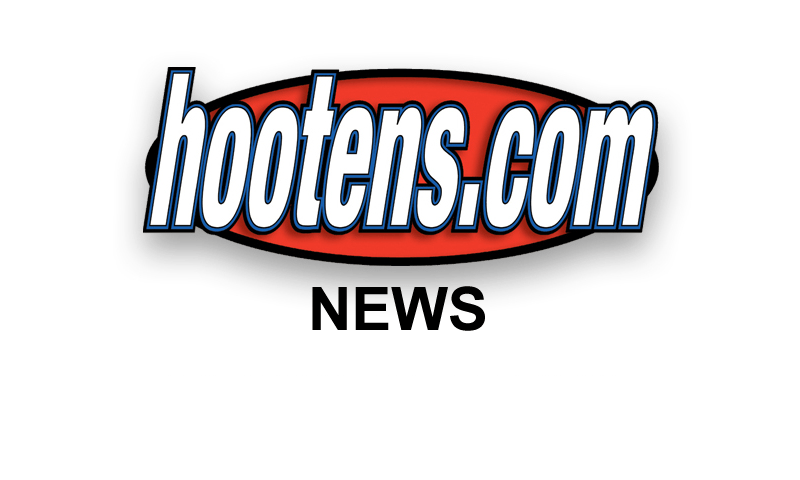 Shiloh players begin to celebrate their
14-7 win last week at Pocahontas.


Shiloh Saints Football



Following last week's 14-7 win at Pocahontas, Shiloh Christian coach Jeff Conaway jubilantly told his players he was glad to have Doughnuts and Dad's on Thanksgiving morning, when the coach buys doughnuts for players and their fathers after the Saints conduct an early Thanksgiving practice.
But Shiloh Christian's first-year coach realized something didn't connect by the blank stares most players gave him. "It hit me," the former Saints assistant coach says, "that we haven't practiced on Thanksgiving in four years. These guys don't know what it's about."
That's not the only tradition Conaway is bringing back to the Saints. They'll have a bonfire at Champions Stadium on Thanksgiving night.
"When I was here before (with former coach Josh Floyd), we expected to eat doughnuts on Thanksgiving morning and have a bonfire that night," the coach says. "But it's foreign to these guys and most of the parents."
Conaway isn't the only coach getting players accustomed to practicing during a time reserved family and feasts. Almost half of the school's in the state are out all week, and every school dismisses by Tuesday afternoon for an extended break, leaving school grounds and the practice field a lonely place.
Warren travels to Shiloh Christian for a quarterfinal showdown on Friday. The Lumberjacks, in the quarterfinals for the eighth time in the past 14 seasons, practice Thanksgiving morning then leave Bradley County at 9 a.m. Friday. "We'll break the trip up, get off the bus a few times to stretch our legs," Warren coach Bo Hembree says.
The Clinton Yellow Jackets beat Class 4A No. 1 Dollarway 21-20 last week, advancing to the quarterfinals for the first time in school history. Clinton coach Chris Dufrene assisted at Louisiana small school power Springhill four years before moving to Clinton almost two decades ago. But Dufrene distinctly remembers practicing every Thanksgiving in Louisiana. "It was expected," the coach says.
Clinton attended school Monday and Tuesday, making the holiday practice schedule more palatable to the hungry Yellow Jackets. They practiced Wednesday morning, and Dufrene plans to give them the entire day off Thursday. They'll go through a walk through Friday morning before eating breakfast provided by a local church. Clinton players stay at the field house and get ready to travel in the afternoon for their quarterfinal game at Malvern.
"This is something I've wanted to do here for 19 years," Dufrene says. "It's something the kids and community can remember."
While Clinton preps for unchartered territory, the opposite side of the Class 4A bracket features a team synonymous with Thanksgiving week practice. The Nashville Scrappers are practicing during Thanksgiving for the 20th time in the past 22 years. Nashville plays host this week to undefeated Dardanelle.
Nashville doesn't have school during the week, so the Scrappers attend meetings and practice during the mornings on Monday and Wednesday. They practice twice on Tuesday (10 a.m. and 6 p.m.), the latter followed by a cookout. Former Scrappers who are in town for the holiday will venture to the Stadium Thursday morning to reminisce and watch a brief practice at 8 a.m.
After sleeping off the trytophan, the Scrappers devote Friday to football, arriving at the field house at 10:00 a.m. "We'll eat two or three times and have some activity to do," Coach Billy Dawson. "We might go bowling or watch a movie. In mid-afternoon, we'll turn our attention to Dardanelle. Our kids know the drill. We don't want it any other way."
Dardanelle is in the quarterfinals for only the third time in school history. "It's new to us, but we'll try to keep the routine as regular as possible," says Josh Price, who led the Sand Lizards to the 2007 quarterfinals in his first season as coach.
The Benton Panthers, ranked No. 1 in Class 6A, return to the semifinals for the first time in 25 years. Benton students are out of school all week, so coach Scott Neathery elected to conduct afternoon practice for three days. They'll go through a light workout Thursday at 7:45 a.m., eat a team breakfast at 9 a.m. and dismiss for the rest of the day. The Panthers reconvene for a light practice at 10:00 a.m. Friday and arrive at the field house for their regular game day routine at 1:30 p.m. "We are trying to keep it as normal as we can," Neathery says.
Jonesboro, making its fourth straight semifinal appearance, plays host to Pine Bluff in the other Class 6A semifinal. The Jonesboro school district doesn't go to school this week. The Hurricane practiced at 11 a.m. three days and at 9 a.m. on Thanksgiving. Players gather at the field house for practice, film and food at 11 a.m. on Friday. "We try to practice as normal as possible," Coach Randy Coleman says.
North Little Rock returns to the semifinals for the fifth time in six years. The district dismisses school all week, but Coach Brad Bolding tries to keep them in rhythm with four-hour practice sessions starting at 2 p.m. on Mon., Tue., and Wed. They conduct a light practice from 8-9:30 a.m. Thursday morning. Players come in at 10 a.m. Friday. "We feed them twice, watch college football and have scheduled meetings during the day," Bolding says.
Down in Class 2A, Cross County plays host to old rival McCrory in a quarterfinal matchup. The Thunderbirds attended school Monday and Tuesday, "so it was normal for two days," Coach Steve Williams says. The coach allowed players to select practice time on Wednesday (10 a.m.-noon). Williams gives coaches and players Thanksgiving Day off. They gather at the field house at 1:30 p.m. Friday for a walk through. "This is the third time we've been to the quarterfinals (1-1 record), and we've never practiced on Thanksgiving," Williams says. "It doesn't matter. If you don't know the plays and your assignments by now, then one practice isn't going to make a difference."
Cross County players enjoy a community pep rally at 3 p.m. Friday after their practice, then eat a pregame meal 3:30. "After that, it's standard game day operations," Williams says.
"