Hogs: Bielema, Chaney reveal little about starting QB vs. Mizzou & its tall secondary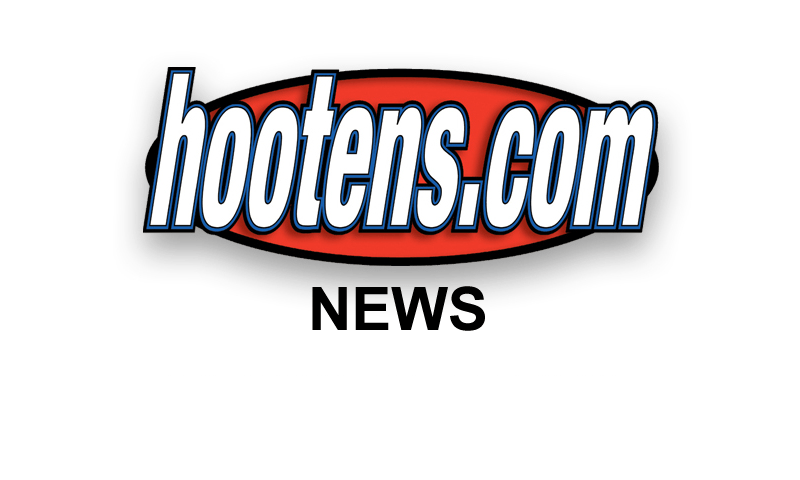 | | |
| --- | --- |
| | |
| | ARKANSAS HC BRET BIELEMA |
FAYETTEVILLE - Arkansas head coach Bret Bielema revealed more Tuesday about quarterback Brandon Allen's playing status for Friday's SEC finale at Missouri than offensive coordinator Jim Chaney did after Wednesday's practice.

Redshirt freshman QB Austin Allen, the backup and brother of fourth-year junior starting QB Brandon Allen, played the remainder of last week's 30-0 victory over then-No. 8 Ole Miss after Brandon Allen exited with a hip injury and the Hogs up 17-0.

Bielema tweeted on Tuesday's Twitter, "Was good to have our Hogs back healthy and watch Brandon Allen run around and throw today."

On Wednesday weekly SEC teleconference, Bielema was asked if Brandon Allen would work with the first-team offense during Wednesday afternoon's closed practice, the last workout here other than a brief closed one Thursday. The Razorbacks (6-5, 2-5 in the SEC West) then travel to Columbia, Mo., for Friday's 1:30 pm. regular-season finale against the SEC East leading Missouri Tigers (9-2, 6-1).

"Yeah, he did yesterday actually," Bielema said. "He got out and looked pretty good. Ran around. That kid's been getting treatment non-stop since the injury happened last Saturday. As we all know, Brandon's a very tough customer, and he threw the ball fairly well. We didn't really want to try to re-aggravate anything, just wanted to let him heal up and get to where he needs to be. With that being said, Austin continued to move forward. All the QBs we've been rotating through there have done a nice job and hopefully whoever gets in there Saturday will be able to execute the plan."

CHANEY STOIC
Chaney stayed stoic after Wednesday's practice about Brandon Allen, even when prodded that Bielema had tweeted about Brandon and answered a question about Brandon on the teleconference.

"Did he? Chaney replied to a quote of Bielema's tweet. "Good. I am glad he put that out. I have no comment on the quarterback unless you talk to Bret about it."

Chaney did comment on Austin Allen's progress.

"Austin has done a good job," Chaney said. "Austin knows what the game plan is and how we are trying to approach the football game. He understands it. If he has to play, I expect him to play well as we do all of our backup football players."

AUSTIN AN OLDER YOUNGSTER
The Allen brothers, all-state QBs at Fayetteville High, have grown up around the Razorbacks as the sons of Bobby Allen, an Arkansas defensive coach under Houston Nutt, Bobby Petrino and John L. Smith from 1998-2012 and now the Razorbacks director of high school relations.

Barry Lunney Jr., the tight ends coach Bielema hired in 2013 and a former Razorback QB, is familiar with the Allen brothers from being the offensive coordinator at Bentonville, rival to Fayetteville High. Lunney said Austin Allen has always seemed a part of the Razorbacks landscape.

Austin committed to the John L. Smith regime before officially signing with Bielema in February 2013.

"He's been around us a long time," Lunney said. "Somebody the other day reminded me that he is a freshman, and I had to figure it up that 'Yeah, he is with the redshirt year, but it feels like he has been around here longer than that. If he has to play, we are very comfortable with that."

Lunney presumes Austin would be at ease, too, after his first real game on the line experience last Saturday.

"Invaluable," Lunney said. "Just for him moving forward he will be able to draw on that whether it's this week, next year or a year down. There is nothing like doing well in a game when it's meaningful minutes and it's a quality opponent. You can grow from that and hopefully he has done that."

DERBY LIMBO
Like Brandon Allen, the projected availability of tight end AJ Derby (bruised knee against Ole Miss) might stay in official limbo right up to Friday's kickoff.

Jeremy Sprinkle and Alex Voelzke, playing plenty as Bielema utilizes multiple tight ends even with Hunter Henry and Derby as mainstays, will increase their workload if Derby can't play.

TALL TIGERS LOOMING
Arkansas' secondary has played incredibly, posting consecutive SEC shutouts (17-0 and 30-0 over LSU and Ole Miss), but it literally faces a big challenge from Missouri receivers.

"They are big," Arkansas defensive backfield coach Clay Jennings said. "Darius (White) is 6-4, (Bud) Sasser is 6-2, 220 pounds. (Jimmie) Hunt is 6-2, 200-plus pounds. When those big guys get to the secondary, they start looking like Shaquille O'Neal playing basketball."

Missouri's QB can look long for a long time.

"Maty Mauk (Mizzou's quarterback) does a great job extending plays," Jennings said. " We have to keep balls in front of us and understand that that play is not over until the echo of the whistle."




"