Class 2A - Week 13 - 2013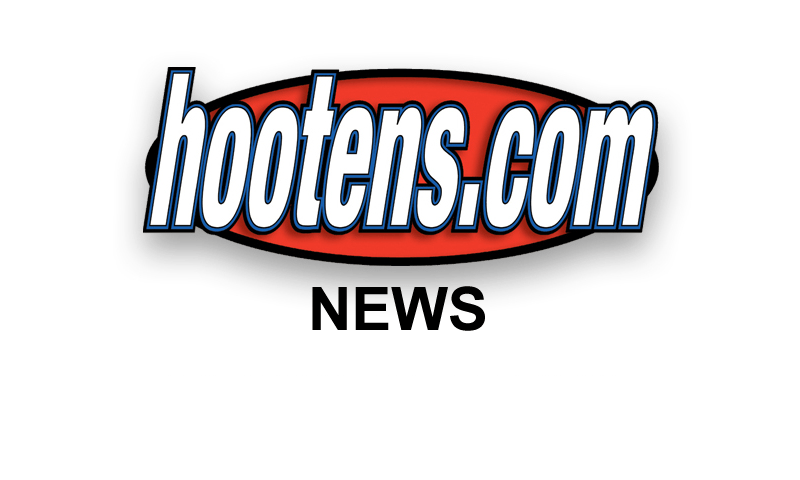 Hootens.com Rankings
Class 2A, Week 13, 2013
Copyright Hooten Publishing, Inc.
1. Junction City (10-0)
2. Bearden (9-2)
3. Gurdon (10-2)
4. E. Poinsett County (12-0)
5. Des Arc (9-2)
6. Carlisle (11-1)
7. Rison (9-3)
8. Strong (8-4)
9. Dierks (11-1)
10. Hector (11-1)
11. Hazen (8-4)
12. Mount Ida (8-3)
13. England (7-5)
14. McCrory (6-4)
15. Magnet Cove (8-3-1)
16. Conway Christian (6-6)
17. Marked Tree (6-5)
18. Walnut Ridge (6-5)
19. Salem (5-6)
20. Murfreesboro (5-6)
21. Mineral Springs (3-7)
22. Spring Hill (5-6)
23. Parkers Chapel (4-7)
24. Cutter M. Star (7-4)
25. Cross County (5-5)
26. Brinkley (4-8)
27. Magazine (8-3)
28. Bigelow (4-7)
29. Mountainburg (6-5)
30. Augusta (4-6)
31. Foreman (2-7)
32. Woodlawn (3-6)
33. Lafayette County (2-7)
34. Hackett (5-6)
35. Hampton (3-7)
36. Poyen (2-8)
37. Union Christian (5-5)
38. Quitman (2-8)
39. Palestine-Wheatley (3-6)
40. J.C. Westside (3-7)
41. Hermitage (2-8)
42. Cedar Ridge (1-9)
43. Clarendon (1-9)
44. Decatur (2-8)
45. Western Yell County (2-8)
46. Marvell (1-9)
47. Hartford (1-9)
48. Mountain Pine (0-10)
HOOTENS.COM 2A GAME OF THE WEEK
No. 8 Strong at No. 5 Des Arc
Des Arc, led by senior LB Danerryen Spencer (144 tackles, four INTs), tightened its defense the past month, battering Des Arc 20-14 Week 9 and shutting out Hazen 8-0 Week 10 to claim its first outright 6-2A title since 2008. Fellow senior LB Brad Childers has 69 tackles, followed by senior CB Andrew Childers (58 tackles), and senior LB Jalen Holloway (57 tackles). Holloway has rushed for a team-high 840 yards (7.6 ypc) and passed for another 401 yards and six TDs with two interceptions. Senior Zac DeVore has rushed for 637 yards (5.8 ypc) and five TDs, and junior Tyler Hill has carried 47 times for 443 yards and four TDs. Hill leads the Eagles with seven receptions for 111 yards. Des Arc's offensive line averages 281 pounds per man, including pulling guard Colton Goodman at 215 pounds.
Coaches in the 8-2A say No. 8 Strong's overall team size and speed cannot be matched in 2A football. The Strong defensive front features senior end and sack leader Jeremy Meshell (6-3, 200), junior end Devante Lovett (6-5, 285) and senior interior linemen Luke Fife (6-2, 300), Micah Ellison (6-1, 285) and Desmond Warren (5-8, 275). Senior J.P. linebacker Black paces the Bulldogs in tackles, while senior Tevion Hicks is the shutdown cornerback. Led by Lovett at offensive tackle, Hicks has topped 1,000 yards rushing this season. Two weeks ago at Spring Hill, Hicks took direct snaps and rushed for 104 yards and three TDs on just 10 carries. Last week, Hicks ran 14 times for 136 yards at Dierks behind Lovett, who lined up as a blocking back. The 285-pound Lovett, with 5.0 speed, has actually rushed for more than 200 yards. Senior RB Antonio Green has rushed for more than 800 yards. Strong head coach Johnny Jackson, who was watching film with players Monday morning, calls Thanksgiving week "distraction-free." Strong-Huttig Schools are closed all week. "It's a great advantage for us, and being on the road again is a wonderful feeling," Jackson said. "These guys love to be together, go on a trip, watch a good movie, go out to eat and pull up to the stadium an hour or two before game time."
LAST WEEK
Hootens.com correctly picked six of eight games (75 percent) involving Class 2A teams. Hootens.com has picked 238 of 294 (81 percent) for the season.
WEEK 13 PLAYOFF PREDICTIONS (favored team in ALL CAPS followed by point spread)
TOP HALF OF BRACKET
Strong at DES ARC (2): See 2A Game of the Week. Watch highlights of Des Arc's Week 10 win over Hazen here.
BEARDEN (9) at E. Poinsett County: These two last met in the 2011 quarterfinals at Lepanto where EPC took advantage of seven Bearden turnovers to win 12-6. This season, senior Byron Scales (149 tackles) paces an EPC defense that allows just 213 yards and 15 ppg. The Warriors held Hazen last week to 222 yards, limiting Hazen senior QB Gage Johnson to minus-2 yards rushing and 0 passing yards. Senior DE Paul Pilgrim terrorized Hazen with 14 tackles, including five tackles for loss and a sack. Senior RB Trevor McDaniel (1,236 yards & 14 TDs) has topped 100 yards five weeks in a row. He paces an offense that averages 391 yards and 43 ppg. No. 2 Bearden shut out Hackett 46-0 and Mount Ida 39-0 in the playoffs. Senior NG Darwin Parham (17 stops), junior LB Jameko Lowe (17 tackles) and junior Justin Horstkamp (15 tackles) played well last week vs. Mount Ida. But for the first time in a month, junior QB Jamond Young did not pass for 200 yards. Young passed for 196 yards and and two TDs and ran for another 130 yards and two TDs. The University of Arkansas inquired about Young last week. For two consecutive weeks senior and leading receiver Quentin Wilson has caught three passes for two TDs. Wilson caught three balls for 130 yards and two scores vs. Hackett. Last week, Wilson snagged three passes for 88 yards and two scores. UA-Monticello is looking at Wilson and Parham. Senior center Jesse Hawkins (6-1, 260) has emerged into a college prospect. Watch highlights of Bearden's Week 9 loss to Gurdon here and highlights of EPC's Week 10 win over Marked Tree here.

BOTTOM HALF OF BRACKET
Hector at JUNCTION CITY (28): Coach David Carpenter told the El Dorado News-Times that the three weeks off (Week 10 open date and Week 11 bye) "was a killer. You could tell the whole game we'd been off for three weeks." That's not good news for opponents standing between the Dragons and their third consecutive state title. Junction City committed just one turnover Friday in wet conditions, and junior RB Jaqwis Dancy (1,153 yards & 13 TDs) seemed to skate past Gurdon defenders in a 25-6 win. Dancy took two of his first four touches of the game for TDs of 59 and 64 yards. Dancy carried 26 times for 249 yards and three TDs as Air Junction narrowed its splits and ran the football out of the I formation. Junction City held Gurdon to 216 rushing yards on 50 attempts and allowed just one pass for 34 yards. Junior LB Josh Armstrong collected 20 tackles, bringing his season total to 149, a Junction City single-season record. Junction City has reached the state quarterfinals for the 13th time in the past 15 years. No. 10 Hector (4-2A champion) whipped England 56-14 last week, rolling up 442 yards while holding the Lions to 276 yards. Hector held 8-2A member Parkers Chapel to 196 yards two weeks ago in a 14-13 win. Junction City defeated Parkers Chapel 49-0 Week 8. Hector head coach Mark Taylor praised the play of his defense for turning back England inside the Hector 10-yard line just before halftime. He also lauded the offensive line and senior Karson Lee (5-8, 270) for opening running lanes for senior RB Gus Nichols (1,295 yards, 31 TDs), who carried 16 times for 145 yards and three TDs. Freshman QB Tanner Gaines completed four of nine passes for 60 yards and ran for another 82 yards. Watch highlights of Junction City's Week 12 win over Gurdon here and highlights of Hector's Week 11 win over Parkers Chapel here.
Rison at CARLISLE (1): Welcome to smashmouth central. Rison statistician Stan Sadler has Rison (36.2 ppg) rushing for 4,066 yards this year on 657 attempts (6.2 ypc). The Wildcats allow just 2.7 yards per rushing attempt. No. 7 Rison rushed for 224 yards Week 8 in a 28-20 loss to No. 2 Bearden. It ran 70 times Week 9 for 338 yards in a 30-24 win over No. 8 Strong. The Wildcats rushed 54 times Week 10 for 241 yards in a 41-33 win over Hampton. Senior Jokenzie Broughton paces Rison with 1,246 yards and 18 TDs. Senior QB Nathan Wilson (758 rushing yards) has completed 17 of 47 passes this season for 362 yards. Senior Zuntario Oliver (887 rushing yards, 10 TDs) is playing with his broken hand in a cast. Sophomore Bryson Marks has 530 yards. Rison's defense, where multiple sophomores have played, allows 206 yards and 18.5 ppg. Carlisle counters with senior RBs Deron Ricks (1,590 yards, 18 TDs) and Bo Weddle (1,104 yards, 21 TDs). Junior QB Chase Brazeal has managed games well in place of injured senior QB Austin Reed (knee). Senior twin Braden Reed gets practice reps at QB but has stayed at receiver the past month. Braden Reed leads Carlisle with 15 receptions for 411 yards and six TDs. Weddle paces the Bison defense with 102 tackles. Carlisle allows 190 yards and 10.8 ppg. Watch highlights of Carlisle's Week 12 win over Conway Christian here and highlights of Rison's Week 8 loss to Bearden here.