Class 5A - Week 14 - 2012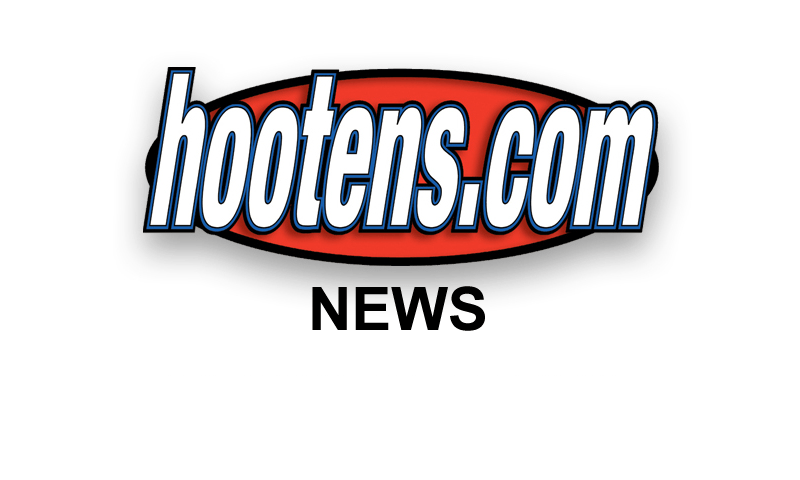 Hootens.com Rankings
Class 5A, Week 14, 2012
Copyright Hooten Publishing, Inc.
1. Camden Fairview (13-0)
2. Batesville (10-3)
3. Wynne (11-1)
4. Pulaski Academy (10-3)
5. Greenbrier (11-1)
6. White Hall (9-2)
7. Morrilton (8-3)
8. Alma (7-5)
9. Vilonia (6-4)
10. Mills (7-4)
11. HS Lakeside (6-5)
12. Watson Chapel (6-5)
13. Jacksonville (6-5)
14. Sylvan Hills (5-6)
15. Forrest City (6-5)
16. Hot Springs (5-5)
17. Hope (4-6)
18. Shiloh Christian (4-6)
19. Beebe (3-8)
20. LR McClellan (3-7)
21. Nettleton (4-6)
22. LR Christian (3-5)
23. Greene County Tech (3-7)
24. Paragould (3-7)
25. Harrison (2-8)
26. Blytheville (3-7)
27. Huntsville (3-7)
28. De Queen (2-8)
29. West Helena (2-8)
30. Clarksville (1-9)
31. Magnolia (0-10)
32. North Pulaski (1-8)
STATE CHAMPIONSHIP GAME
No. 2 Batesville vs. No. 1 Camden Fairview
These teams have never played, but they've combined to finish as state runner-up the past three seasons (Batesville last fall and Camden Fairview in 2009-2010).
Batesville's journey to the 2012 title game got clouded after five returning starters transferred in the spring. The Pioneers lost two of their opening three games, but rallied to win nine of the past 10, including consecutive road playoff victories over pass-heavy Greenbrier 38-21 and Pulaski Academy 40-21. "Don't count us out just yet," Coach Dave King said. "This group has faced and overcome a lot of adversity." Batesville's 17 seniors have played for team's who've gone 33-7 the past three seasons.
The Pioneers controlled the line of scrimmage against Greenbrier and Pulaski Academy, wearing down the finesse teams in the fourth quarter. They recovered all four Pulaski Academy onside kick attempts and stopped seven of eight Bruin fourth-down tries. Senior linebacker Javier Rodriguez and his brother, junior Joey Rodriguez, top Batesville's tackle chart. Javier didn't practice Tuesday or Wednesday last week while recovering from a stomach virus, "but he played the game of his life on Friday," King said. Javier Rodriguez and junior lineman Brett Bell harassed Pulaski Academy's QB, registering six sacks and forcing numerous hurries. Senior defensive tackle Drew Moore (5-11, 200) and noseguard Luis Guzman (5-7, 250) stonewall offensive linemen with quickness and strength.
Although Batesville's defense gets most of the praise, the Pioneers average 36 points per game. Senior quarterback Jacob Hardin rarely makes mistakes or bad plays, King says. Hardin zipped a critical two-point conversion pass at Pulaski Academy a week ago. Batesville's top running back Phillip Archuleta got injured in the second quarter last week, forcing Joey Rodriguez (144 yards, four TDs) to play both ways. Archuleta (ankle injury) could return this week. The strongside of Batesville offensive line "is as good as we've ever had," the coach said. Senior tight end Jonathan Hendrix (6-2, 235) catches passes and doubles as a punishing blocker. Senior tackle James Trotter (6-4, 290), junior guard Jacob Lawrence (6-2, 240) and junior center Ryan Sanders (5-9, 220) punish defenders with aggressive blocks. Sanders was injured last week but should return for the title game.
Camden Fairview (27 seniors) has won four straight conference titles and 46 games in that span. The Cardinals closest contest was an eight-point triumph over Watson Chapel Week 10 and two TD victories each of the past two weeks over Alma (42-28) and Wynne (34-21). The Cardinal defense allows 10.8 points a game. Senior linebacker Aaron Wynn has already broken his own school record with 164 tackles (24 tackles for loss) this season. Senior interior defensive lineman Mckinze James (129 tackles, 21 tackles for loss and 11 sacks) and junior end Jordan Elliott (101 tackles, 26 tackles for loss and 14 sacks) consistently make plays.
The Cardinals average 46 points per game. Junior QB Matthew Ollison completes 135 of 189 passes (72 percent) for 2,316 yards and 31 TDs with just two interceptions. Wynne's defense focused on stopping junior Braxton Hoof (45 catches, 795 yards and 12 TDs this year) and Deion Holliman (33 catches, 627 yards and nine scores) last week, allowing sophomore Cornelius Page to snag five passes for 92 yards and rush six times for 48 yards. Page has 296 yards receiving and three scores this fall. "We don't have just one guy who'll put up huge stats each week," Coach Buck James said. "Any of the five guys we put out there, if we can get them in space, we expect them to score." Fairview's offensive line continues playing well, the coach said.
QUOTEABLES
Batesville coach Dave King: "People have made so much of the kids who aren't here playing this year, and that's a disservice to the kids who are here. Even without some of the guys we thought would be here, this group has gotten better every week. They expected to be here playing for a state title."
Camden Fairview coach Buck James: "I think this game could be a push. It's even as far as the line of scrimmage goes. They are bigger than we are, but we have a speed advantage. What they do is grind the ball, break the line of scrimmage and go."
LAST WEEK
Hootens.com correctly predicted one of two semifinal games. For the season, Hootens.com has correctly predicted 174 of 210 games (83 percent).
WEEK 14 PREDICTIONS (favored team in ALL CAPS followed by point spread)
Batesville vs. CAMDEN FAIRVIEW (7): See Hootens.com Class 5A Game of the Week.