Class 4A - Week 14 - 2012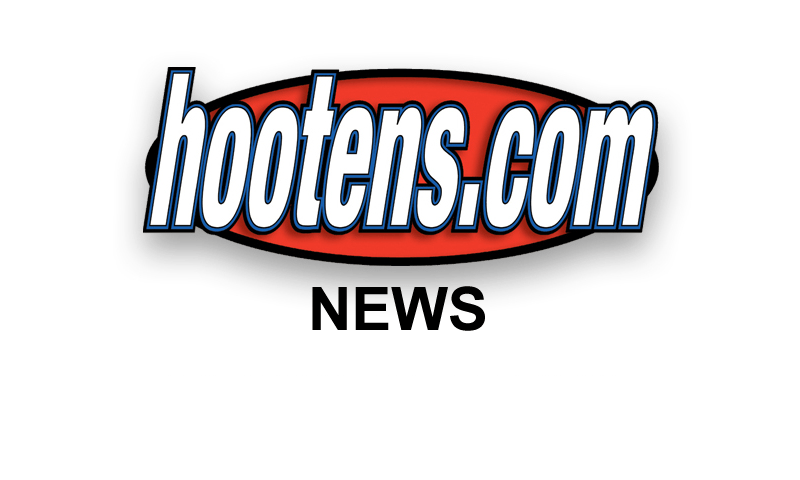 Hootens.com Rankings
Class 4A, Week 14, 2012
Copyright Hooten Publishing, Inc.
1. Stuttgart (11-1)
2. Prairie Grove (12-0)
3. Highland (13-0)
4. Ozark (11-2)
5. Nashville (10-3)
6. Dollarway (10-2)
7. Pottsville (10-2)
8. Warren (9-4)
9. Booneville (8-4)
10. Malvern (9-3)
11. Heber Springs (7-5)
12. Pea Ridge (10-2)
13. Dardanelle (9-3)
14. CAC (7-4)
15. Newport (8-4)
16. Mena (6-6)
17. Arkadelphia (9-2)
18. Farmington (7-4)
19. Lonoke (6-5)
20. Valley View (7-4)
21. Star City (8-3)
22. Hamburg (6-5)
23. Monticello (5-6)
24. Gosnell (5-6)
25. Gravette (4-7)
26. Maumelle (4-7)
27. Pocahontas (7-4)
28. Crossett (4-7)
29. Arkansas Baptist (3-7-1)
30. Dumas (3-7)
31. Lincoln (5-5)
32. Ashdown (3-7)
33. Bauxite (2-8)
34. Southside Batesville (4-5-1)
35. Jonesboro Westside (4-6)
36. Subiaco Academy (4-6)
37. Clinton (2-8)
38. Cave City (2-7-1)
39. Pulaski Robinson (2-8)
40. Dover (1-9)
41. Gentry (2-8)
42. DeWitt (1-9)
43. Berryville (1-8)
44. Brookland (3-6)
45. Lake Village (1-9)
46. Trumann (0-10)
47. Waldron (0-10)
48. Marianna (0-9)
HOOTENS.COM GAME OF THE WEEK
No. 2 Prairie Grove at No. 1 Stuttgart
This is the first meeting between these teams. Prairie Grove returns to the semifinals for the second time in school history and the first since losing at Rivercrest 46-14 in 2003. Stuttgart plays in the semifinals for the 13th time since the modern-era playoff system began in 1969, but for the first since losing to Warren 35-0 in 2006. The Ricebirds have won 35 playoff games, four state titles and finished as runner-up twice, compared to 14 playoff wins for Prairie Grove.
Undefeated Prairie Grove won the 1-4A title this year, its first since 2006, with a stingy defense (7.5 points per game) and big-play offense. The Tigers shutout seven opponents this season, held Lincoln to a safety and Ozark to only one touchdown. "You can't just pick one guy from our defense," Prairie Grove coach Danny Abshier said. "Each week another guy shows up doing something big." Prairie Grove features 18 seniors, but junior Brandon Nodier tops the tackle chart. Senior noseguard Jared Murphy (6-3, 250) and senior inside linebacker Jacob Kahl (5-9, 210) rarely make mistakes, while senior cornerback Jon Halbert (5-7, 165) has intercepted 11 passes this fall. Halbert returned interceptions for TDs against Ozark (62 yards) in Week 4 and Berryville (35 yards in Week 7). He swiped four interceptions at Pea Ridge in Week 8 and two against Crossett in the first round of the playoffs.
The Tiger Wing T revolves around senior quarterback Cooper Winters (6-1, 180), senior halfback Colby Elkins (5-10, 165) and senior fullback Weston Bartholomew (5-6, 170). Bartholomew has rushed for more than 1,000 yards this season, while Winters provides a threat with his arm strength and quick feet. Elkins returned an onside kick 50 yards for the clinching TD in last week's 41-34 victory over Nashville.
Stuttgart, with 18 seniors on its roster, won its opening eight games of the year before losing to Lonoke 28-7. "We didn't handle things well after beating Dollarway (24-14 in Week 8)," Stuttgart coach Billy Elmore said. "That Lonoke loss was what we needed. I don't think we would be as good of a team now if we hadn't lost." Stuttgart senior dual-threat QB Dontrell Brown has more than 2,000 yards offense this fall, including more than 1,000 yards rushing. Junior Tyler Luster ran in four TDs in Stuttgart's 54-0 win over Dardanelle in the second round of the playoffs. Senior Dre'lon Ice assists in the running attack and plays inside receiver. Senior linebacker Waymon Johnson paces the Ricebirds in tackles. "He goes sideline-to-sideline," Elmore said.
OTHER SEMIFINAL GAME
No. 4 Ozark at No. 3 Highland
These teams play for the first time since Highland beat Ozark 31-17 in the second round in 1999 (also beat Ozark in the regular-season), when the Rebels played eventual state champion McGehee closer than any opponent (19-14 quarterfinal loss). Highland returns to the semifinals for the time since winning the 1981 state title.
Undefeated Highland (13-0) has its best record in school history. The Rebels beat Arkansas Baptist, Dollarway and Heber Springs by an average of 41-12 in the playoffs. Senior quarterback Sterling Stowers has rushed for 1,735 yards and passed for 1,687 yards this fall, while senior Jordan Brewer has rushed for almost 1,500 yards. Sophomore playmaker Avery Johnson has 701 yards receiving and 450 yards rushing. Senior linebacker Carr Hill paces the Rebels with 170 tackles this fall, averaging 13 stops in the playoffs. Senior cornerback Michael Copeland plucked three interceptions in the second round against Dollarway, and senior defensive end Quinton Maag controls the line of scrimmage.
Ozark hasn't been to the semifinals since beating two-time defending state champion Fordyce by two points in 1992. Ozark features 26 seniors and most contribute weekly. "This is the most relaxed group of kids I've ever coached," Ozark coach Jeremie Burns said. "Our guys are focused and executing well." The Hillbillies applied the 35-point sportsmanship rule on rival Booneville last week, winning 35-14. Senior quarterback Jonathon McKenzie has more than 2,000 total yards this season. McKenzie threw for a pair of TDs and ran for another a week ago. Senior Toby Richard, who was limited two months in the regular-season by a separated shoulder, caught two TD passes last week. Senior linebackers Ethan Hawkins and Brandon Brokeshoulder pace the Hillbillies in tackles.
LAST WEEK
Hootens.com correctly predicted three of four quarterfinal games. For the season, Hootens.com has correctly predicted 265 of 314 games (84 percent).
WEEK 14 PREDICTIONS (favored team in ALL CAPS followed by point spread)
Ozark at HIGHLAND (3): See Hootens.com Game of the Week.
Prairie Grove at STUTTGART (2): See Other Semifinal Game.