Hogs vs. Mizzou: Just a little D could mean a W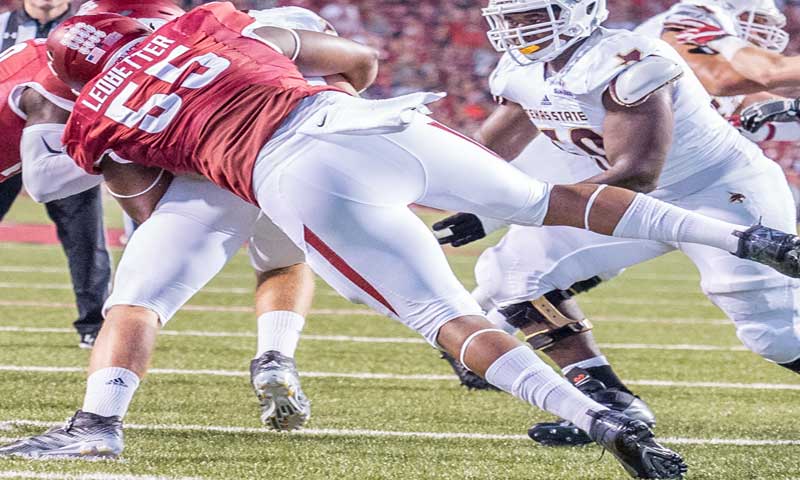 FAYETTEVILLE - Given what their offenses did and their defenses didn't last week, the Arkansas Razorbacks and Missouri Tigers may feel intensely pressured to score touchdowns today on every possession.
The Razorbacks, 7-4 overall and 3-4 in the SEC West, and Tigers, 3-8, 1-6 in the SEC East, conclude their SEC seasons at 1:30 p.m. on CBS national television today at Faurot Field in Columbia, Mo.
Last Saturday at Starkville, Miss. Bret Bielema's Razorbacks outscored Mississippi State 58-42 while amassing 661 yards total offense but yielding 533 yards to Mississippi State.
Meanwhile, in Knoxville, Tenn., Mizzou amassed 740 total yards yet lost 63-37 to Tennessee while yielding 609 yards.
Last Saturday Arkansas quarterback Austin Allen passed 303 yards and two touchdowns without a turnover. Razorbacks running backs Rawleigh Williams, 205 yards rushing and four touchdowns, and Devwah Whaley, 112 yards, combined for 317 rushing yards and five rushing touchdowns plus Williams' 1-yard touchdown pass.
Arkansas punter Toby Baker never anticipated  even practice-kicking on the sidelines after the game started.

Attempting two field goals instead of going for touchdowns rankled his Razorbacks, Coach Bret Bielema said.
"I really like the demeanor that Dan (Enos, Arkansas' play-calling offensive coordinator) presents to our offensive players and coaches," Bielema said. "They are very opportunistic. I think as we have gained a little bit more rhythm as the year goes on and when Austin is playing at the level he is right now when you have a third down you don't convert or a trip to the red zone that's not a touchdown everybody gets just pissed. To me that's a great thing. It  shows  how much you expect to have success."
As former defensive coordinators, Bielema  was promoted from Wisconsin defensive coordinator to Wisconsin head coach in 2006 before first head coaching Arkansas in 2013. Odom was promoted in 2016 from Missouri defensive coordinator to head coach following longtime Mizzou coach Gary Pinkel's retirement last season.
Both coaches expect better things from their defenses this week.
If that occurs, today's style doesn't mirror last week's shootouts.
"I don't know if there's extra pressure," Odom replied to the question if the  onus is  on the offenses. "I think every game will unfold a little bit differently. It's a little bit ironic that both games were a little high-scoring last week. We've got enough on our plates to worry about on both sides of the ball because of the challenges that Arkansas presents. We'll have to play really well in all three phases to give ourselves a chance."
Mizzou's chances statistically decreased after removing with disciplinary suspension of Damarea Crockett, Mizzou's 1,062 yards rushing with 10 touchdowns. Crockett was formerly of Camden Fairview and then Little Rock Christian.
Crockett's replacement, junior running back Ish Witter, has netted 738 yards and six touchdowns on 157 carries, actually four more carries than Crockett's.
"If you lose a guy, the next guy has got to step up and go make plays," Odom said. "Ish has done a great job this year developing into that role."
Mizzou quarterback Drew Lock was a struggling freshman forced to replace Matty Mauk, the then heralded but struggling and since transferred to Eastern Kentucky quarterback, when Arkansas overwhelmed Mizzou 28-3 in a cold rain last year in Fayetteville.
This season 11-games starting sophomore Lock has completed 221 of 408 for 3,131 yards and 22 touchdowns vs. 10 interceptions.
He has completed 56 for 877 and eight touchdowns to receiver J'Mon Moore and 42 for 525 yards and three touchdowns to receiver Diemetrios Mason.
"We know if we leave guys open he's going to make plays," Arkansas defensive coordinator Robb Smith said of Lock. "I think he is a much, much improved football player from what we saw last year at this time."
And executing uptempo so fast there is no time for defenses to catch their breath.
"They play as fast as humanly possible," Bielema said likening the Tigers in hurry-up no-huddle pace to the TCU Horned Frogs that Arkansas edged 41-38 in double overtime back  on Sept. 10. "I think they have the eighth-rated fastest offense in the country. I believe they had 110 snaps last week in 31 minutes which is a blistering pace."
Arkansas operates at a more pedestrian pace. Other than 56-3 and 38-10 losses at Auburn and by LSU in Fayetteville, the Hogs  scored from 30 to 58 points their other nine games.
Just one good defensive quarter (a 24-0 second quarter) sufficed for Arkansas last week to outscore Mississippi State.
Just one strong defensive quarter by either team could determine the outcome today in Columbia.