Controlling coaches happy Thanksgiving week to alter routine for another playoff game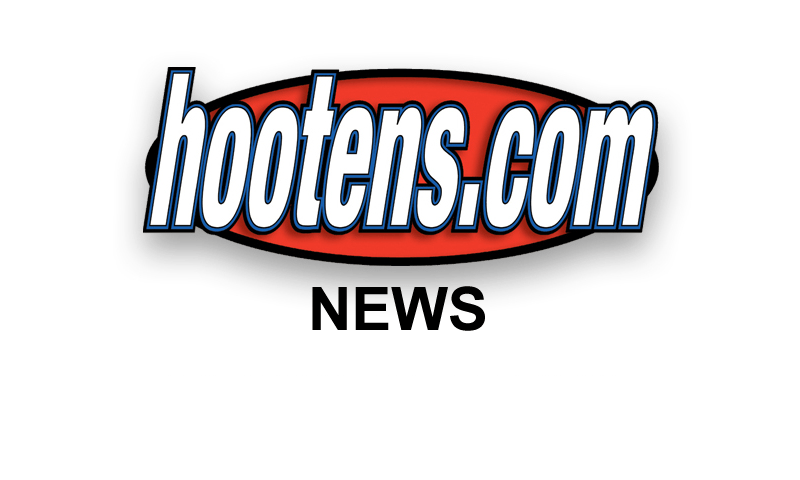 | | |
| --- | --- |
| | |
| | DARDANELLE hc JOSH PRICE |
High school football coaches, renown creatures of habit, thrive on routines. From watching film on certain days, to fixed practice times and schedules, they control every facet of preparing for Friday nights.

But Thanksgiving week brings challenges for coaches of playoff teams.

More than half of the schools in the state dismiss the entire week, and the remaining schools only attend classes Monday and Tuesday. The disruptions rock coaches, who must balance practice with Thanskgiving and families.

"My first year to make the quarterfinals (2007), our quarterback told me if we practiced on Thursday (Thanksgiving Day), his mom said he wouldn't be there," Dardanelle coach Josh Price says. "So, we didn't practice on Thanksgiving and still don't."

Dardanelle attended school Monday and Tuesday, allowing Price to control the practice environment. The Sand Lizards practiced Wednesday morning, dismissing around noon "and the players are off until 1 p.m. Friday," Price says. The Sand Lizards conduct a walk-through Friday afternoon, eat a pregame meal at 3 p.m., "then relax until game time," the coach says.

Dardanelle, No. 1 in Class 4A, isn't alone in altering practice habits for the holiday. Class 4A No. 2 Nashville doesn't attend school this week. Scrapper first-year coach Mike Volarvich met with assistants Monday morning and brought players in at 1 p.m. "The extra time off is helpful," says Volarvich, a former college assistant. "It gave the staff an extra half day (Monday morning) to game plan."

Nashville, in the quarterfinals for the 11th time in the past 12 seasons, practiced at 9 a.m. Tuesday and Wednesday and will conduct another 9 a.m. practice Thanksgiving. "We try to keep everything the same. From lifting weights to watching film, we did our normal practice routine," Volarvich says. "But instead of getting them at 1:30 in the afternoon, we got them at 9 in the morning."
| | |
| --- | --- |
| | |
| | HAZEN hc BESANCON |
The Hazen Hornets advance to the Class 2A quarterfinals for the second straight season. Ninth-year coach Joe Besancon holds midday practices this week "so our kids can hunt in the morning, practice, then have the afternoon and evening off," the coach says.

Former Star City QB/receiver and current Bulldog coach Jett Furneaux participated on teams that advanced to the quarterfinals in 1997 and 1999. Star City is 1-7 all-time in quarterfinal playoff games. The Bulldogs were out of school all week.

"Practicing Thanksgiving Week is one of the biggest goals you set as a team," Furneaux says. "Everyone wants to practice on Thanksgiving. That means you have a good team."
| | |
| --- | --- |
| | |
| P. GROVE hc ABSHIER | |
Prairie Grove returns to the Class 4A quarterfinals for the second time in four years, hosting Star City on Friday. The Tigers didn't attend classes this week, while practicing in the mornings. The abnormal practice schedule doesn't worry Coach Danny Abshier as much as the impending weather forecast, which predicts a 100 percent chance of rain.

Some weather forecasts predict Northwest Arkansas temperatures struggling to reach 40 degrees on Friday, and nightime temps should quickly plumett below freezing. "The rain doesn't scare me as much as the wind," Prairie Grove coach Danny Abshier says. "We can live with wet conditions, but the wind can make it feel a lot colder, and strong winds definitely hurt teams trying to throw the football."

Thanksgiving practice is a new concept at Pea Ridge, where the Blackhawks advanced to the quarterfinals for the first time in school history with last week's 28-27 win over Pulaski Robinson. They attended school Monday and Tuesday, but making Friday travel arrangements is Coach Tony Travis' biggest concern.

The Blackhawks practice early Thursday morning and won't reconvene until Friday morning. But a bad weather forecast could complicate the travel plans. They leave for Central Arkansas Christian at 11 a.m. (eight hours before kickoff), with a meal layover scheduled in Russellville. Travis hopes to find a place for a light walk through-practice Friday afternoon "but it's tough," the coach says. "Because of the weather, we would like to use an indoor facility. If a team isn't playing on Friday, no coach or administrator wants to give up his afternoon to open the facility for you."

While Pea Ridge juggles its schedule, Batesville keeps its Thanksgiving routine. The Pioneers practiced after school on Monday and Tuesday, at 10 a.m. Wednesday "because we have a lot of country boys who like to hunt," Pioneer coach Dave King says.

Batesville, in the Class 5A semifinals for the sixth straight season and eighth time in the past 13 years, conducts a 9 a.m. Thanksgiving practice. The school and booster club furnish coffee, cider, doughnuts and the community can attend. "We usually have a few hundred show up and watch," King says. "It's a neat atmosphere and something we take pride in. We want to practice on Thanksgiving."

Little Rock McClellan plays at Batesville on Friday, and the Crimson Lions are in the semifinals for the first time since 1994. Out of school all week, Coach Maurice Moody held 11 a.m. practices Monday, Tuesday, and Wednesday, and a 10 a.m. walk-through on Thanksgiving. The team reconvenes at noon on Friday to travel to Batesville. "We've got goals, and they end just up the road in War Memorial Stadium," Moody says. "And we told the players that to reach that goal requires practice when everyone else is out of school celebrating the holiday."




"