Class 5A - Week 13 - 2013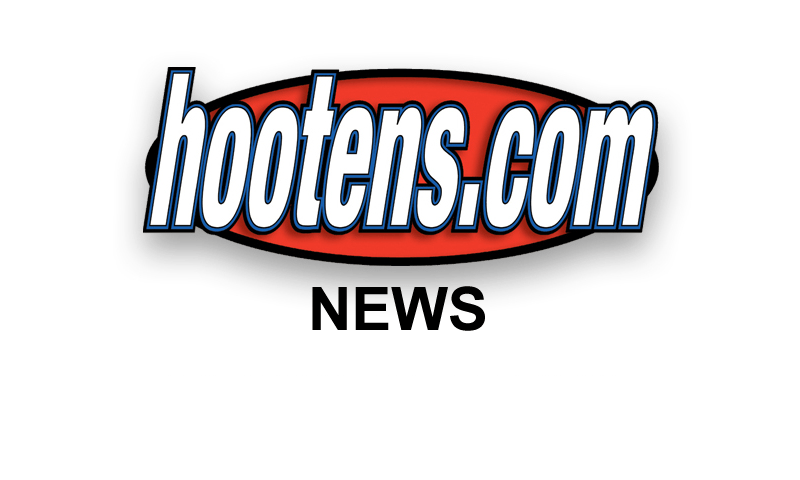 Hootens.com Rankings
Class 5A, Week 13, 2013
Copyright Hooten Publishing, Inc.
1. Batesville (10-2)
2. Alma (10-2)
3. Morrilton (10-2)
4. Hope (10-2)
5. Camden Fairview (10-2)
6. Pulaski Academy (11-1)
7. Wynne (9-3)
8. Mills (9-3)
9. Watson Chapel (5-5)
10. Shiloh Christian (6-4-1)
11. White Hall (8-3)
12. Sylvan Hills (7-4)
13. West Helena (6-5)
14. Forrest City (7-3)
15. Nettleton (5-6)
16. Beebe (5-6)
17. Greenbrier (4-7)
18. Jacksonville (4-6)
19. LR Christian (4-6)
20. Vilonia (3-7)
21. Hot Springs Lakeside (3-7)
22. Harrison (3-7)
23. Clarksville (3-7)
24. Hot Springs (3-7)
25. Magnolia (3-7)
26. Greene County Tech (2-8)
27. Paragould (3-7)
28. Huntsville (2-8)
29. Blytheville (1-9)
30. De Queen (0-10)
31. LR McClellan (1-9)
32. North Pulaski (0-10)
HOOTENS.COM GAME OF THE WEEK
No. 1 Batesville at No. 2 Alma
This is the first meeting since Batesville beat Alma 14-7 in the 2005 quarterfinals. Alma hasn't advanced to the semifinals since 2004 and hasn't hosted a semifinal game since 2002. The Airedales won the 5A West title this season, their first since 2004. "We're playing well and I've said all along we want to play our best in late November," first-year Alma coach Doug Loughridge says. The Airedales have beaten Beebe and Mills by a combined 75-23 in the playoffs, shutting out Mills 26-0 a week ago. Airedale junior quarterback Evan Burris has passed for more than 1,900 yards and 19 touchdowns this year, while senior Malachi White has rushed for almost 1,100 yards and 16 TDs. Senior linebacker Alex Burris paces Alma with more than 100 tackles, while senior ends Brooks Langdon and Asa Scruggs and cornerback/safety Keith Shultz developed into playmakers the past month. Alma held Mills to 80 yards a week ago. "They are the most physical team we've played," Batesville coach Dave King says.
Batesville returns to the semifinals for the fourth straight season and sixth time in 10 years. The Pioneers won three conference titles the past four seasons and finished as state runner-up the past two years. "That's a big advantage," Loughridge says. "Their kids have been here and won't get wide-eyed." The Pioneers led defending state champion Camden Fairview 26-0 at halftime last week, holding on 26-24 as Camden Fairview missed an extra-point and failed on three two-point conversions. Batesville's defense held Camden Fairview to 93 yards and two first downs in the first half. Junior QB Kenton Crawford threw two TD passes against Camden Fairview, while junior kicker Osvaldo Espericueta kicked four field goals. But the key "is our offensive line," King says. "The past two weeks, they've blocked as well as we ever have."
Batesville junior cornerback Sam Scaggs "played the game of his life last week and saved us," King says. Scaggs intercepted a pass on Camden Fairview's first play, which set up a field goal. He knocked down two passes, made a touchdown-saving tackle, an open-field tackle on a two-point conversion and forced a fumble with three minutes left that allowed Batesville to milk the clock. Senior linebacker Joey Rodriguez has 161 tackles this year, including 19 tackles for loss. He made 15 tackles and four tackles behind the line of scrimmage a week ago. Senior linebacker Ralaigh Jeffery (133 tackles), senior tackle Peyton Richardson (school-record 15 sacks, team-high 24 tackles for loss), senior tackle Bret Bell (88 tackles, six sacks in six games) and safety Jaylen Haynes (100 tackles, five interceptions) rally a defense that held five of the past nine opponents to a TD or less.
THE OTHER SEMIFINAL
No. 3 Morrilton at No. 4 Hope
Morrilton returns to the semifinals for the first time since finishing as state runner-up in 2005. The Devil Dogs have won seven straight since losing to Alma 22-14 Week 5, including last week's 57-50 triumph at previously unbeaten Pulaski Academy. "Morrilton is one of the more complete teams we've seen," Hope coach Jay Turley says. "They are dangerous on offense." The Devil Dogs scored 56 points in their first round win over Nettleton (49 points in the first half) and have scored at least 42 points in six straight games.
Morrilton senior QB Toney Hawkins has 157 carries for 1,119 yards and 21 TDs this fall, and he's completed 153 of 256 passes (60 percent) for 2,211 yards and 23 TDs. He ran for 148 yards and four TDs and threw a 33-yard TD pass at Pulaski Academy. "He was the best player on the field last Friday," Morrilton coach Cody McNabb says. Senior receiver Rayshod Criswell has 76 catches for 1,102 yards and 15 TDs, and he's returned two kickoffs for scores this fall, while classmate Reese Heindrich has 39 catches for 693 yards and five TDs. He's also rushed for a pair of TDs and returned four kickoffs for scores. Morrilton defensive linemen Bobby Foster, Kieran Cole and Kelvin Mitchell and outside linebacker Colton Cooksey were able to harass Pulaski Academy's QB last week.
Hope shared the 5A South title with Camden Fairview this fall and the Bobcats have won six straight since losing to Watson Chapel by two points, including a 17-12 decision over Camden Fairview Week 8. Hope returns to the semifinals for the first time since 2000. Bobcat senior slot receiver/tailback Javon Westmoreland has rushed for more than 1,200 yards this season. He returned a kickoff 80 yards for a TD in last week's 21-0 win over Wynne, and he's intercepted a pass in each playoff game. Hope senior QB Nathan Stubber ran for 95 yards a week ago, while senior fullback Channing Kight ran for 70 yards, including a 47-yard TD burst. Senior linebacker Ty Voss has 130 tackles, including 12 a week ago. Senior noseguard A.J. Smith made 10 tackles last week as Wynne attempted to block him one-on-one. The Yellowjackets tried to double team sophomore end McTelvin Agim, who recorded 11 tackles and blocked a punt. "Their defensive front is outstanding, but so is ours," McNabb says.
LAST WEEK
Hootens.com correctly predicted 3 of 4 games. For the season, Hootens.com correctly predicted 173 of 208 games (83 percent).
WEEK 13 PREDICTIONS (favored team in ALL CAPS followed by point spread)
BATESVILLE (7) at Alma. Watch highlights of Batesville's Week 10 win over Beebe here and highlights of Alma's Week 11 win over Beebe here.
MORRILTON (1) at Hope. Watch highlights of Morrilton's Week 9 win over Harrison here and highlights of Hope's Week 10 win over Magnolia here.