Class 4A - Week 13 - 2013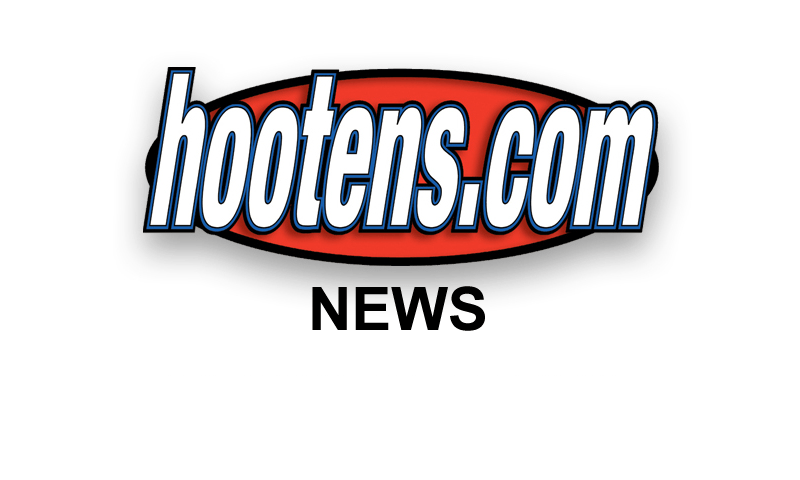 Hootens.com Rankings
Class 4A, Week 13, 2013
Copyright Hooten Publishing, Inc.
1. Warren (8-3)
2. Arkadelphia (12-0)
3. Dollarway (12-0)
4. Booneville (12-0)
5. Lincoln (11-1)
6. Valley View (11-1)
7. Maumelle (10-2)
8. Star City (9-3)
9. Prairie Grove (10-2)
10. Gosnell (9-2)
11. Malvern (9-3)
12. Hamburg (9-3)
13. Ashdown (9-3)
14. Lonoke (9-3)
15. Newport (9-3)
16. Dardanelle (8-4)
17. Pottsville (8-3)
18. Nashville (6-5)
19. Highland (8-3)
20. Pulaski Robinson (6-5)
21. Gentry (6-5)
22. Stuttgart (4-7)
23. Clinton (4-7)
24. Mena (5-6)
25. Monticello (4-7)
26. Farmington (6-4-1)
27. CAC (4-6)
28. Gravette (3-8)
29. Jonesboro Westside (6-5)
30. Dumas (2-9)
31. Pocahontas (4-7)
32. DeWitt (4-6)
33. Crossett (3-7)
34. Heber Springs (2-8)
35. Cave City (3-7)
36. Dover (2-8)
37. Subiaco Academy (3-7)
38. Arkansas Baptist (2-8)
39. Ozark (2-8)
40. Brookland (4-6)
41. Berryville (3-7)
42. Pea Ridge (1-9)
43. Southside Batesville (2-8)
44. Bauxite (1-9)
45. Marianna (1-9)
46. Trumann (1-9)
47. Lake Village (1-9)
48. Waldron (0-10)
HOOTENS.COM GAME OF THE WEEK
No. 2 Arkadelphia at No. 1 Warren
Warren has been ranked No. 1 all season, even when the Lumberjacks started 0-3 (lost to Class 7A Fayetteville and Class 5A Camden Fairview and Pulaski Academy). The Lumberjacks beat every 8-4A opponent by at least 19 points this year, and dumped Dardanelle 48-13 in the second round a week ago. Senior quarterback Drake Jones threw three TD passes but injured his leg and "is day-to-day," Coach Bo Hembree says. Jones completed 98 of 157 passes (62 percent) for 1,797 yards and 23 TDs, with four interceptions this fall. He also rushed for 296 yards and a team-best eight TDs. Junior Justin Gorman started nine games at QB over the past two years. Gorman has completed 30 of 56 passes (54 percent) for 476 yards and four TDs this year, but he's thrown six interceptions. Junior receiver Darveon Brown played some QB last week, running and throwing for TDs. Brown leads the Lumberjack receivers with 33 catches for 622 yards and nine TDs. Senior receiver Von Eric Gonder (39 catches, 588 yards and six TDs) started at QB against Monticello as a sophomore. Junior running back Kilay Cox missed two months with a broken foot, but returned late in the season. He's rushed 67 times for 492 yards and five TDs this year, including a 19-carry, 199-yard, two-TD effort last week. "That's the first time this year we rode him," Hembree says. Junior Trent Broughton has 82 carries for 597 yards and two scores.
Warren has given up 72 points the past eight games. Senior linebacker Kendric Newton has 81 tackles and 1.5 sacks this season "even though he's double-teamed every play," Hembree says. Newton racked up 12 tackles against Dardanelle. Sophomore linebacker D'Angelo McCoy has 93 tackles and 3.5 sacks. He made a career-best 13 stops at Hamburg Week 9. Senior cornerback Odis Miller has 48 tackles this year, including nine last week. He's intercepted four passes this year. "Everybody on defense has stepped up," Hembree says. "It's a team effort."
Undefeated Arkadelphia has been ranked No. 2 since Week 2. The Badgers rolled Class 6A quarterfinalist Benton, Sheridan and Class 5A Hot Springs by a combined 154-48 in early September. Their closest conference game was 28-19 over Nashville Week 4, and they haven't allowed more than three TDs in their past eight games. Badger junior defensive lineman Emmanuel Cooper has 37 tackles for loss and 15 sacks this year, while senior linebacker Jaylon Mitchell has a team-best 125 tackles. "Their defensive line is as good as I've ever seen," Hembree says.
Arkadelphia has scored at least 49 points in eight games this year, and they've outscored two playoff opponents by a combined 63-12. Badger senior QB Jakahri Howell completes 176 of 239 passes (74 percent) for 2,331 yards and 28 TDs, just six interceptions this year. Howell has rushed 113 times for 842 yards (7.6 yards per carry) and 16 TDs. Senior Kris "K.O." Oliver has 168 carries for 1,443 yards and 22 TDs, and 657 yards receiving and 14 TDs. Sophomore Ty Costers "is our little bulldog," Arkadelphia offensive coordinator Eli Cranor says. Costers, who started five games last year as a freshman, has 332 yards receiving and 222 yards rushing this year. Senior John Franklin Matros (33 catches, 562 yards and seven TDs) and junior J. Brooks Burnam (588 yards, five TDs) make plays at receiver.
The fast-paced Badgers design the scheme around small senior center Jake Knight (6-1, 185). Knight beat most of his teammates in the 400-meters as a sophomore "so we decided to let our offensive linemen run instead of ground and pound," Cranor says. "We sacrifice everything on offense for speed of the game." When the official places the ball, the Badgers average 3.1 seconds before they snap it.
"Warren has great athletes and tradition (seven quarterfinal appearances in past 13 years)," Arkadelphia coach J.R. Eldridge says. "But I think our seniors have learned how to win, and everyone does exactly how they are coached."
LAST WEEK
Hootens.com correctly predicted 5 of 8 games (63 percent). For the season, Hootens.com correctly predicted 272 of 316 games (86 percent).
WEEK 13 PREDICTIONS (favored team in ALL CAPS followed by point spread)
TOP HALF OF THE BRACKET
Arkadelphia at WARREN (7): Hootens.com Class 5A Game of the Week. Watch highlights of Arkadelphia's Week 10 win over Malvern here.
Maumelle at VALLEY VIEW (1): Both advance to the quarterfinals for the first time. Maumelle has beaten defending Class 4A champion Stuttgart and Lonoke by a combined 65-23 the past two weeks. The Hornets returned two interceptions for TDs in last week's 34-13 win at Lonoke (80-yard return by DaRayun Canada and a 22-yard return by junior linebacker Michael Cole). Maumelle junior QB Tyshaun Robinson has passed for more than 1,700 yards and 15 TDs and rushed for almost 900 yards and 13 scores this fall. Valley View has beaten 1-4A opponents Gravette (35-7) and Prairie Grove (14-12) the past two weeks. Senior QB Noah Johns (lower leg injury) practiced late last week and played against Prairie Grove. "That was a big lift for us," Coach Shannon Sherman says. Johns has completed 94 of 154 passes (61 percent) for 1,629 yards and 21 TDs with four interceptions this fall, and he's rushed for 403 yards and three scores. Senior Jaeger Sullins shifted from tailback to QB when Johns was injured Week 9, rushing for more than 700 yards and 10 TDs the past four weeks. "He picked up the slack," Valley View offensive coordinator Ron Teat says. Sullins has 176 carries for 1,573 yards and 17 scores this fall, and he's completed 28 of 44 passes (64 percent) for 327 yards and three TDs. Senior Jacob Lorenzana caught 48 passes for 801 yards and 12 TDs. Watch highlights of Valley View's Week 10 loss to Gosnell here and highlights of Maumelle's Week 10 loss to Booneville here.

BOTTOM HALF OF THE BRACKET
Star City at DOLLARWAY (13): These teams were members of the 8-4A or its equivalent from 1991-1997 and 2002-2011. Dollarway has won seven of the past 10 over the Bulldogs, including 36-29 in 2011, which secured Dollarway a playoff spot. Undefeated Dollarway gives up 14 points per game, shutting out five opponents this year. Senior QB Joshua Liddell has rushed for more than 1,200 yards and 18 TDs and passed for more than 1,100 yards and 16 TDs this fall, while junior Keyshawn Williams has rushed for more than 1,200 yards and 18 scores. Senior cornerback Kabion Ento has nine interceptions, including two in last week's 44-7 playoff win over Ashdown. Junior linebacker Chaderius Avery tops Dollarway in tackles. Senior linebacker Deandre Payton has more than 100 tackles despite missing three games with an injury. Payton led Dollarway in tackles the past two years. Star City has won six straight games since losing to Warren and Hamburg in consecutive weeks. Sophomore QB Tye Brown has passed for 2,300 yards and 21 TDs. Junior Dajunn Harris has rushed for 1,100 yards and 23 TDs and has 400 yards receiving and four TDs. Sophomore tackle Austin Capps paces the Bulldogs in tackles. Capps has a scholarship offer from Arkansas. "We've got to keep it close and make it a game for four quarters," Star City coach Jett Furneaux says. Watch highlights of Dollarway's Week 8 win over Stuttgart here.
Lincoln at BOONEVILLE (9): Cinderella Lincoln advances to the quarterfinals for the first time in school history after notching its only two playoff wins (over Nashville and Malvern) the past two weeks. Lincoln senior Tyler Cummings has rushed for 1,992 yards and 29 TDs this year, including 415 yards, six TDs in last week's 20-point win at Malvern. Junior QB Drew Harris completed just two of four passes in monsoon conditions last week. He's thrown for almost 1,800 yards and rushed for almost 800 yards this year, while junior receiver Alec Pitts has 650 yards and eight scores. Wolf senior linebacker Colton Barnum has 186 tackles, while junior end Charles Rowe has 85 tackles. Cummings has 70 tackles at safety. Undefeated Booneville beat every opponent by at least 14 points this year. Booneville led Hamburg and Clinton at halftime the past two weeks by a combined 72-0. Junior fullback Bryson May (997 yards) and senior QB Cody Harrel (954 yards) fuel Booneville's Wing T option scheme. Juniors Matt Berry (598 yards) and Josh Smith (530 yards) work at halfback. Smith has rushed for three TDs in the playoffs, and made 32 of 33 extra-points since taking over as kicker. Booneville's dominating linemen include seniors Dalton Gray (6-4, 235), Tanner Elliott (5-9, 220), Michael Drawbaugh (5-11, 240) and Wade Weaver (5-7, 200) and junior R.J. Haynes (5-8, 225). Booneville has 82 tackles for loss, with junior noseguard Justin Shackleford making 20.5. "Booneville is a lot like us," Lincoln coach Brad Harris says. "They are aggressive and fly to the ball." Watch highlights of Booneville's Week 10 win at Maumelle here.