Class 3A - Week 13 - 2013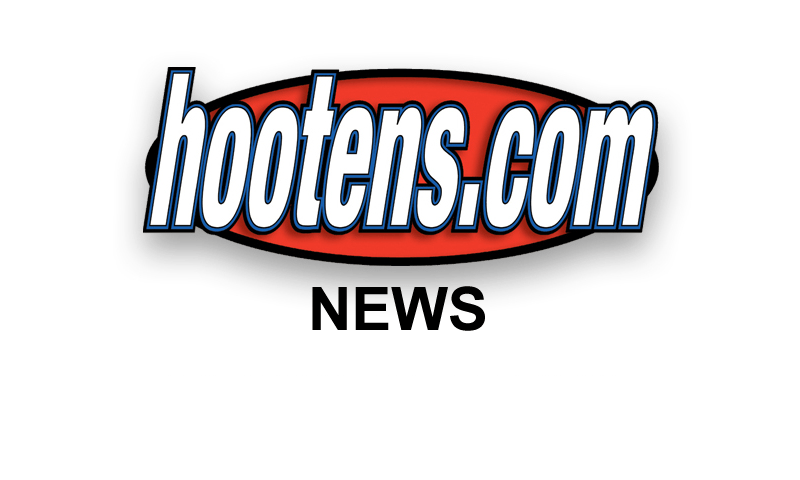 Hootens.com Rankings
Class 3A, Week 13, 2013
Copyright Hooten Publishing, Inc.
1. Harding Academy (11-0)
2. Charleston (12-0)
3. Glen Rose (10-1)
4. Hoxie (12-0)
5. Barton (9-3)
6. Lamar (9-2)
7. Smackover (11-1)
8. Episcopal (10-2)
9. Earle (5-7)
10. Fountain Lake (7-4)
11. Fordyce (9-3)
12. Mayflower (6-5)
13. McGehee (7-5)
14. Green Forest (10-2)
15. Lavaca (7-5)
16. Fouke (7-4)
17. Prescott (6-6)
18. Rivercrest (7-4)
19. Osceola (5-6)
20. C. Harmony Grove (4-6)
21. Atkins (8-4)
22. Paris (6-4-1)
23. Melbourne (9-3)
24. Centerpoint (6-4-1)
25. Two Rivers (7-5)
26. Riverview (6-5)
27. West Fork (5-6)
28. Corning (4-7)
29. Mansfield (4-6)
30. Cedarville (2-8)
31. Greenland (5-6)
32. Elkins (4-7)
33. B. Harmony Grove (5-6)
34. Danville (2-8)
35. Bald Knob (3-7)
36. Harrisburg (2-8)
37. Bismarck (2-8)
38. Horatio (3-7)
39. Jessieville (1-9)
40. Mountain View (3-7)
41. Perryville (3-7)
42. Rose Bud (2-8)
43. Piggott (2-7-1)
44. Marshall (1-9)
45. Yellville-Summit (0-9-1)
46. Genoa Central (1-9)
47. Drew Central (0-10)
48. Manila (0-10)
HOOTENS.COM GAME OF THE WEEK
No. 2 Charleston at No. 1 Harding Academy
These teams own a combined 102 playoff wins and eight state championships. Charleston's three titles have come over the past nine seasons (2005, 2008 and 2011). Harding Academy claimed its fifth state championship last year and finished runner-up in 2010.
Charleston averages 364 yards and 38 points weekly this fall. Junior quarterback Ty Storey has completed 209 of 304 passes (69 percent) for 3,004 yards and 35 touchdowns with seven interceptions. Senior running back Austin Pittman (6-0, 200) leads Charleston with 69 carries for 697 yards (10.1 yards per carry) and 15 TDs and 56 catches for 714 yards and five scores. Senior receiver and Farm Bureau Awards watch list player Chance Shelby has caught 54 passes for 854 yards and 15 TDs. Shelby owns a school record with 2,453 receiving yards in his career. Senior Colton Ward (five TD catches) and juniors Taylor King (50 receptions) and Hayden Newhart average 14 yards per catch. The Tigers allow 205 yards (133 rushing, 72 passing) and nine points per game, led by junior linebackers Colton Posky (91 tackles) and Tanner Lynch (110 tackles). Ward (team-high six sacks) and senior tackle J.J. Johnson (85 stops) fortify the interior, while seniors Dillon Walker (54 tackles, 4.5 sacks) and Garrett Conway (53 stops) hold down the ends. Charleston carries a plus-14 turnover margin. Newhart (6-3, 180) has grabbed 13 interceptions in his career at cornerback.
Harding Academy has won 25 straight games since a 35-9 loss at Charleston in the 2011 quarterfinals. The Wildcats average 379 yards and 37 points weekly this year. Sophomore QB Alex Francis has completed 135 of 189 passes (71 percent) for 1,970 yards and 23 TDs with five interceptions in seven games this fall. Senior RB Trevor Smith leads Harding with 121 carries for 545 yards and 11 TDs. Senior playmaker and Farm Bureau Awards watch list player Trey Davis ran 44 times for 232 yards and a score three weeks ago in a 24-20 win at Barton. He paces the Wildcats this season with 32 catches for 402 yards and eight TDs. Senior receivers Kohl Blickenstaff (472 yards, five TDs) and Carter Burks (531 yards, six TDs) have each caught 31 passes. Senior receiver Jake Mackey has 26 receptions for 405 yards and five scores. Harding allows 206 yards and 12 points per game, led by Davis' 64 tackles at linebacker. Junior OLB Nate Dickson has recorded a team-high 16 tackles for loss, while junior noseguard Mills Bryant (5-11, 240) and senior end Glover Helpenstill (6-3, 225) have each racked up 11 stops behind the line of scrimmage. Bryant (injured knee at Barton) did not play in last week's 48-16 win over Atkins but should return this week. The Wildcats have forced 23 takeaways and scored seven defensive TDs this year.
LAST WEEK
Hootens.com correctly picked seven of eight games (88 percent) involving 3A teams, nailing the spread of Charleston by 21 points over McGehee and Hoxie by one point over Barton. For the season, hootens.com has correctly predicted 233 of 278 games (84 percent).
WEEK 13 PLAYOFF PREDICTIONS (favored team in ALL CAPS followed by point spread)
TOP HALF OF THE BRACKET
Charleston at HARDING ACADEMY (1): See Hootens.com Game of the Week. Watch highlights of Harding Academy's Week 10 win over Barton here and highlights of Charleston's Week 7 win at Lamar here.
Earle at HOXIE (1): Earle's utilized its size and speed in the Single Wing the past two weeks along with the return of senior RB C.J. Garrett (5-9, 235) to reach the quarterfinals for the second time in three years. Garrett, who nursed an ankle injury for six weeks midseason, ran 28 times for 281 yards and three TDs in last week's 46-7 win at Fordyce. Two weeks ago, Garrett rushed for 287 yards in a 42-37 win at Fountain Lake, while senior RB Ledarious Kimble rushed for 221 yards and four TDs. Earle trailed 37-36 late in the fourth quarter but stuffed Fountain Lake on fourth-and-4 to get the ball back. Three plays later, Kimble dashed 70 yards for the game-winning score. Senior right guard Anthony Mems (6-3, 350) and freshman right tackle Joseph Davis (6-4, 255) anchor the line. Senior LB Raheem Stackhouse leads Earle this year with close to 130 tackles. Former Ole Miss RB and West Memphis standout Charles Stackhouse, Raheem's older brother, played two seasons in the NFL. Hoxie coach Tom Sears calls last week's 27-26 overtime win over Barton the biggest victory in school history. Junior RB Gunner Cook ran 21 times for 136 yards and two TDs. Junior QB Cole Sears passed for 136 yards and two scores and ran 14 times for 60 yards. Barton fumbled twice on its side of the field and missed an extra point in overtime. The Mustangs beat Earle 21-12 in Week 6. Hoxie led 21-6 late in the fourth quarter when it lost a bad snap at Earle's 1-yard line which Earle returned for a TD. Sears has generated 2,231 yards and 35 TDs this year. Cook leads Hoxie with 197 carries for 1,431 yards (7.3 ypc) and 17 TDs. Senior LB and Farm Bureau Awards watch list player Colton Brown has recorded 425 career tackles. Senior end Conner Roberts (56 tackles) and junior end Stephen Arnold (78 tackles) have racked up a combined 28 sacks in 2013. Hoxie generated 256 yards Week 5 in a 21-14 win over Rivercrest, holding the Colts to 45 total yards. Rivercrest scored on defense and special teams. Earle lost to Rivercrest 23-20 in Week 9. The Bulldogs out-gained Rivercrest 287-183 but lost five turnovers. Watch highlights of Hoxie's Week 12 overtime win against Barton here.

BOTTOM HALF OF THE BRACKET
Green Forest at GLEN ROSE (21): This game will be played at Benton Harmony Grove due to poor field conditions at Glen Rose. Green Forest has eliminated Riverview (28-0) and Two Rivers (36-21) to advance to the quarterfinals for the first time since 2004. Senior QB Treyton Anderson has generated 2,390 yards and 34 TDs (19 passing TDs with no interceptions) this fall. Sophomore RB Carl Roberts has 88 carries for 644 yards (7.3 ypc) and 12 TDs. Senior TE Clayton Watson paces the Tigers with 39 catches for 822 yards and 15 TDs. Senior LB Dalton Ewing leads Green Forest with 102 tackles. Watson, a safety on defense, and junior cornerback Mackenzie Arciga have each grabbed six interceptions. Glen Rose beat Lavaca 48-0 last week after a first round bye, holding the Golden Arrows to 28 total yards. Junior RB Carlos Burton ran 24 times for 251 yards and three TDs. Burton has 149 carries for 1,871 yards (12.6 ypc) and 28 TDs this season. Three weeks ago, the Beavers defeated Two Rivers 56-14. Watch highlights from that game here.
Episcopal at SMACKOVER (7): Episcopal has defeated 6-3A members Fouke (27-21) and Prescott (14-6) to reach the quarterfinals for the first time since 2005. "Our defensive line has really stepped up," first-year coach Richie Marsh says. Seniors John William Henderson (6-1, 240) and Zach Farrar (6-1, 250) anchor the interior, while junior twins Cori (6-3, 220) and Justin Gooseberry (6-3, 212) hold down the ends. Henderson State has offered Henderson a scholarship. Senior QB and Farm Bureau Awards watch list player William Pollock has completed 255 of 402 passes (63 percent) for 3,435 yards and 35 TDs this year. Sophomore receiver Allie Freeman paces the Wildcats with 98 catches for 1,622 yards and has scored 18 TDs. Junior receiver Nick Becton has 72 receptions for 801 yards and 14 TDs. Smackover has beaten Paris and Melbourne by an average of 25 points the past two weeks to advance to the quarterfinals for the first time since 2008. Junior QB Logan Clark has passed for 1,109 yards and 10 TDs this season. Senior RB Fabian Sims paces the Buckaroos with 99 carries for 1,030 yards (10.4 ypc) and 14 TDs. Sophomore receiver Jordan Jones leads Smackover with 18 catches for 531 yards and eight TDs. Sophomore RB Dewayne Jones (8.4 ypc) returns after injuring his knee four weeks ago in a 20-14 loss to McGehee. Five Buckaroos have recorded at least 13 tackles for loss this year, including senior end Ty Mullens (22) and senior LB Kevante Lowery (19). Louisiana Tech has offered Lowery a scholarship. Sophomore LB Keiandre Purifoy has racked up 71 solo stops. Smackover (plus-15 turnover margin) has intercepted 21 passes, including eight by junior safety Elmo Hempstead. The Buckaroos defeated Fouke (28-14) and Prescott (29-21) in Weeks 4 and 5, respectively. Watch highlights of Episcopal's Week 11 win over Fouke here.