Hogs: Henry one of three Mackey Award finalists; Missouri's blitzing D; notes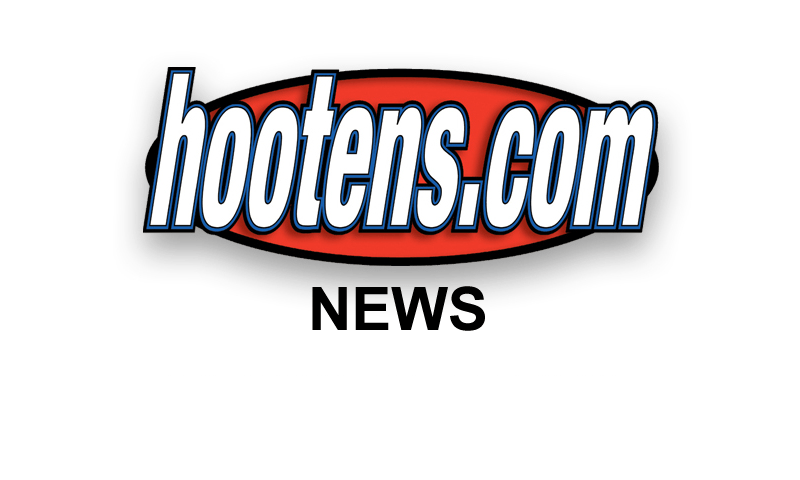 | | |
| --- | --- |
| | |
| | Jr TE HUNTER HENRY |
FAYETTEVILLE - Arkansas junior tight end Hunter Henry will be Atlanta-bound as a Mackey Award finalist on the Dec. 10 Home Depot Awards Show, and senior guard Sebastian Tretola and senior running back Jonathan Williams will be in Mobile, Ala., for the Jan. 30 Senior Bowl.

Williams has accepted an invitation to the Senior Bowl, basically a week-long NFL audition with NFL staffers coaching the All-Star game's practices and the game. That means Williams will not exercise his redshirt option and return to Razorbacks next year after missing this season with a broken foot.

Williams had mulled turning pro after rushing 1,190 yards last season and still has participated in 2015 team functions as an elected team captain. He likely will be introduced among the seniors at 1:30 p.m. Friday on Senior Day as the Razorbacks close their regular season against Missouri at Reynolds Razorback Stadium.

Tretola, originally at the University of Nevada then attending junior college after running into academic problems, was asked if he could dream of attaining a Senior Bowl invite when the 330-pounder arrived last spring at Arkansas weighing 375.

"Probably not," Tretola said. "When I think back where I was, and where I'm at right now, it's crazy. Now getting that Senior Bowl invite is huge. I'm just so proud of that."

Henry, Stanford's Austin Hooper and Jordan Leggett of Clemson, all junior tight ends, are the three finalists announced Tuesday for the Mackey Award. The postseason honor goes to the nation's best tight end in honor of the late John Mackey, a College Hall of Famer and Pro Hall of Famer for Syracuse University and the Baltimore Colts.

Henry leads the nation as a receiving tight end with 44 catches for 619 yards and three touchdowns, including two among the Razorbacks' record seven TDs senior quarterback Brandon Allen threw in last week's 51-50 SEC loss to Mississippi State.

COOL WITH HENRY
"I actually just found out," Henry said when meeting media Tuesday night after practice. "It's cool, man. It's definitely an honor. It's huge, but I definitely couldn't do it without Brandon and all the other guys. It's going to be cool to be able to represent my family and this university."

A Pulaski Academy grad, Henry is from Little Rock as is D.J. Williams, the previous Razorback voted the Mackey Award in 2010.

"It's an honor," Henry said. "Kind of watching him growing up and in middle school and high school and seeing him and the other guys who played tight end here. They left such a legacy to live up to. So it's pretty cool to be in those same shoes now."

SPRINKLING PRAISE
Jeremy Sprinkle, Henry's tight end complement with 23 catches for 308 yards and five TDs, three from Allen against Mississippi State, couldn't be happier for Henry.

"Hunter is a great player and has been making plays all year as well as his blocking and things like that," Sprinkle, a fourth-year junior from White Hall, said. "They feel he's one of the top three tight ends in the nation, and I feel that way, too. I hope he wins it."

So does tight ends coach Barry Lunney Jr.

"He's a coach's dream," Lunney said. "He is a learner. He's a leader. He's low maintenance. Talented, a competitor you could just go down the laundry list of things you look for in a guy, and he's got them. Anything he gets in the postseason he deserves."


Sprinkle is posting a dream season for Lunney, too. The tight ends complement each other in their statistically dream season.

"Having us both out there at the same time creates a lot of mismatches," Sprinkle said. "We kind of feed off each other. They double team him, I'll be open, and they double team me, he will be open. We kind of work off each other like that and try to confuse the defense."

MISSOURI'S STOUT DEFENSE
They face a Missouri defense Friday not easily confused. Though the Tigers are 5-6 overall and 1-6 in the SEC to Arkansas (6-5, 4-3) Missouri is renowned among the the SEC's best defenses led by linebacker Kentrell Brothers, whose 140 tackles make him the nation's leader.


Arkansas offensive line coach Sam Pittman said Mizzou defensive end Charles Harris impresses, too.

"I think 91 (Harris) is the leading tackler for lost yards in the SEC," Pittman said. "They blitz, 50 to 60 percent blitz. So you are going too have a little feast or famine, but nobody has feasted on them too much. They are an outstanding defense. They are third in the league in most every stat and higher in others. They are good."




"