Class 5A - Week 13 - 2015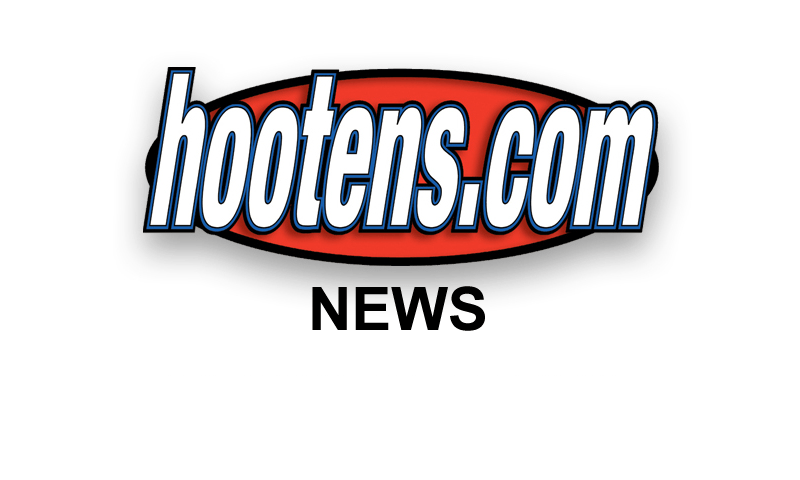 Hootens.com Rankings
Class 5A, Week 13, 2015
Copyright Hooten Publishing, Inc.
1. Pulaski Academy (12-0)
2. LR Christian (12-0)
3. Batesville (9-3)
4. LR McClellan (9-2)
5. HS Lakeside (9-3)
6. Hope (9-3)
7. Wynne (7-5)
8. Greenbrier (7-5)
9. Blytheville (8-3)
10. Morrilton (7-4)
11. Camden Fairview (6-5)
12. Watson Chapel (4-7)
13. Hot Springs (6-4)
14. Beebe (5-5)
15. Forrest City (6-5)
16. Sylvan Hills (6-4)
17. Vilonia (5-6)
18. Nettleton (5-5)
19. Farmington (5-5)
20. Harrison (4-6)
21. De Queen (4-6)
22. Maumelle (3-7)
23. Jacksonville (2-7)
24. Mills (2-7)
25. Magnolia (2-8)
26. Valley View (2-8)
27. Paragould (1-9)
28. Greene County Tech (1-9)
29. Clarksville (1-9)
30. White Hall (0-10)
31. LR Fair (0-10)

GAME OF THE WEEK
No. 1 Pulaski Academy at No. 2 LR Christian
This is the latest in the season that two 5A unbeatens have played since Camden Fairview ousted Wynne in the 2012 semifinals. It's also the first playoff meeting between these two former conference foes (Pulaski Academy owns a 5-1 all-time record against the Warriors). "It's a unique game, because the kids live in the same neighborhoods and go to the same churches," Little Rock Christian coach Jeff Weaver said.

Pulaski Academy advances to the semifinals for the 10th time in the past 13 seasons. The Bruins have led 10 of their 12 opponents this fall by at least 35 points in the second half, including a 27-point win Week 1 at Highland Park, Texas. The Bruins beat Vilonia and Hope in the playoffs the past two weeks by an average of 38 points per game. Sophomore quarterback Layne Hatcher has completed 259 of 389 passes (67 percent) for 4,131 yards and 50 touchdowns this fall, with only eight interceptions. Senior receivers Zack Kelley and Tre Bruce fuel a Bruin offense that averages 52 points a game. Kelley, who played the past nine games after July ACL surgery, has 61 catches for 1,250 yards and 18 TDs, while Bruce has 106 receptions for 1,298 yards and 15 scores. Bruce also has thrown for three TDs and rushed for five. Junior Jaren Watkins has 128 carries for 1,763 yards and 21 scores. Senior middle linebacker Corbin Witham was injured against Hope "but we'll do everything in our power to get him ready this week," Coach Kevin Kelley said. Witham paces Pulaski Academy with 98 tackles, while senior end Robert Ator has 48 tackles. Ator recorded three sacks against Hope. "They onside kick it and do a lot of different things to get you out of your game," Weaver said.

Little Rock Christian returns to the semifinals for the second time in school history (finished as state runner-up in 2007). The Warriors applied the 35-point sportsmanship rule on 11 opponents this fall (beat Greenbrier by one point in Week 7). The Warriors average 456 yards and 50 points per game and they haven't scored less than 40 points in 2015. Senior QB Kyron Sanders has completed 177 of 264 passes (67 percent) for 2,682 yards and 35 TDs, with six interceptions, and he's rushed for 565 yards and six scores. Senior Damarea Crockett has 235 carries for 1,562 yards and 26 TDs and 23 catches for 302 yards and four scores. Senior Joe Hampton has a team-best 64 catches for 1,238 yards and 16 TDs, while classmate and first-year player Isaiah Harper has 34 receptions for 436 yards and nine scores. Senior middle linebacker Stone Boshears has a team-high 121 tackles, while senior tackle Dylan Hays has 92 tackles and five sacks.

LAST WEEK
Hootens.com correctly predicted 3 of 4 games. For the season, Hootens.com has correctly predicted 156 of 198 games (79 percent).

WEEK 13 PREDICTIONS (favored teams in CAPS.)
SEMIFINALS
PULASKI ACADEMY (8) at LR Christian: Hootens.com Class 5A Game of the Week.

LR McClellan at BATESVILLE (2): This is the first meeting between these teams. Batesville returns to the semifinals for the sixth time in the past 13 seasons, and the Pioneers have lost just three home playoff games in the past 19 years. "They play as hard as any team in the state, and are tough to beat at home," said LR McClellan coach Maurice Moody.

The Pioneers beat Watson Chapel by seven points in the first round and Greenbrier by 26 points in the quarterfinals. Batesville led Greenbrier 24-7 at halftime last week, cruising to a 40-14 triumph. Batesville junior QB Zach Griffin has passed for 1,574 yards and nine TDs this fall, and he's rushed for 497 yards and four TDs. Junior running back Kylan Robinson (83 carries, 644 yards and 13 TDs) missed last week's game with turf toe. Senior Louis Sonnier paces the Pioneers with 145 carries for 756 yards and 13 TDs). Batesville's stout defensive line features senior tackles Wendell Williams (102 tackles) and Sean Stout (89 tackles) and junior end Blake Franks (102 tackles).

Little Rock McClellan's advances to the semifinals for the first time since 1994 when the Lions played for the AAAA( state's highest classification) title. The Lions beat Morrilton 52-50 in the first round and HS Lakeside 50-37 in the quarterfinals. Senior center Raymond Ivory (6-2, 240), senior guards Courtlin Lightner (6-2, 240) and David Moore (6-2, 300) anchor the physical line. Junior Pierre Strong ran a career-high 18 times for 200 yards and three TDs at HS Lakeside, and he's rushed 148 times for 2,059 yards (13.9 ypc) and 27 TDs this fall. "They are dangerous every play," Batesville coach Dave King said. Senior Trent Lewis ran for 77 yards and a pair of scores last week. Sophomore outside linebacker Joe Lewis paces the Lions with more than 100 tackles. LR McClellan held HS Lakeside's powerful running attack to a season-low 116 yards. Watch highlights of LR McClellan's Week 12 win over Lakeside here.