Class 4A - Week 13 - 2015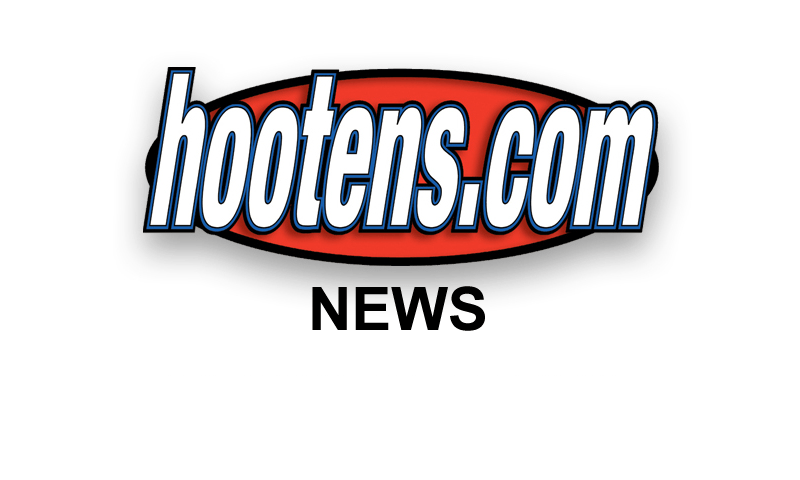 Hootens.com Rankings
Class 4A, Week 13, 2015
Copyright Hooten Publishing, Inc.
1. Dardanelle (12-0)
2. Nashville (12-0)
3. Warren (10-1)
4. Prairie Grove (11-1)
5. CAC (11-1)
6. Star City (9-3)
7. Pea Ridge (10-2)
8. Arkadelphia (7-5)
9. Pocahontas (10-1)
10. Hamburg (9-3)
11. Pottsville (8-4)
12. Pulaski Robinson (9-3)
13. Fountain Lake (8-4)
14. Ashdown (8-4)
15. Gosnell (9-2)
16. Shiloh Christian (7-4)
17. Malvern (6-5)
18. Gravette (7-4)
19. Dover (8-3)
20. Dollarway (6-5)
21. Crossett (6-5)
22. West Helena (6-5)
23. Lonoke (5-6)
24. Stuttgart (5-6)
25. Heber Springs (5-6)
26. Highland (6-5)
27. Dumas (5-5)
28. Trumann (6-5)
29. Baptist Prep (3-8)
30. Lincoln (4-7)
31. Riverview (4-6)
32. Monticello (3-7)
33. Mena (3-7)
34. Huntsville (4-6)
35. Newport (2-8)
36. DeWitt (2-8)
37. Ozark (3-7)
38. Southside Batesville (4-6)
39. Clinton (2-8)
40. Jonesboro Westside (3-8)
41. Gentry (3-7)
42. Cave City (2-8)
43. Brookland (2-8)
44. Harrisburg (2-8)
45. Subiaco Academy (2-8)
46. Bauxite (1-9)
47. Berryville (2-8)
48. Waldron (0-10)

HOOTENS.COM GAME OF THE WEEK
No. 2 Nashville at No. 3 Warren
Nashville is 4-0 in the playoffs against Warren over the past 20 seasons, winning in the first round in 1995 (17-7) and 2003 (32-29). The Scrappers won in overtime in the 2006 state title game (21-20) and in the 2007 quarterfinals (49-39). Nashville has advanced to the quarterfinals 11 of the past 12 seasons.
The undefeated Scrappers beat Crossett 56-13 and Shiloh Christian 48-23 in the playoffs, although they led Shiloh Christian 48-7 in the fourth quarter. Nashville averages 46 points and 487 yards per game. Senior quarterback Leonard Snell has completed 90 of 189 passes for 1,519 yards and 14 touchdowns this fall, with just three interceptions. Snell, the only QB in the state this year with at least 1,000 yards rushing and passing, paces Nashville's ground attack with 173 carries for 1,471 yards and 20 TDs. Junior Darius Hopkins has 158 carries for 1,280 yards and 22 TDs, while sophomore Trent Harris emerged late in the season with 93 carries for 810 yards and 12 scores. Senior receiver Trey Hughes has a team-best 30 catches for 661 yards and eight TDs, while sophomore Ty Pettway has four TD grabs, including two against Shiloh Christian. Senior defensive lineman Billy Stewart has 85 tackles this year, including 16 tackles for loss and he's tied for the state record with 19 sacks. Senior middle linebacker Ashton Nelson has a team-high 99 tackles, while senior outside linebacker Terrell Grundy has 71 stops. The Scrappers held Shiloh Christian to 9 yards rushing.

Warren won the only two regular season contests over Nashville (27-14 in 2000 and 76-42 in 2001). The Lumberjacks' only loss this fall was Week 3 at Class 5A No. 1 Pulaski Academy. The 8-4A champs slipped past Pottsville 35-34 a week ago, when Pottsville missed an extra point and committed a costly fourth-quarter turnover. Warren plays just four seniors this fall, while nine freshmen contribute after four starters endured season-ending injuries. Lumberjack junior running back Dennis Daniels has rushed for more than 1,900 yards, including a three-TD effort against Pottsville. Senior receiver Franklin Gilmore hurt his leg Week 10 "and still isn't 100 percent," Warren coach Bo Hembree said. Senior offensive lineman Dakota Herron tore his MCL Week 8 but returned in a limited role last week. "We've overcome a lot of adversity and they keep surprising me," Hembree said.

LAST WEEK
Hootens.com correctly predicted 6 of 8 games (75 percent) last week. For the season, Hootens.com correctly predicted 266 of 327 games (82 percent).

WEEK 13 PREDICTIONS (favored teams in CAPS)
TOP HALF OF THE BRACKET
Star City at PRAIRIE GROVE (8): This is the second playoff meeting between these teams, with Prairie Grove beating Star City 28-26 in the 1997 quarterfinals. Star City coach Jett Furneaux was a sophomore receiver/QB that season. "It's the same now as it was then, you've got to defend their Wing T and it's hard to do," Furneaux says. Star City makes its ninth quarterfinal appearance, but the Bulldogs have advanced to the semifinals just once. The Bulldogs escaped previously unbeaten Pocahontas 33-28 a week ago, scoring the winning TD with 34 seconds left. Senior QB Tye Brown passed for 340 yards and two TDs a week ago, and didn't throw an interception. Brown has completed 141 of 236 passes (60 percent) for 2,211 yards and 20 TDs this fall, and rushed for 478 yards and 11 scores. Senior receiver Blake Wynn caught 12 passes for 156 yards and a TD at Pocahontas, and he has 62 catches for 927 yards and nine TDs this year. Junior Jaylen Mallett slid from outside to middle linebacker last week, racking up a team-high 22 stops. Mallett has 45 tackles this fall, while senior Austin Powell has 37 tackles this fall, including 20 last week after shifting from bandit to outside linebacker. Senior tackle Austin Capps made 12 tackles last week and has 55 stops this season. Prairie Grove returns to the quarterfinals for the second time in the past four years after beating Ashdown 34-24 a week ago. Tiger senior QB Sam Dodd threw a pair of TDs against Ashdown, including a 10-yarder to senior tight end Dylan Soehner (6-7, 260). Senior running back Blake Faulk ran for a TD and a pair of two-point conversions.

Arkadelphia at DARDANELLE (14): Dardanelle returns to the quarterfinals for the second straight season and fourth time in school history (1987 and 2007 were the others). Dardanelle outscores opponents 45-10 this fall. The Sand Lizards allowed 174 yards against Hamburg, including just 38 yards rushing, and they yield just 89 yards rushing this fall. Senior Daniel Craig paces Dardanelle with 122 tackles, including eight stops against Hamburg. Senior Chris Kershner has 80 carries for 1,114 yards and 16 TDs, 25 catches for 462 yards and seven scores and he's completed eight of 20 passes for 138 yards and two TDs. Kershner has 52 tackles at safety. Arkadelphia make the quarterfinals a school record third straight season, but they haven't advanced to the semifinals since 1987. The Badgers ride a four-game win streak this season after forcing five turnovers in last week's 19-14 win at Fountain Lake. Arkadelphia senior QB Jeff Blake ran 15 times for 100 yards and completed 10 of 14 passes for 128 yards a week ago. Arkadelphia has no two-way starters. "Their scheme concerns us," Dardanelle coach Josh Price said. "The quarterback is big, strong, runs hard and the receivers find ways to make big plays."

BOTTOM HALF OF THE BRACKET
NASHVILLE (2) at Warren: Hootens.com Class 4A Game of the Week.

Pea Ridge at CAC (6): Pea Ridge advances to the quarterfinals for the first time in school history after upsetting highly-touted Pulaski Robinson 28-27. Pea Ridge, winners of at least 10 games three of the past four seasons, forced six turnovers against Pulaski Robinson. Pea Ridge junior running back Zaine Holley ran 28 times for 142 yards and a TD, while sophomore Drew Winn ran for a pair of scores. The Blackhawks were sparked in the third quarter when noseguard Cody Foltz played running back for the first time this season "and made our offense physical," Coach Tony Travis said. Holley has 256 carries for 1,689 yards and 26 TDs this fall. Senior linebacker Brad Beavers has 170 tackles this fall. CAC, winners of 10 straight games, advances to the quarterfinals for the first time since 2007 after goring Gosnell 41-14. Junior receiver Josh Johnson caught 11 passes for 252 yards and a TD a week ago, while senior Braylon Harris ran for 195 yards and three TDs, caught four passes for 49 yards and a TD. Harris has 190 carries for 1,253 yards (6.6 ypc) and 25 TDs this fall, and 19 receptions for 223 yards and four scores. Johnson paces the Mustangs with 76 catches for 1,231 yards and seven scores, while junior QB Noah Evans completes 191 of 335 passes (57 percent) for 2,752 yards and 25 TDs, with 11 interceptions. Undersized senior linebacker Landon Stevenson paces CAC with more than 100 tackles. Watch highlights of CAC's Week 12 win over Gosnell here.